Essay on Peacock in Sanskrit
भारतदेशस्य राष्ट्रियः खगः मयूरः। सः सर्वेषु खगेषु सुंदरः खगः। सः सरस्वतीदेव्याः वाहनम्। मयूरस्य कण्ठः नीलः। अस्य नर्तनं चित्ताकर्षम्। स्वरः अपि मधुरः। मयूराः मेघानां दर्शनेन तुष्यन्ति। बालाः मयूरान् पश्यन्ति हृष्यन्ति च।
bhāratadeśasya rāṣṭriyaḥ khagaḥ mayūraḥ। saḥ sarveṣu khageṣu suṃdaraḥ khagaḥ। saḥ sarasvatīdevyāḥ vāhanam। mayūrasya kaṇṭhaḥ nīlaḥ। asya nartanaṃ cittākarṣam। svaraḥ api madhuraḥ। mayūrāḥ meghānāṃ darśanena tuṣyanti। bālāḥ mayūrān paśyanti hṛṣyanti ca।
The National bird of India is the peacock. It is the most beautiful of all birds. It is the mount of Goddess Saraswati. Its neck is blue in colour. Its dancing amazes people. It has a sweet voice. Peacocks become happy when they see dark clouds (rainy clouds). Kids become happy after seeing peacocks.
मोर भारत का राष्ट्रीय पक्षी है। वह सभी पक्षियों में सुंदर है। वह सरस्वती देवी का वाहन है। उसकी गर्दन नीले रंग की होती हैं। उसका नर्तन चित्ताकर्षक होता है। उसका स्वर मधुर है। मोर काले मेघ देखकर आनंदित हो जाते हैं। बच्चे मोर को देखते है और खुश हो जाते हैं।
Other Interesting Sections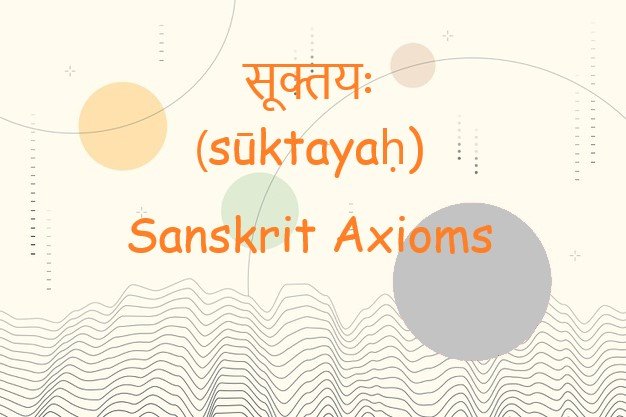 Learn about Sanskrit Axioms which is a statement or proposition which is regarded as being established, accepted, or self-evidently true.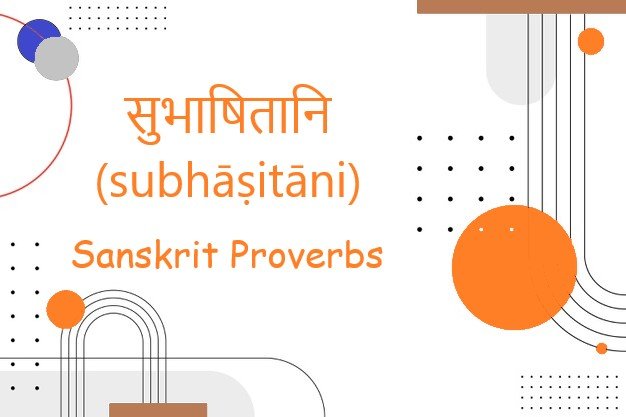 Learn about Sanskrit Proverbs which are a short, well-known saying, stating a general truth or piece of advice.
Learn about Shloka or shlokas in Sanskrit which consists of four padas of 8 syllables each, or of two half-verses of 16 syllables each.