Essay on Sanskrit Language
संस्कृतभाषा इति विषये संस्कृते निबन्धः।
संस्कृतभाषा मम प्रिया भाषा अस्ति। संस्कृतभाषा विश्वस्य प्राचीनतमा भाषा अस्ति। सर्वभाषासु सा श्रेष्ठतमा। संस्कृतभाषा देवभाषा इति मन्यते। सा गीर्वाणवाणी इति नाम्ना अपि प्रसिद्धा। सा सर्वभाषाणां जननी।सा अतीव सरला सरसा सुबोधा च​।
संस्कृतभाषायां विपुलं साहित्यं वर्तते। शास्त्रीयाः ग्रन्थाः अपि तस्यां विद्यन्ते। यथा – वेदाः, रामायणं, महाभारतं, पुराणानि, अर्थशास्त्रं, मनुस्मृतिः आदिशास्त्राः च​। बहवः कवयः संस्कृते नैकाः रचनाः अरचन्। संस्कृतभाषा भारतदेशस्य ऐक्यं साधयति। सर्वेषु प्रदेशेषु जनाः संस्कृतं सम्मानयन्ति।
एषा भाषा सङ्गणकस्य कृते उपयुक्ता इति शास्त्रज्ञाः मन्यन्ते। अस्याः गौरवं विदेशेषु अपि अस्ति। "जर्मनी" इति देशे अपि अस्याः अतीव प्रभावः। संस्कृतस्य सूक्तयः अस्माकं जीवने मार्गदर्शनं कुर्वन्ति। संस्कृतं जीवनस्य संस्कारेषु प्रयुज्यते।
भारतीयसंस्कृतेः मुख्यः आधारः संस्कृतभाषा अस्ति।
संस्कृतं विना नैव संस्कृतिः।
जयतु संस्कृतम्।
saṃskṛtabhāṣā iti viṣaye saṃskṛte nibandhaḥ।
saṃskṛtabhāṣā mama priyā bhāṣā asti। saṃskṛtabhāṣā viśvasya prācīnatamā bhāṣā asti। sarvabhāṣāsu sā śreṣṭhatamā। saṃskṛtabhāṣā devabhāṣā iti manyate। sā gīrvāṇavāṇī iti nāmnā api prasiddhā। sā sarvabhāṣāṇāṃ jananī।sā atīva saralā sarasā subodhā ca​।
saṃskṛtabhāṣāyāṃ vipulaṃ sāhityaṃ vartate। śāstrīyāḥ granthāḥ api tasyāṃ vidyante। yathā – vedāḥ, rāmāyaṇaṃ, mahābhārataṃ, purāṇāni, arthaśāstraṃ, manusmṛtiḥ ādiśāstrāḥ ca​। bahavaḥ kavayaḥ saṃskṛte naikāḥ racanāḥ aracan। saṃskṛtabhāṣā bhāratadeśasya aikyaṃ sādhayati। sarveṣu pradeśeṣu janāḥ saṃskṛtaṃ sammānayanti।
eṣā bhāṣā saṅgaṇakasya kṛte upayuktā iti śāstrajñāḥ manyante। asyāḥ gauravaṃ videśeṣu api asti। "jarmanī" iti deśe api asyāḥ atīva prabhāvaḥ। saṃskṛtasya sūktayaḥ asmākaṃ jīvane mārgadarśanaṃ kurvanti। saṃskṛtaṃ jīvanasya saṃskāreṣu prayujyate।
bhāratīyasaṃskṛteḥ mukhyaḥ ādhāraḥ saṃskṛtabhāṣā asti।
saṃskṛtaṃ vinā naiva saṃskṛtiḥ।
jayatu saṃskṛtam।
Essay on Sanskrit Language
The Sanskrit language is my favourite language. It is the oldest language in the world. It is the greatest of all languages. Sanskrit is believed to be the language of the Gods. It is also known by the name of "Girvanavani". It is the mother of all languages. It is very simple, easy to understand, and beautiful.
There is plenty of literature in Sanskrit. Sanskrit has many scriptures. Like – The Vedas, the Ramayana, the Mahabharata. the Puranas, the Arthashatra, the Manusmriti, etc. Many poets have written their works in Sanskrit. The unity of India is maintained by this language. Sanskrit is respected by people from all Indian states.
Scientists believe that this language is suitable for computers. This language is respected in foreign countries too. It has importance in Germany too. The axioms and proverbs in Sanskrit give us guidance on how to live our life. Sanskrit is used in all religious events.
Sanskrit is the main support of Indian culture.
Without Sanskrit, there is no culture.
Greatness to Sanskrit.
संस्कृतभाषा मेरी प्रिय भाषा है। संस्कृतभाषा विश्व की सबसी प्राचीन भाषा है। वह सभी भाषाओं में श्रेष्ठ है। संस्कृतभाषा देवभाषा मानी ग​‍ई है। वह "गीर्वाणवाणी" इस नाम से भी प्रसिद्ध है। वह सारी भाषाओं की जननी है। वह बहुत सरल​, सुबोध और सरस है।
संस्कृतभाषा में बहुत साहित्य है। शास्त्रीय ग्रंथ भी इस भाषा में लिखे ग​‍ए हैं। जैसे – वेद, रामायण, महाभारत, पुराण, अर्थशास्त्र, मनुस्मृति, इत्यादि ग्रंथ। बहुत कवियों ने संस्कृतभाषा में रचना की है। संस्कृतभाषा से राष्ट्र का ऐक्य साध्य होता है। सर्व प्रदेशों में लोग संस्कृत का सम्मान करते हैं।
यह भाषा संगणक के लिए उपयुक्त है, ऐसा शास्त्रज्ञ मानते हैं। विदेशों में भी इस भाषा का गौरव किया जाता है। जर्मनी देश में भी इसका बहुत प्रभाव है। संस्कृत की सूक्तियाँ हमारे जीवन मार्गदर्शन करती हैं। संस्कृतभाषा का जीवन के संस्कारों में प्रयोग किया जाता है।
भारतीय संस्कृति का संस्कृतभाषा मुख्य आधार है।
संस्कृत के बिना संस्कृति नहीं है।
संस्कृतभाषा की जय हो।
Other Interesting Sections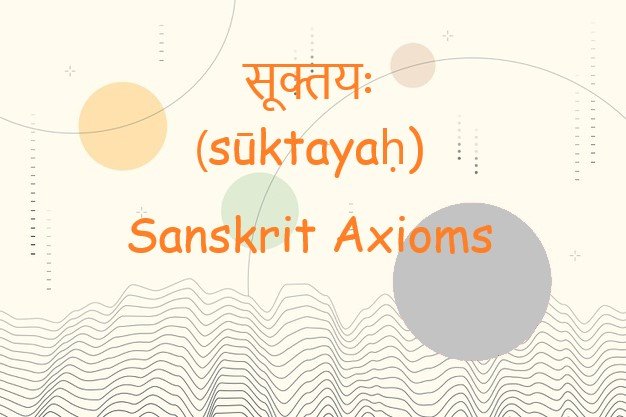 Learn about Sanskrit Axioms which is a statement or proposition which is regarded as being established, accepted, or self-evidently true.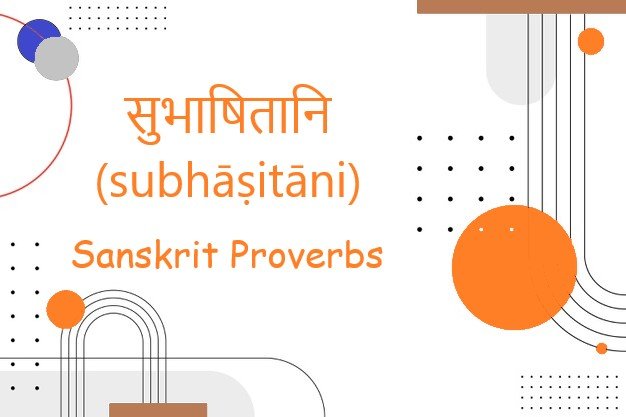 Learn about Sanskrit Proverbs which are a short, well-known saying, stating a general truth or piece of advice.
Learn about Shloka or shlokas in Sanskrit which consists of four padas of 8 syllables each, or of two half-verses of 16 syllables each.