जन्तुशालायाम् अनेकाः पशवः सन्ति। अनेकाः वृक्षाः अपि सन्ति। तत्र अनेकाः पञ्जराः सन्ति। पञ्जरेषु वनजीवाः सन्ति यथा भल्लूकाः, वानराः, मृगाः आदि। सिंहाः तेषां पञ्जरे गर्जन्ति। एकस्मिन् पञ्जरे खगाः अपि सन्ति। चटकाः कोकिलाः च कूजन्ति। मयूराः नृत्यन्ति। एकः सरोवरः अपि अस्ति। सरोवरे मत्स्याः तरन्ति हंसाः वसन्ति च। अनेकाः बालकाः, बालिकाः, जनाः च तत्र पशून् द्रष्टुं गच्छन्ति।  
jantuśālāyām anekāḥ paśavaḥ santi। anekāḥ vṛkṣāḥ api santi। tatra anekāḥ pañjarāḥ santi। pañjareṣu vanajīvāḥ santi yathā bhallūkāḥ, vānarāḥ, mṛgāḥ ādi। siṃhāḥ teṣāṃ pañjare garjanti। ekasmin pañjare khagāḥ api santi। caṭakāḥ kokilāḥ ca kūjanti। mayūrāḥ nṛtyanti। ekaḥ sarovaraḥ api asti। sarovare matsyāḥ taranti haṃsāḥ vasanti ca। anekāḥ bālakāḥ, bālikāḥ, janāḥ ca tatra paśūn draṣṭuṃ gacchanti।  
There are many animals in the zoo. Many trees are also there in the zoo. There are many cages. There are many animals like bears, monkeys, deer, etc. in the cages. Lions roar in their cages. There are birds too in their cage. Sparrows and cuckoo birds are chirping. Peacocks are dancing. A small pond is there in the zoo. Fish and swans live in the pond. Many people, young and old visit the zoo.
चिड़ियाघर में अनेक पशू हैं। अनेक वृक्ष भी हैं। वहाँ अनेक पिंजरें हैं। पिंजरों में भालू, बंदर, हिरन जैसे अनेक पशू हैं। सिंह उनके पिंजरे में गर्जना करते हैं। एक पिंजरे में पक्षी भी हैं चिड़िया और कोकिल चहकते हैं। मोर नाचते हैं। एक तालाब भी है। तालाब में मछलियाँ तैरती हैं और हंस भी हैं। अनेक लड़के, लड़कियाँ और लोग चिड़ियाघर देखने जाते हैं।
Other Interesting Sections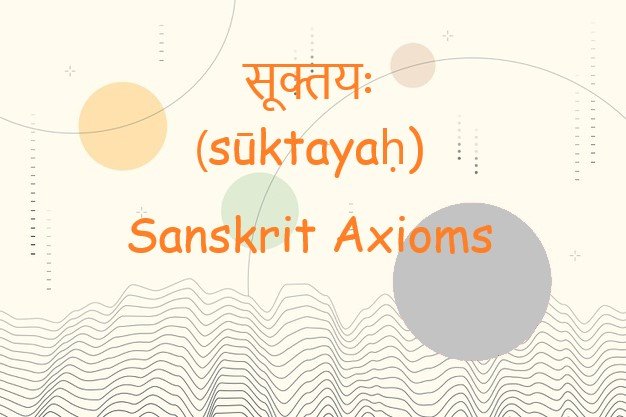 Learn about Sanskrit Axioms which is a statement or proposition which is regarded as being established, accepted, or self-evidently true.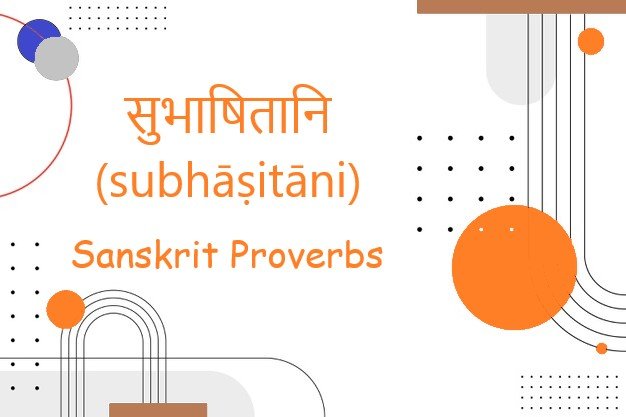 Learn about Sanskrit Proverbs which are a short, well-known saying, stating a general truth or piece of advice.
Learn about Shloka or shlokas in Sanskrit which consists of four padas of 8 syllables each, or of two half-verses of 16 syllables each.