Picture Description of a Garden in Sanskrit
अस्मिन् चित्रे एकम् उद्यानम् अस्ति। उद्यानं सुन्दरम् अस्ति। उद्याने बहवः वृक्षाः सन्ति। एकस्मिन् वृक्षे खगाः कूजन्ति। सुन्दराणि पुष्पाणि अपि विकसन्ति। पुष्पाणि विविधवर्णानां सन्ति।
सूर्यः आकाशे प्रकाशते। खगाः आकाशे उड्डयन्ते। उद्याने बहवः बालकाः क्रीडन्ति। सर्वेऽपि आनन्दन्ति। एकः युवकः द्विचक्रिकां चालयति। तस्य समीपे एकः परिवारः उपविशति। ते जनाः चर्चयन्ति।
अन्यत्र एका बाला दोलायाम् उपविष्टा। एकः बालकः तत्रैव धावति। एका युवती तस्याः शुनकेन सह चलति। सा सङ्गीतं शृणोति। उद्यानमध्ये एकः जलाकरः अस्ति।
उद्याने एकस्मिन् स्थाने जनाः उपविश्य खादितुं शक्नुवन्ति। इदम् उद्यानस्य दृश्यं रम्यम् अस्ति।
udyānasya​​ citravarṇanam
asmin citre ekam udyānam asti। udyānaṃ sundaram asti। udyāne bahavaḥ vṛkṣāḥ santi। ekasmin vṛkṣe khagāḥ kūjanti। sundarāṇi puṣpāṇi api vikasanti। puṣpāṇi vividhavarṇānāṃ santi।
sūryaḥ ākāśe prakāśate। khagāḥ ākāśe uḍḍayante। udyāne bahavaḥ bālakāḥ krīḍanti। sarve'pi ānandanti। ekaḥ yuvakaḥ dvicakrikāṃ cālayati। tasya samīpe ekaḥ parivāraḥ upaviśati। te janāḥ carcayanti।
anyatra ekā bālā dolāyām upaviṣṭā। ekaḥ bālakaḥ tatraiva dhāvati। ekā yuvatī tasyāḥ śunakena saha calati। sā saṅgītaṃ śṛṇoti। udyānamadhye ekaḥ jalākaraḥ asti।
udyāne ekasmin sthāne janāḥ upaviśya khādituṃ śaknuvanti। idam udyānasya dṛśyaṃ ramyam asti।
Picture Description of a Garden
There is a garden in the picture. The garden is beautiful. There are many trees in the garden. Birds are chirping on one of the trees. Beautiful flowers are blooming. The flowers are of various colours.
The Sun is shining in the sky. Birds are flying in the sky. Many children are playing in the garden. All of the children are happy. One boy is riding a bicycle. Near him, a family is sitting. They are talking to each other.
One girl is swinging on a swing. One boy is running in the garden. One girl is taking a walk along with her dog. She is listening to music. There is a fountain in the garden.
There is a place in the garden where people can sit together and eat. The scene of the garden is very nice.
इस चित्र में एक उद्यान है। उद्यान सुंदर है। उद्यान में बहुत वृक्ष हैं। एक पेड़ पर पक्षी चहक रहे हैं। सुंदर फूल खिल रहे हैं। फूल विविध रंगों के हैं।
आकाश में सूर्य प्रकाशमान है। आकाश में पक्षी उड़ रहे हैं। उद्यान में बहुत बालक खेल रहे हैं। सभी बालक खुश हैं। एक युवक साइकिल चला रहा है। उसके समीप एक परिवार बैठा है। वे लोग बातें कर रहे हैं।
एक बालिका झूले पर बैठी है। एक बालक उद्यान में दौड़ रहा है। एक युवती उसके कुत्ते के साथ चल रही है। वह संगीत भी सुन रही है। उद्यान में एक जलाकर (पानी का फव्वारा) है।
उद्यान में एक जगह पर बैठकर लोग खाना भी खा सकते हैं। उद्यान का दृश्य रम्य है।
Other Interesting Sections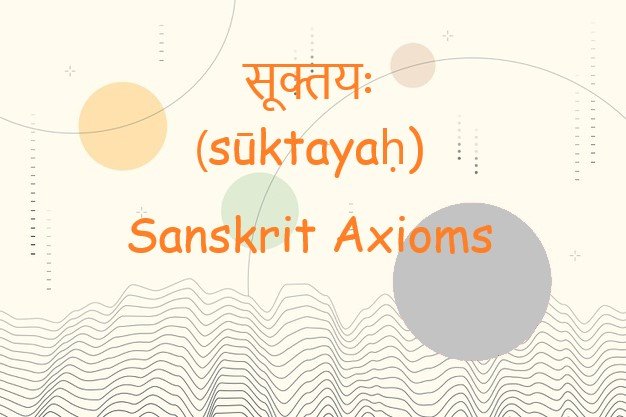 Learn about Sanskrit Axioms which is a statement or proposition which is regarded as being established, accepted, or self-evidently true.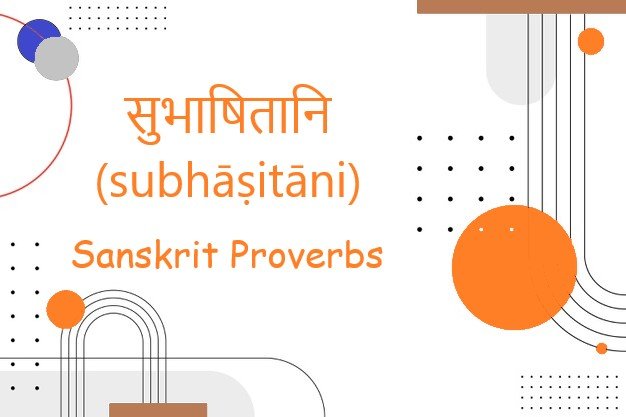 Learn about Sanskrit Proverbs which are a short, well-known saying, stating a general truth or piece of advice.
Learn about Shloka or shlokas in Sanskrit which consists of four padas of 8 syllables each, or of two half-verses of 16 syllables each.