Short Picture Description of Bus Depot
बसयानस्थानकस्य लघुचित्रवर्णनम्।
अस्मिन् चित्रे बसयानस्थानकं दृश्यते। एका युवती यानपेटिकया सह बसयानं प्रति गच्छति। समीपे अन्यः कोऽपि त्रिचक्रिकायानेन स्थानकम् आगतः। तत्रैव एकः फलविक्रेता तिष्ठति। अन्यः एकः मनुष्यः फलानि क्रीणाति। स्थानके बसयानयात्रायै बहवः जनाः आगताः। अत्र केचन जनाः यात्रापत्रं गृह्णन्ति। यात्रापत्रग्रहणाय जनाः वृक्षस्य अधः तिष्ठन्ति। तत्र द्वे महिले तेषां सहाय्यं कुरुतः। केचन जनाः बसयाने प्रविशन्ति। अस्मात् चित्रात् दृश्यते, यत् सामान्यजनानां दैनिकयातायाताय बसयानानि अतीव महत्त्वपूर्णानि सन्ति।
basayānasthānakasya laghucitravarṇanam।
asmin citre basayānasthānakaṃ dṛśyate। ekā yuvatī yānapeṭikayā saha basayānaṃ prati gacchati। samīpe anyaḥ ko'pi tricakrikāyānena sthānakam āgataḥ। tatraiva ekaḥ phalavikretā tiṣṭhati। anyaḥ ekaḥ manuṣyaḥ phalāni krīṇāti। sthānake basayānayātrāyai bahavaḥ janāḥ āgatāḥ। atra kecana janāḥ yātrāpatraṃ gṛhṇanti। yātrāpatragrahaṇāya janāḥ vṛkṣasya adhaḥ tiṣṭhanti। tatra dve mahile teṣāṃ sahāyyaṃ kurutaḥ। kecana janāḥ basayāne praviśanti। asmāt citrāt dṛśyate, yat sāmānyajanānāṃ dainikayātāyātāya basayānāni atīva mahattvapūrṇāni santi।
Short Picture Description of Bus Depot
A bus depot can be seen in the picture. A girl is going with her suitcase towards the bus depot. Nearby, someone else has arrived at the bus depot in a rickshaw. A fruit vendor is standing nearby. Another person is buying fruits from him. Many people have come to the bus depot to travel by bus. Some of the people are buying tickets. The people are waiting under the tree to buy their tickets. Over there, two women are helping them. Some people are entering the bus. This picture tells us just how important buses are for common people for their daily transportation.
बस डिपो का लघुचित्रवर्णन।
इस चित्र में एक बस डिपो दिखाई दे रहा है। एक युवती अपने सूटकेस के साथ बस की ओर जा रही है। पास में ही अन्य कोई रिक्षा से बस डिपो आया है। एक फलविक्रेता पास में ही खड़ा है। एक अन्य व्यक्ति उससे फल खरीद रहा है। अनेक लोग बस से यात्रा करने के लिए बस डिपो आए हैं। कुछ टिकट ले रहे हैं। वे लोग टिकट निकालने के लिए एक पेड़ के नीचे खड़े हैं। वहाँ दो महिलाएँ उनकी सहायता कर रही हैं। कुछ लोग बस में चढ़ रहे हैं। यह चित्र हमें बताता है कि सामान्य लोगों के दैनिक यातायात के लिए बसें कितनी महत्त्वपूर्ण होती हैं।
Other Interesting Sections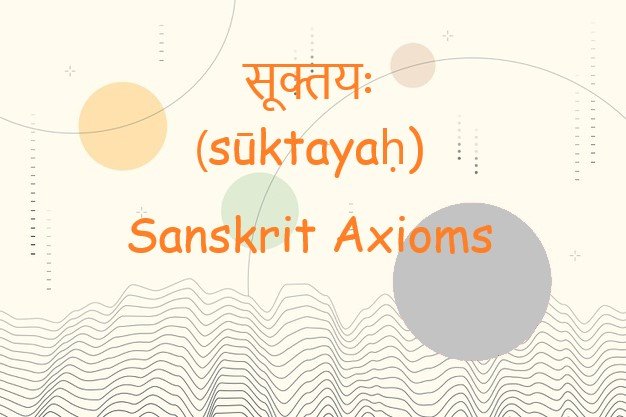 Learn about Sanskrit Axioms which is a statement or proposition which is regarded as being established, accepted, or self-evidently true.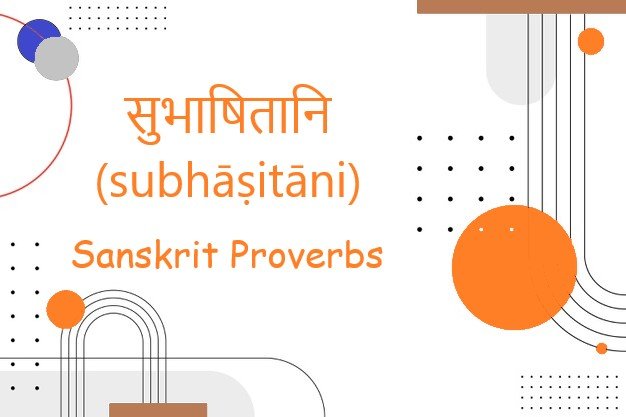 Learn about Sanskrit Proverbs which are a short, well-known saying, stating a general truth or piece of advice.
Learn about Shloka or shlokas in Sanskrit which consists of four padas of 8 syllables each, or of two half-verses of 16 syllables each.