Short Picture Description on Holi Celebration
होलिकोत्सवस्य लघुचित्रवर्णनम्।
इदं होलिकोत्सवस्य चित्रम् अस्ति। अस्मिन् चित्रे होलिकोत्सवस्य द्वितीयं दिनं, धूलिवन्दनं, प्रचलति। गृहं पुरतः सर्वे जनाः सम्मिलिताः सन्ति। एकस्याः उत्पीठिकायाः उपरि नैके रङ्गाः सन्ति। यथा – रक्तरङ्गः, पीतरङ्गः नीलरङ्गः च​। बालकाः बालिकाः च एतैः रङ्गैः खेलन्ति। केचन बालकाः जलेन अपि खेलन्ति। एका महिला उत्साहेन नृत्यति। युवकः युवती च नृत्यन्ति रङ्गैः खेलन्ति च​। अस्मिन् चित्रे सर्वे आनन्दमयाः सन्ति।
holikotsavasya laghucitravarṇanam।
idaṃ holikotsavasya citram asti। asmin citre holikotsavasya dvitīyaṃ dinaṃ, dhūlivandanaṃ, pracalati। gṛhaṃ purataḥ sarve janāḥ sammilitāḥ santi। ekasyāḥ utpīṭhikāyāḥ upari naike raṅgāḥ santi। yathā – raktaraṅgaḥ, pītaraṅgaḥ nīlaraṅgaḥ ca​। bālakāḥ bālikāḥ ca etaiḥ raṅgaiḥ khelanti। kecana bālakāḥ jalena api khelanti। ekā mahilā utsāhena nṛtyati। yuvakaḥ yuvatī ca nṛtyanti raṅgaiḥ khelanti ca​। asmin citre sarve ānandamayāḥ santi।
Short Picture Description of Holi Celebration
This is a picture of the festival of Holi. In this picture, the second day of Holi, Dhulivandan is being celebrated. In front of the house, all the people have gathered. Many colours have been kept on a table. e.g. – Red, Yellow and Blue. Children are playing with these colours. Some children are also playing with water. A woman is dancing enthusiastically. Two young people are playing with colours. In this picture, everybody is happy.
होली के उत्सव का लघु चित्र वर्णन
यह होली के त्योहार का चित्र है। इस तस्वीर में होली का दूसरा दिन, धूलिवंदन, मनाया जा रहा है। घर के सामने सभी लोग जमा हुए हैं। एक मेज़ पर अनेक रंग रखे गए हैं। उदा. – लाल, पीला और नीला। बच्चे इन रंगों से खेल रहे हैं। कुछ बच्चे पानी से भी खेल रहे हैं। एक महिला उत्साह से नाच रही है। युवक और युवती रंगों से खेल रहे हैं। इस चित्र में सब आनंदमय है।
Other Interesting Sections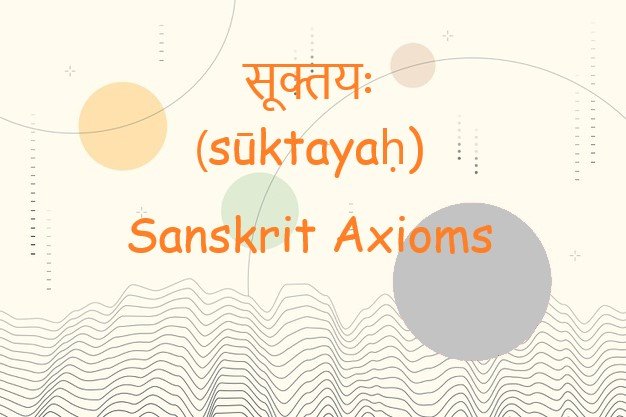 Learn about Sanskrit Axioms which is a statement or proposition which is regarded as being established, accepted, or self-evidently true.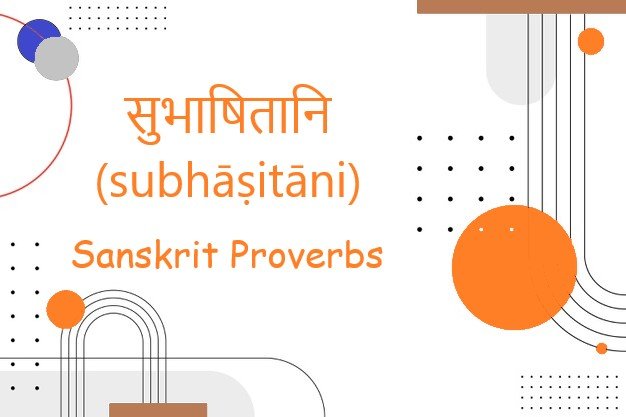 Learn about Sanskrit Proverbs which are a short, well-known saying, stating a general truth or piece of advice.
Learn about Shloka or shlokas in Sanskrit which consists of four padas of 8 syllables each, or of two half-verses of 16 syllables each.