Short Picture Description of Navratri
नवरात्रस्य लघुचित्रवर्णनम्।
अस्मिन् चित्रे नवरात्रोत्सवः प्रचलति। चित्रे त्रीणि भवनानि सन्ति। भवनेभ्यः जनाः नवरात्राय बहिः आगताः। बहवः जनाः गुजरातराज्यस्य राजस्थानराज्यस्य च वस्त्राणि धारयन्ति। ते 'डांडिया' इति नामकदण्डैः गरबानृत्यं कुर्वन्ति। एकः मनुष्यः इदं सर्वं चित्रके निवेशयति। एका महिला तस्याः शिशुना सह तत्र तिष्ठति। एकस्मिन् स्थाने बालकाः क्रीडन्ति। केचन जनाः देव्याः मन्दिरस्य समीपे देव्याः पूजां कुर्वन्ति। मन्दिरे देव्याः सुन्दरमूर्तिः वर्तते। अस्मिन् चित्रे सर्वे जनाः उत्साहपूर्णाः सन्ति।
navarātrasya laghucitravarṇanam।
asmin citre navarātrotsavaḥ pracalati। citre trīṇi bhavanāni santi। bhavanebhyaḥ janāḥ navarātrāya bahiḥ āgatāḥ। bahavaḥ janāḥ gujarātarājyasya rājasthānarājyasya ca vastrāṇi dhārayanti। te 'ḍāṃḍiyā' iti nāmakadaṇḍaiḥ garabānṛtyaṃ kurvanti। ekaḥ manuṣyaḥ idaṃ sarvaṃ citrake niveśayati। ekā mahilā tasyāḥ śiśunā saha tatra tiṣṭhati। ekasmin sthāne bālakāḥ krīḍanti। kecana janāḥ devyāḥ mandirasya samīpe devyāḥ pūjāṃ kurvanti। mandire devyāḥ sundaramūrtiḥ vartate। asmin citre sarve janāḥ utsāhapūrṇāḥ santi।
Short Picture Description of Navratri
The festival of Navratri is seen in the picture. Three buildings can be seen in the picture. People have come from their homes to celebrate Navratri. Many people are wearing the traditional clothes of Gujarat and Rajasthan. They perform 'Garba' by using sticks called 'Dandiya'. One person is recording all of this using a camera. A woman is standing on the side with her child. Children are playing in one area. Some people are near the Goddess's Pandal and are performing 'Puja'. There is a beautiful idol of the Goddess in the Pandal. All people are full of enthusiasm in this image.
नवरात्रि का लघु चित्र वर्णन।
इस् चित्र में नवरात्रि का उत्सव चल रहा है। चित्र में तीन इमारतें दिखाई दे रही हैं। अपने घरों से लोग नवरात्रि मनाने के लिएगा आए हैं। बहुत सारे लोग गुजरात और राजस्थान के पारंपारिक पोषाक पहन रहे हैं। वे डांडिया से गरबा नृत्य कर रहे है। एक व्यक्ति यह सब कैमेरे से रिकॉर्ड कर रहा है। एक महिला अपने बच्चे के साथ खड़ी है। एक जगह में बच्चे खेल रहे हैं। कुछ लोग देवी के पंडल के पास खड़े होकर देवी की पूजा कर रहे हैं। पंडल में देवी की एक सुंदर मूर्ति है। इस चित्र में सारे लोग उत्साह से पूर्ण हैं।
Other Interesting Sections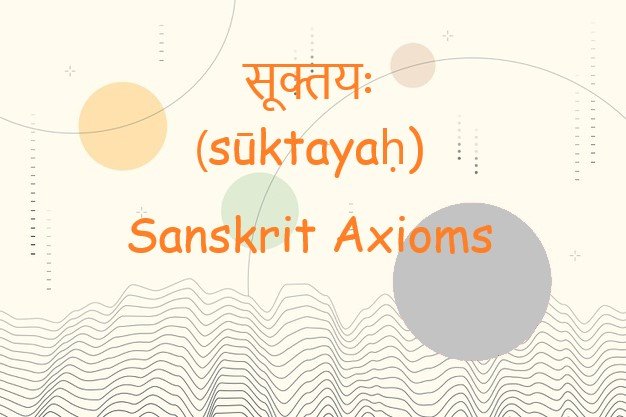 Learn about Sanskrit Axioms which is a statement or proposition which is regarded as being established, accepted, or self-evidently true.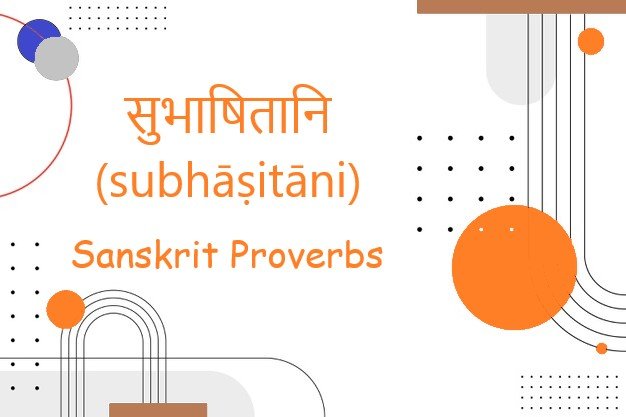 Learn about Sanskrit Proverbs which are a short, well-known saying, stating a general truth or piece of advice.
Learn about Shloka or shlokas in Sanskrit which consists of four padas of 8 syllables each, or of two half-verses of 16 syllables each.