Short Picture Description of Park Picture 1
अस्मिन् चित्रे, आकाशे सूर्यः प्रकाशते। चित्रे एकः वृक्षः अपि अस्ति। वृक्षे एकः वानरः अस्ति। चित्रे एकः अश्वः तृणं चरति। शाखायां एका चटका कूजति। चित्रे एका बालिका नृत्यति। एकः बालकः पादकन्दुकक्रीडां क्रीडति। एकः बालः वाताटेन सह धावति। चित्रे एकः लघुः तडागः अपि अस्ति। तडागे द्वे कमले विकसतः। एकः हंसः तत्र तरति। त्रयः बालकाः इदं दृश्यं पश्यन्ति। सर्वे बालकाः आनन्दिताः सन्ति।
laghucitravarṇanam - upavanam
asmin citre, ākāśe sūryaḥ prakāśate। citre ekaḥ vṛkṣaḥ api asti। vṛkṣe ekaḥ vānaraḥ asti। citre ekaḥ aśvaḥ tṛṇaṃ carati। śākhāyāṃ ekā caṭakā kūjati। citre ekā bālikā nṛtyati। ekaḥ bālakaḥ pādakandukakrīḍāṃ krīḍati। ekaḥ bālaḥ vātāṭena saha dhāvati। citre ekaḥ laghuḥ taḍāgaḥ api asti। taḍāge dve kamale vikasataḥ। ekaḥ haṃsaḥ tatra tarati। trayaḥ bālakāḥ idaṃ dṛśyaṃ paśyanti। sarve bālakāḥ ānanditāḥ santi।
Short Description on Park - Picture 1
In this picture, the Sun is shining in the sky. There is a tree in the picture. A monkey is on that tree. There is a horse grazing grass in the picture, too. A sparrow is chirping on a branch. A girl is dancing in the picture. A boy is playing football. A boy is running while holding a kite. There is a small pond, too. Two lotus flowers are blooming in the pond. A swan is swimming there. Three boys are observing this scene. All of the children are happy.
उद्यान का लघु चित्र वर्णन
इस चित्र में आकाश में सूर्य प्रकाशमान है। चित्र में एक पेड़ भी है। पेड़ पर एक बंदर भी है। चित्र में एक घोड़ा घास खा रहा है। एक शाखा पर एक चिड़िया गा रही है। चित्र में एक बालिका नृत्य कर रही है। एक बालक फुटबॉल खेल रहा है। एक बच्चा पतंग के साथ दौड़ रहा है। चित्र में एक छोटा तालाब भी है। तालाब में दो कमल के फूल खिल रहे हैं। वहाँ एक हंस तैर रहा है। तीन बच्चें इस दृश्य को देख रहे हैं। सारे बच्चें आनंदित हैं।
Other Interesting Sections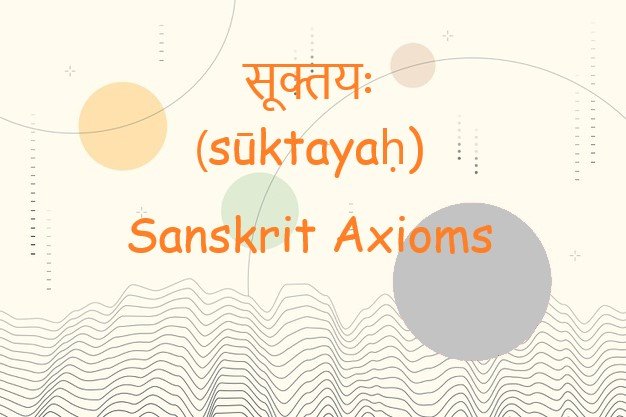 Learn about Sanskrit Axioms which is a statement or proposition which is regarded as being established, accepted, or self-evidently true.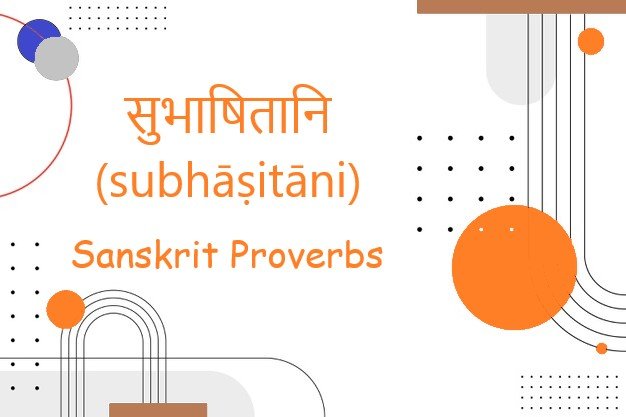 Learn about Sanskrit Proverbs which are a short, well-known saying, stating a general truth or piece of advice.
Learn about Shloka or shlokas in Sanskrit which consists of four padas of 8 syllables each, or of two half-verses of 16 syllables each.