Short Picture Description of Farm
कृषिक्षेत्रस्य लघुचित्रवर्णनम्।
अस्मिन् चित्रे एकं कृषिक्षेत्रं दृश्यते। एकस्मिन् स्थाने धान्यस्य उत्पादनं भवति। तस्य समीपे एकः मार्गः अस्ति। अन्यत्र एकः सरोवरः अस्ति। मार्गे एका महिला घटौ धारयित्वा चलति। एकः कृषकः तत्र हलं नयति। समीपे कृषकजनानां गृहाणि सन्ति। तत्रैव अन्तरे एकः कृषकः वृषभेण सह क्षेत्रं कर्षति। दूरे अन्यः एकः कृषकः अपि तत् एव करोति। कर्षयानम् अपि अन्यत्र क्षेत्रं कर्षति। हरितं कृषिक्षेत्रम् अस्माकं वैभवम् अस्ति।
kṛṣikṣetrasya laghucitravarṇanam।
asmin citre ekaṃ kṛṣikṣetraṃ dṛśyate। ekasmin sthāne dhānyasya utpādanaṃ bhavati। tasya samīpe ekaḥ mārgaḥ asti। anyatra ekaḥ sarovaraḥ asti। mārge ekā mahilā ghaṭau dhārayitvā calati। ekaḥ kṛṣakaḥ tatra halaṃ nayati। samīpe kṛṣakajanānāṃ gṛhāṇi santi। tatraiva antare ekaḥ kṛṣakaḥ vṛṣabheṇa saha kṣetraṃ karṣati। dūre anyaḥ ekaḥ kṛṣakaḥ api tat eva karoti। karṣayānam api anyatra kṣetraṃ karṣati। haritaṃ kṛṣikṣetram asmākaṃ vaibhavam asti।
Short Picture Description of Farm
The picture shows a farm. Grains are being grown in one corner of the farm. There is a road next to it. There is a pond near the road. A woman is carrying some pots on the road. A farmer is also carrying a plough. The houses of the farmers are nearby. At some distance, a farmer is ploughing the land with the help of an ox. Another farmer is doing the same thing some distance away. A tractor is also ploughing the land at another place. A green and crop-filled field is the true wealth of all.
कृषिक्षेत्र का लघु चित्र वर्णन।
चित्र में खेत दिखाई दे रहा है। एक स्थान में अनाज उगाया जा रहा है। उसके पास एक सड़क है। पास ही एक तालाब है। एक महिला सड़क पर कुछ घड़े लेकर जा रही है। एक किसान मार्ग पर हल लेकर जा रहा है। पास में ही किसानों के घर हैं। कुछ दूरी पर एक किसान बैल के साथ जमीन जोत रहा है। कुछ दूरी पर दूसरा किसान भी यही काम कर रहा है। एक ट्रैक्टर दूसरी जगह जमीन जोत रहा है। हरा-भरा खेत ही हमारा असली धन है।
Other Interesting Sections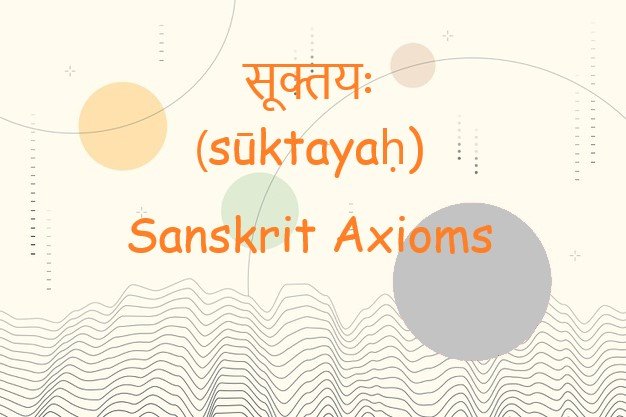 Learn about Sanskrit Axioms which is a statement or proposition which is regarded as being established, accepted, or self-evidently true.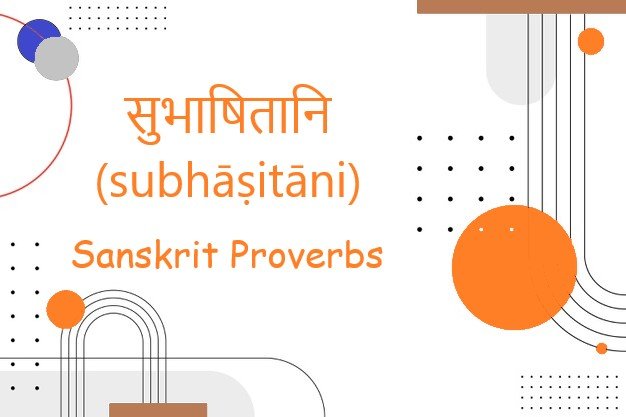 Learn about Sanskrit Proverbs which are a short, well-known saying, stating a general truth or piece of advice.
Learn about Shloka or shlokas in Sanskrit which consists of four padas of 8 syllables each, or of two half-verses of 16 syllables each.