Short Picture Description on Independence Day
These are some related topics that you might be interested in once you are done reading this post of 'Short Picture Description on Independence Day'.
This post is an essay on Indian Independence Day in Sanskrit with transliteration, translation in English and Hindi which one can read to learn and write basic Sanskrit sentences. 
स्वातन्त्र्यदिनस्य लघुचित्रवर्णनम्।
अस्मिन् चित्रे स्वातन्त्र्यदिनस्य कार्यक्रमः प्रचलति। सर्वत्र त्रिवर्णध्वजाः दृश्यन्ते। बहुभ्यः गृहेभ्यः बहिः त्रिवर्णाः ध्वजाः सन्ति। भवनं परितं हरितम् उद्यानम् अस्ति। अत्र बहवः जनाः कार्यक्रमाय समागताः। एकस्मिन् गृहे एकः मनुष्यः कार्यक्रमं पश्यति। बहिः द्वौ बालकौ त्रिवर्णौ ध्वजौ धारयतः धावतः च। एकस्मिन् स्थाने ध्वजारोहणं भवति। सर्वे उपस्थिताः जनाः ध्वजं नमन्ति। इदं चित्रं देशप्रीतिपूर्णम् अस्ति।
svātantryadinasya laghucitravarṇanam।
asmin citre svātantryadinasya kāryakramaḥ pracalati। sarvatra trivarṇadhvajāḥ dṛśyante। bahubhyaḥ gṛhebhyaḥ bahiḥ trivarṇāḥ dhvajāḥ santi। bhavanaṃ paritaṃ haritam udyānam asti। atra bahavaḥ janāḥ kāryakramāya samāgatāḥ। ekasmin gṛhe ekaḥ manuṣyaḥ kāryakramaṃ paśyati। bahiḥ dvau bālakau trivarṇau dhvajau dhārayataḥ dhāvataḥ ca। ekasmin sthāne dhvajārohaṇaṃ bhavati। sarve upasthitāḥ janāḥ dhvajaṃ namanti। idaṃ citraṃ deśaprītipūrṇam asti।
Short Picture Description on Independence Day
In this picture, Independence Day celebrations are going on. Tricolour flags can be seen everywhere. There are tricolour flags outside many homes. There is a green garden around the building. Many people have come here for the celebrations. In one of the apartments, a person is watching the celebrations. Outside, two children are running with the  Indian flag. In one place the flag is being hoisted. All the people present are saluting the flag. This picture is full of patriotism.
स्वतंत्रता दिवस पर लघु चित्र वर्णन।
इस चित्र में स्वतंत्रता दिवस का कार्यक्रम चल रहा है। सर्वत्र बहुत तिरंगे (झंडे) दिख रहे हैं। अनेक घरों के बाहर तिरंगे हैं। इमारत के चारों ओर हरा उद्यान है। यहाँ कार्यक्रम के लिए अनेक लोग आएँ हैं। एक व्यक्ति अपने घर से कार्यक्रम देख रहा है। बाहर दो बच्चे तिरंगा के साथ दौड़ रहे हैं। एक जगह ध्वजारोहण हो रहा है। उपस्थित सभी लोग तिरंगे को सलाम कर रहे हैं। यह चित्र देशभक्तिपूर्ण है।
Other Interesting Sections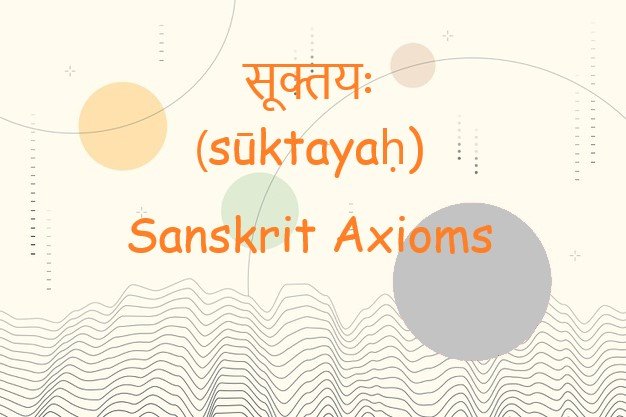 Learn about Sanskrit Axioms which is a statement or proposition which is regarded as being established, accepted, or self-evidently true.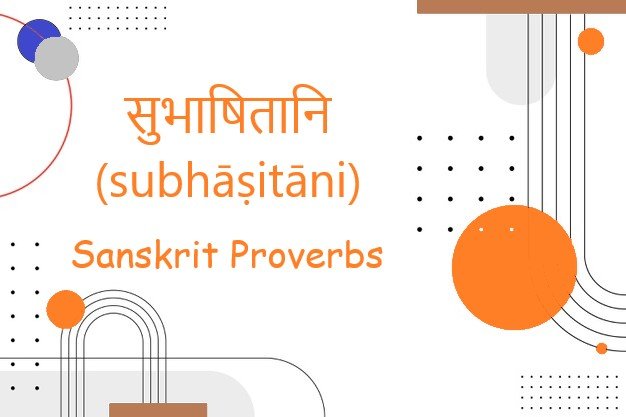 Learn about Sanskrit Proverbs which are a short, well-known saying, stating a general truth or piece of advice.
Learn about Shloka or shlokas in Sanskrit which consists of four padas of 8 syllables each, or of two half-verses of 16 syllables each.