Short Picture Description of a Playground
क्रीडाक्षेत्रस्य लघुचित्रवर्णनम्
अस्मिन् चित्रे एकं क्रीडाक्षेत्रम् अस्ति। क्रीडाक्षेत्रे बालकाः क्रीडन्ति। द्वे मित्रे पादकन्दुकक्रीडां क्रीडतः। एका युवती द्विचक्रिकां चालयति। एका अन्या बाला त्रिचक्रिकां चालयति। सर्वे बालकाः आनन्दन्ति। नीलवर्णः आकाशः सुन्दरः अस्ति। आकाशे सूर्यः प्रकाशते। आकाशे खगाः उड्डयन्ते। क्रीडङ्गणे द्वौ वृक्षौ अपि स्तः। अन्यत्र सुन्दराणि पुष्पाणि विकसन्ति। तत्र सुन्दरचित्रपतङ्गाः अपि सन्ति। इदं चित्रं सुन्दरम् अस्ति।
krīḍākṣetrasya laghucitravarṇanam
asmin citre ekaṃ krīḍākṣetram asti। krīḍākṣetre bālakāḥ krīḍanti। dve mitre pādakandukakrīḍāṃ krīḍataḥ। ekā yuvatī dvicakrikāṃ cālayati। ekā anyā bālā tricakrikāṃ cālayati। sarve bālakāḥ ānandanti। nīlavarṇaḥ ākāśaḥ sundaraḥ asti। ākāśe sūryaḥ prakāśate। ākāśe khagāḥ uḍḍayante। krīḍaṅgaṇe dvau vṛkṣau api staḥ। anyatra sundarāṇi puṣpāṇi vikasanti। tatra sundaracitrapataṅgāḥ api santi। idaṃ citraṃ sundaram asti।
Short Picture Description of a Playground
There is a playground in the picture. Children are playing in the playground. Two friends are playing football. A girl is riding a bicycle. Another girl is riding a tricycle. All of the children are happy. The blue sky is beautiful. The Sun is shining in the sky. Birds are flying in the sky. There are two trees on the playground. Elsewhere, flowers are blooming. Butterflies are flying around the flowers. This is a very beautiful picture.
खेल के मैदान का लघु चित्र वर्णन
इस चित्र में एक क्रीडंगण है। क्रीडंगण में बच्चें खेल रहे हैं। दो मित्र फुटबॉल खेल रहे है। एक युवती साइकिल चला रही है। एक दूसरी लड़की तीन पहियेंवाली साइकिल चला रही है। सभी बच्चें आनंदित हैं। नीला आकाश सुंदर दिखाई दे रहा है। आकाश में सूर्य प्रकाशमान है। आकाश में पक्षी उड़ रहे हैं। क्रीडांगण में दो पेड़ भी हैं। दुसरी जगह पर फूल खिल रहे हैं। वहाँ सुंदर तितलियाँ है। यह चित्र सुंदर है।
Other Interesting Sections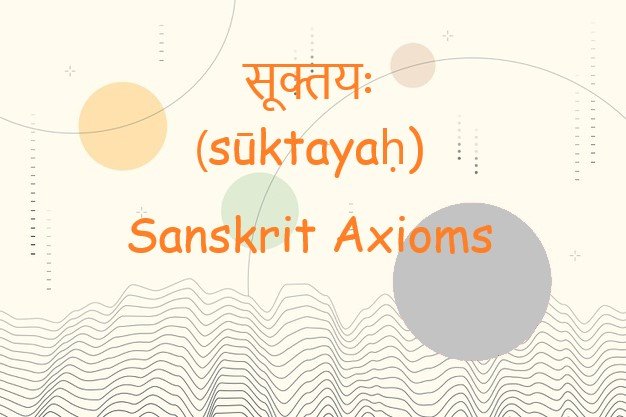 Learn about Sanskrit Axioms which is a statement or proposition which is regarded as being established, accepted, or self-evidently true.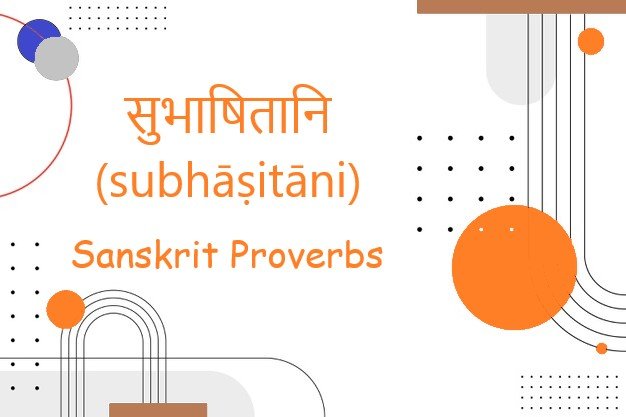 Learn about Sanskrit Proverbs which are a short, well-known saying, stating a general truth or piece of advice.
Learn about Shloka or shlokas in Sanskrit which consists of four padas of 8 syllables each, or of two half-verses of 16 syllables each.