Short Picture Description of Tree Plantation in Sanskrit
वृक्षारोपणस्य चित्रवर्णनम्
इदं वृक्षारोपणस्य चित्रम् अस्ति। वृक्षारोपणं पर्वतस्य उपरि भवति। तत्र वातावरणं बहुसम्यक् अस्ति। गगने सूर्यः प्रकाशते। नीलवर्णे आकाशे मेघाः अपि सन्ति।
अस्मिन् वातावरणे एका शिक्षिका बहवः छात्राः च पादपान् रोपयन्ति। ते सर्वे अत्र विद्यालयस्य बसयानेन आगताः। सर्वे छात्राः विविधानि कार्याणि कुर्वन्ति। एका छात्रा द्वौ पादपौ आनयति। अन्ये द्वे छात्रे पादपौ रोपयतः। द्वौ छात्रौ पादपान् सिञ्चतः। शिक्षिका सर्वान् छात्रान् आदिशति।
एकस्मिन् स्थाने बहवः पादपाः तथा च जलपूर्णाः द्रोण्यः सन्ति। सर्वे छात्राः आनन्देन वृक्षारोपणं कुर्वन्ति।
vṛkṣāropaṇasya citravarṇanam
idaṃ vṛkṣāropaṇasya citram asti। vṛkṣāropaṇaṃ parvatasya upari bhavati। tatra vātāvaraṇaṃ bahusamyak asti। gagane sūryaḥ prakāśate। nīlavarṇe ākāśe meghāḥ api santi।
asmin vātāvaraṇe ekā śikṣikā bahavaḥ chātrāḥ ca pādapān ropayanti। te sarve atra vidyālayasya basayānena āgatāḥ। sarve chātrāḥ vividhāni kāryāṇi kurvanti। ekā chātrā dvau pādapau ānayati। anye dve chātre pādapau ropayataḥ। dvau chātrau pādapān siñcataḥ। śikṣikā sarvān chātrān ādiśati।
ekasmin sthāne bahavaḥ pādapāḥ tathā ca jalapūrṇāḥ droṇyaḥ santi। sarve chātrāḥ ānandena vṛkṣāropaṇaṃ kurvanti।
Short Picture Description Of Tree Plantation​
This is a picture of a tree plantation drive. It is happening on the top of a hill. The weather here is very pleasant. The Sun is shining in the sky. Many clouds are there in the blue sky.
In this weather, a teacher and her students are planting plants. They have come here by the school bus. All of the students are doing various activities. A girl is carrying two plants. Another pair of girls is planting some plants. Two boys are watering some plants. The teacher is instructing the children about what to do.
In one corner, many plants and a few filled buckets are kept. All of the children are happily planting trees.
वृक्षारोपण का लघु चित्र वर्णन
यह वृक्षारोपण का चित्र है। वृक्षारोपण पर्वत के ऊपर हो रहा है। वहाँ वातावरण बहुत अच्छा है। आकाश में सूर्य प्रकाशमान है। नीले आकाश में बादल भी हैं।
इस वातावरण में एक अध्यापिका और छात्र वृक्षारोपण कर रहे हैं। वे सब विद्यालय के बस से यहाँ आए हैं। सारे छात्र विविध कार्य कर रहे हैं। एक छात्रा दो पौधे ला रही है। अन्य दो छात्राएँ पौधे ज़मीन में लगा रही हैं। दो छात्र पौधों को पानी दे रहे हैं। अध्यापिका सारे छात्रों को कार्य बता रही है।
एक जगह बहुत पौधे और पानी से भरी बाल्टियाँ हैं। सारे छात्र आनंद से वृक्षारोपण कर रहे हैं।
Other Interesting Sections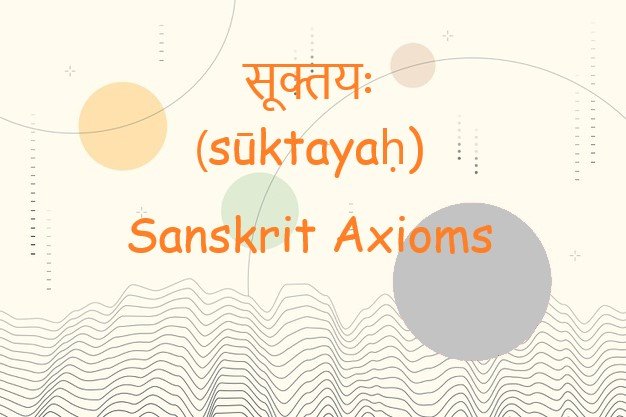 Learn about Sanskrit Axioms which is a statement or proposition which is regarded as being established, accepted, or self-evidently true.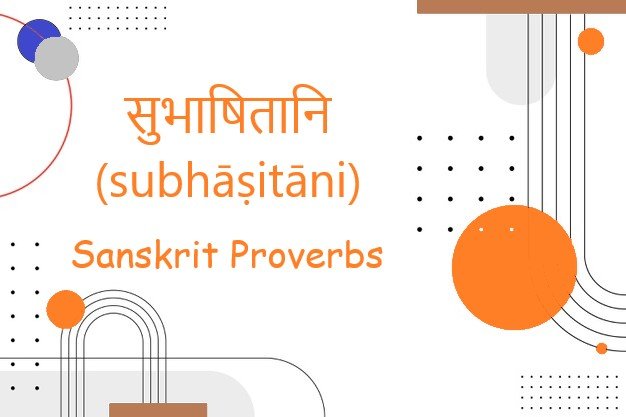 Learn about Sanskrit Proverbs which are a short, well-known saying, stating a general truth or piece of advice.
Learn about Shloka or shlokas in Sanskrit which consists of four padas of 8 syllables each, or of two half-verses of 16 syllables each.