Video of Short Essay on Diwali in Sanskrit - 10 Lines
दीपावलिः इति विषये संस्कृतभाषायां निबन्धः।
दीपावलिः अश्विनमासे कार्तिकमासे च भवति।
उत्सवस्य प्रथमदिने जनाः सवत्सं धेनुं सम्पूजयन्ति।
धनत्रयोदश्यां सायङ्काले कुबेरपूजनं भवति।
नरकचतुर्दश्यां प्रातःकाले जनाः अभ्यङ्गस्नानं कुर्वन्ति।
अमावास्यायां सायङ्काले लक्ष्मीपूजनं भवति।
प्रतिपदि पत्नी पतिं नीराजयति।
यमद्वितीयायां भगिनी बन्धुं नीराजयति।
उत्सवे सर्वत्र दीपानाम् आवलयः, स्फोटकानां स्फोटनम् आदीनि च भवन्ति।
सर्वे मिष्टान्नभोजनस्य आनन्दम् अपि अनुभवन्ति।
भारतदेशे दीपावलिः अतीव उत्साहेन आनन्देन च आचर्यते।
dīpāvaliḥ iti viṣaye saṃskṛtabhāṣāyāṃ nibandhaḥ।
dīpāvaliḥ aśvinamāse kārtikamāse ca bhavati।
utsavasya prathamadine janāḥ savatsaṃ dhenuṃ sampūjayanti।
dhanatrayodaśyāṃ sāyaṅkāle kuberapūjanaṃ bhavati।
narakacaturdaśyāṃ prātaḥkāle janāḥ abhyaṅgasnānaṃ kurvanti।
amāvāsyāyāṃ sāyaṅkāle lakṣmīpūjanaṃ bhavati।
pratipadi patnī patiṃ nīrājayati।
yamadvitīyāyāṃ bhaginī bandhuṃ nīrājayati।
utsave sarvatra dīpānām āvalayaḥ, sphoṭakānāṃ sphoṭanam ādīni ca bhavanti।
sarve miṣṭānnabhojanasya ānandam api anubhavanti।
bhāratadeśe dīpāvaliḥ atīva utsāhena ānandena ca ācaryate।
Essay On Diwali - 10 Lines
Diwali is celebrated in the months of Ashwin and Kartik.
On the first day of the festival, people worship the cow with its calf.
Kuber Puja is performed in the evening of Dhanteras.
On the morning of Narak Chaturdashi, people take an Abhyanga bath.
Lakshmidevi is worshiped in the evening on Amavasya day.
On the day of Pratipada, the wife performs the aarti of her husband.
On the day of Yamdwitiya, the sister performs aarti for brother.
During the festival, lamps are lit everywhere and firecrackers are burst.
Everyone enjoys eating sweets.
Diwali is celebrated with great enthusiasm and happiness in India.
दिवालीया पर निबंध - १० पंक्तियाँ।
दिवाली आश्विन और कार्तिक मास में मनाई जाती है।
त्योहार के पहले दिन, लोग बछड़े के साथ गाय की पूजा करते हैं।
धनतेरस के दिन के शाम को कुबेरपूजन किया जाता है।
नरक चतुर्दशी की सुबह लोग अभ्यंग स्नान करते हैं।
अमावस्या के दिन शाम को लक्ष्मीदेवी की पूजा की जाती है।
प्रतिपदा के दिन पत्नी पति की आरती उतारती है।
यमद्वितीया के दिन बहन भाई की आरती उतारती है।
त्योहार के दौरान हर जगह दीप लगाए जाते हैं, पटाखें फोड़े जाते हैं।
सभी लोग मिठाई खाने का आनंद लेते हैं।
भारत में दिवाली बड़े उत्साह और खुशी के साथ मनाई जाती है।
Other Interesting Sections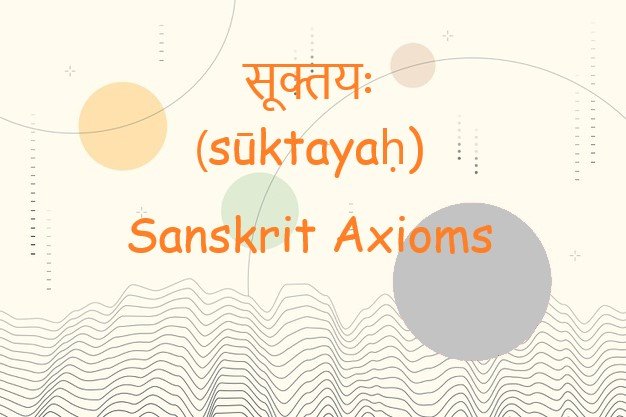 Learn about Sanskrit Axioms which is a statement or proposition which is regarded as being established, accepted, or self-evidently true.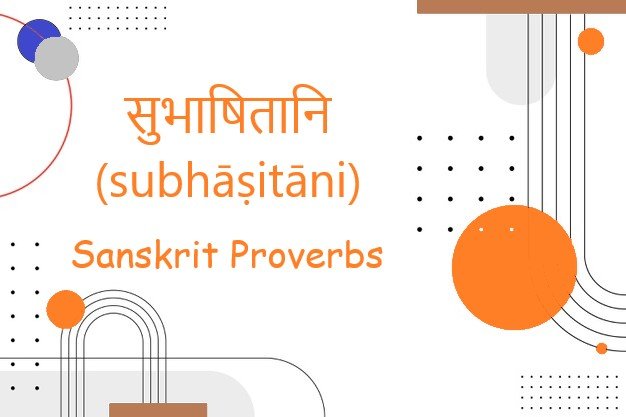 Learn about Sanskrit Proverbs which are a short, well-known saying, stating a general truth or piece of advice.
Learn about Shloka or shlokas in Sanskrit which consists of four padas of 8 syllables each, or of two half-verses of 16 syllables each.