Sanskrit Essay on Mahatma Gandhi
Video of Essay on Mahatma Gandhi in Sanskrit - 10 Lines
महात्मा गान्धिमहोदयः इति विषये संस्कृतभाषायां निबन्धः।
महात्मा गान्धिमहोदयः भारतीयानां प्रियः नेता अस्ति।
'मोहनदास-करमचंद-गान्धि' इति तस्य पूर्णं नाम।
'पुतलीबाई' इति तस्य मातुः नाम तथा च 'कस्तुरबा' इति तस्य भार्यायाः नाम।
गुजरातराज्ये 'पोरबन्दर' इति तस्य जन्मस्थानम्।
सः सत्ये अहिंसायां च विश्वसिति स्म।
तस्य दाण्डीयात्रा प्रसिद्धा अस्ति।
भारतस्य स्वतन्त्रतायै सः बहूनि प्रयत्नानि अकरोत्।
सः भारतस्य स्वातन्त्र्यसङ्ग्रामे बहुवारं कारागृहं गतः।
'महात्मा', 'राष्ट्रपिता' इत्यादिभिः उपाधिभिः जनाः गान्धिमहोदयस्य सम्मानं कृतवन्तः।
महात्मा गान्धिमहोदयः भारतमातुः महान् सुपुत्रः।
mahātmā gāndhimahodayaḥ iti viṣaye saṃskṛtabhāṣāyāṃ nibandhaḥ।
mahātmā gāndhimahodayaḥ bhāratīyānāṃ priyaḥ netā asti।
'mohanadāsa-karamacaṃda-gāndhi' iti tasya pūrṇaṃ nāma।
'putalībāī' iti tasya mātuḥ nāma tathā ca 'kasturabā' iti tasya bhāryāyāḥ nāma।
gujarātarājye 'porabandara' iti tasya janmasthānam।
saḥ satye ahiṃsāyāṃ ca viśvasiti sma।
tasya dāṇḍīyātrā prasiddhā asti।
bhāratasya svatantratāyai saḥ bahūni prayatnāni akarot।
saḥ bhāratasya svātantryasaṅgrāme bahuvāraṃ kārāgṛhaṃ gataḥ।
'mahātmā', 'rāṣṭrapitā' ityādibhiḥ upādhibhiḥ janāḥ gāndhimahodayasya sammānaṃ kṛtavantaḥ।
mahātmā gāndhimahodayaḥ bhāratamātuḥ mahān suputraḥ।
Essay On My Mahatma Gandhi - 10 Lines
Mahatma Gandhi is the favourite leader of Indians.
His full name is Mohandas Karamchand Gandhi.
Putlibai was his mother's name and Kasturba was his wife's name.
He was born in Porbandar in Gujarat state.
He believed in truth and non-violence.
His Dandi March is famous.
He made many efforts for India's independence.
He was imprisoned several times during India's freedom struggle.
People honored Gandhiji with titles like Mahatma and Father of the Nation.
Mahatma Gandhi was a great son of Mother India.
महात्मा गांधी पर निबंध - १० पंक्तियाँ।
महात्मा गांधी भारतीयों के प्रिय नेता हैं।
उनका पूरा नाम मोहनदास करमचंद गांधी ।
पुतलीबाई उनकी माँ का नाम और कस्तूरबा उनकी पत्नी का नाम ।
उनका जन्म गुजरात राज्य के पोरबंदर में हुआ था।
वे सत्य और अहिंसा में विश्वास रखते थे।
उनकी दांडी यात्रा प्रसिद्ध है।
उन्होंने भारत की स्वतंत्रता के लिए कई प्रयास किये।
भारत के स्वतंत्रता संग्राम के दौरान उन्हें कई बार जेल में डाला गया।
लोगों ने गांधीजी को महात्मा और राष्ट्रपिता जैसी उपाधियों से सम्मानित किया।
महात्मा गांधी भारत माता के एक महान सपूत थे।
Other Interesting Sections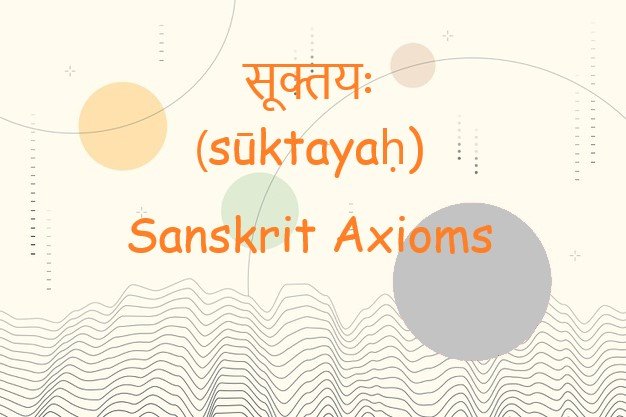 Learn about Sanskrit Axioms which is a statement or proposition which is regarded as being established, accepted, or self-evidently true.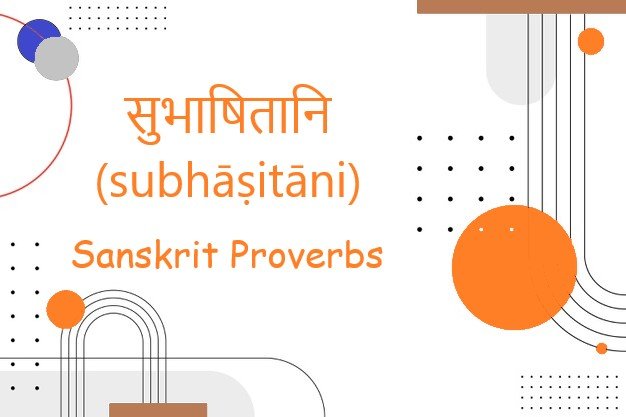 Learn about Sanskrit Proverbs which are a short, well-known saying, stating a general truth or piece of advice.
Learn about Shloka or shlokas in Sanskrit which consists of four padas of 8 syllables each, or of two half-verses of 16 syllables each.