Sanskrit Essay on Importance of Sanskrit Language
Video of Essay on Importance of Sanskrit Language in Sanskrit - 10 Lines
'संस्कृतभाषायाः महत्त्वम्' इति विषये संस्कृतभाषायां निबन्धः।
संस्कृतभाषा अस्माकं भारतदेशस्य प्राचीना भाषा अस्ति।
संस्कृतभाषा सर्वभाषाणां जननी अस्ति।
संस्कृतभाषा देवभाषा अस्ति इति मन्यते।
संस्कृतभाषा सुरसा, सुबोधा सरला च अस्ति।
कालिदासस्य, बाणस्य, भासस्य इत्यादिकवीनां च साहित्यरचनाः संस्कृतभाषायां सन्ति।
वाल्मीकि-रामायणं, महर्षिव्यासस्य महाभारतं भास्कराचार्यस्य गणितविषयकग्रन्थाः अपि संस्कृतभाषायाम् एव सन्ति।
सङ्गणकेषु उपयोजनाय अपि संस्कृतभाषा बहुः उपयुक्ता अस्ति।
संस्कृतभाषायाः अध्ययनेन उच्चारणे शुद्धता वर्धते।
संस्कृतभाषायाः कारणात् बुद्धिः विचाराः च संस्कारपूर्णाः भवन्ति।
संस्कृतभाषा भारतीयसंस्कृतेः प्रतीकम् अस्ति।
'saṃskṛtabhāṣāyāḥ mahattvam' iti viṣaye saṃskṛtabhāṣāyāṃ nibandhaḥ।
saṃskṛtabhāṣā asmākaṃ bhāratadeśasya prācīnā bhāṣā asti।
saṃskṛtabhāṣā sarvabhāṣāṇāṃ jananī asti।
saṃskṛtabhāṣā devabhāṣā asti iti manyate।
saṃskṛtabhāṣā surasā, subodhā saralā ca asti।
kālidāsasya, bāṇasya, bhāsasya ityādikavīnāṃ ca sāhityaracanāḥ saṃskṛtabhāṣāyāṃ santi।
vālmīki-rāmāyaṇaṃ, maharṣivyāsasya mahābhārataṃ bhāskarācāryasya gaṇitaviṣayakagranthāḥ api saṃskṛtabhāṣāyām eva santi।
saṅgaṇakeṣu upayojanāya api saṃskṛtabhāṣā bahuḥ upayuktā asti।
saṃskṛtabhāṣāyāḥ adhyayanena uccāraṇe śuddhatā vardhate।
saṃskṛtabhāṣāyāḥ kāraṇāt buddhiḥ vicārāḥ ca saṃskārapūrṇāḥ bhavanti।
saṃskṛtabhāṣā bhāratīyasaṃskṛteḥ pratīkam asti।
Essay On Importance of Sanskrit Language - 10 Lines
Sanskrit is one of the oldest languages in India.
Sanskrit is the mother of all languages.
Sanskrit is considered to be the language of the Gods.
The Sanskrit language is beautiful, simple and easy to understand.
The literary compositions of the great poets Kalidasa, Bana and Bhasa are in Sanskrit.
The Valmiki Ramayana, Maharshi Vyasa's Mahabharata and Bhaskaravcharya's texts about mathematics are also in Sanskrit.
Sanskrit is also very beneficial to use in computers.
By studying Sanskrit, our speech gets clearer.
Values are inculcated in the intellect and the thoughts by studying Sanskrit.
Sanskrit is a symbol of the culture of India.
संस्कृत भाषा का महत्त्व पर निबंध - १० पंक्तियाँ।
संस्कृत भाषा हमारे भारतदेश की प्राचीन भाषा है।
संस्कृत भाषा सभी भाषाओं की जननी है।
संस्कृत भाषा को देवताओं की भाषा माना जाता है।
संस्कृत भाषा बहुत सुंदर,सुबोध और सरल भाषा है।
महाकवि कालिदास, कवि बाण और कवि भास की साहित्यिक रचनाएँ संस्कृत भाषा में हैं।
वाल्मिकी रामायण, महर्षि व्यास का महाभारत और भास्कराचार्य के गणित के बारे में ग्रंथ भी संस्कृत भाषा में हैं।
संगणकों में उपयोग के लिए भी संस्कृत भाषा बहुत उपयोगी है।
संस्कृत भाषा सीखने से हमारे उच्चारण में शुद्धता बढ़ती है।
संस्कृत भाषा पढ़ने से बुद्धि और विचार संस्कारपूर्ण होते हैं।
संस्कृत भाषा भारत की संस्कृति का प्रतीक है।
Other Interesting Sections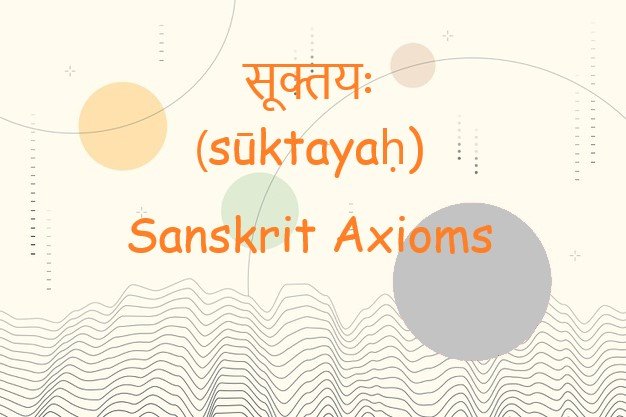 Learn about Sanskrit Axioms which is a statement or proposition which is regarded as being established, accepted, or self-evidently true.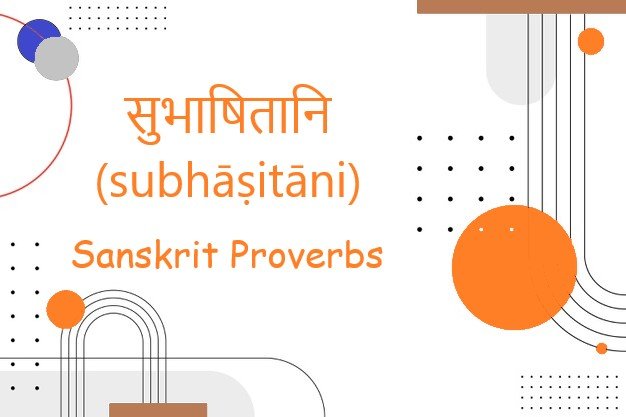 Learn about Sanskrit Proverbs which are a short, well-known saying, stating a general truth or piece of advice.
Learn about Shloka or shlokas in Sanskrit which consists of four padas of 8 syllables each, or of two half-verses of 16 syllables each.