Short Essay On Indian Independence Day in Sanskrit
Video of Short Essay On Indian Independence Day
Once you are done reading and understanding the short essay on Indian Independence Day given below the video. You can also view the video for correct pronunciation.
भारतीयस्वातन्त्र्यदिनम् इति विषये संस्कृतभाषायां लघुनिबन्धः।
ऑगस्टमासस्य पञ्चदशः दिवसः भारतस्य स्वातन्त्र्यदिनम् अस्ति।
एतस्मिन् दिने प्रातःकाले विद्यालयेषु कार्यालयेषु च ध्वजारोहणं भवति।
छात्राः अध्यापकाः च क्रीडाङ्गणे सम्मिलन्ति।
प्रथमं ध्वजारोहणं भवति।
अनन्तरं सर्वे राष्ट्रगीतं गायन्ति।
विविधानां कार्यक्रमाणाम् अपि आयोजनं भवति।
प्रधानमन्त्रीमहोदयः देहलीनगरे ध्वजारोहणं करोति।
अयं दिवसः राष्ट्रीयः उत्सवः अस्ति।
एतत् दिनं राष्ट्रीयः अवकाशः अपि अस्ति।
एतेन उत्सवेन देशभक्तिः वर्धते।
bhāratīyasvātantryadinam iti viṣaye saṃskṛtabhāṣāyāṃ laghunibandhaḥ।
ऑgasṭamāsasya pañcadaśaḥ divasaḥ bhāratasya svātantryadinam asti।
etasmin dine prātaḥkāle vidyālayeṣu kāryālayeṣu ca dhvajārohaṇaṃ bhavati।
chātrāḥ adhyāpakāḥ ca krīḍāṅgaṇe sammilanti।
prathamaṃ dhvajārohaṇaṃ bhavati।
anantaraṃ sarve rāṣṭragītaṃ gāyanti।
vividhānāṃ kāryakramāṇām api āyojanaṃ bhavati।
pradhānamantrīmahodayaḥ dehalīnagare dhvajārohaṇaṃ karoti।
ayaṃ divasaḥ rāṣṭrīyaḥ utsavaḥ asti।
etat dinaṃ rāṣṭrīyaḥ avakāśaḥ api asti।
etena utsavena deśabhaktiḥ vardhate।
Short Essay On Indian Independence Day
The fifteenth day of the month of August is the Indian Independence Day.
On this day, in the morning, flag hoisting is done in schools and offices.
Students and teachers gather on the ground for this.
First, flag hoisting is performed.
After that, everyone sings the National Anthem/Song.
Different functions are also organised on this day.
The Prime Minister does flag hoisting in New Delhi.
This is a national festival in our country.
This is also a national holiday.
This day of celebration encourages patriotism in us.
भारतीय स्वतंत्रता दिवस पर लघुनिबंध
अगस्त महीने का पंद्रहवा दिन भारतीय स्वातंत्र्य दिन होता है।
इस दिन सुबह, विद्यालयों और कार्यालयों में ध्वजारोहण किया जाता है।
छात्र और अध्यापक मैदान पर सम्मिलित होते हैं।
सबसे पहले ध्वजारोहण किया जाता है।
उसके बाद सब लोग राष्ट्रगीत गाते हैं।
विविध कार्यक्रम भी आयोजित किये जाते हैं।
नई दिल्ली में प्रधान मंत्री महोदय ध्वजारोहण करते हैं।
यह दिवस एक राष्ट्रीय पर्व है।
यह दिन एक राष्ट्रीय अवकाश भी है।
इस उत्सव से देशभक्ति की वृद्धि होती है।
Other Interesting Sections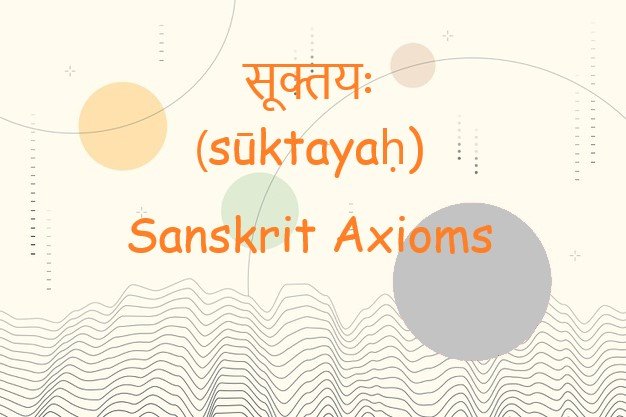 Learn about Sanskrit Axioms which is a statement or proposition which is regarded as being established, accepted, or self-evidently true.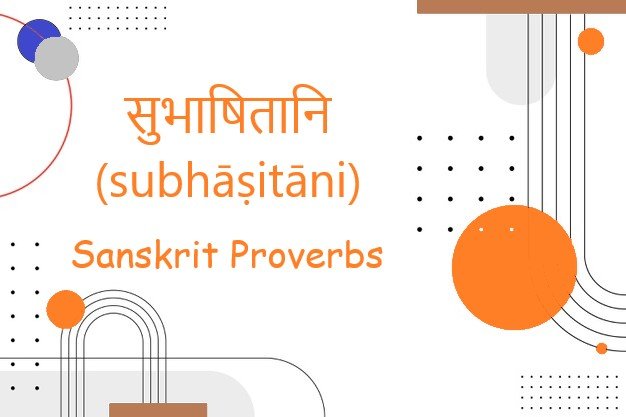 Learn about Sanskrit Proverbs which are a short, well-known saying, stating a general truth or piece of advice.
Learn about Shloka or shlokas in Sanskrit which consists of four padas of 8 syllables each, or of two half-verses of 16 syllables each.