Short Sanskrit Essay on Mahakavi Kalidas
Video of Short Sanskrit Essay on Mahakavi Kaladasa
महाकविः कालिदासः इति विषये संस्कृतभाषायां लघुनिबन्धः।
महाकविः कालिदासः मम प्रियः कविः अस्ति।
तस्य काव्यनिपुणतायाः कारणात् सः 'कविकुल-शिरोमणिः', 'कविकुलगुरुः' च एतादृशैः उपाधिभिः सम्मानितः।
तस्य रचनासु, 'कुमारसम्भवं' 'रघुवंशं' चेति द्वे महाकाव्ये।
'मेघदूतम्' इति तस्य खण्डकाव्यम्।
महाकवेः कालिदासस्य 'मालविकाग्निमित्रं' 'विक्रमोर्वशीयम्' 'अभिज्ञानशाकुन्तलं' च इति तस्य त्रयः नाटकाः।
तस्य 'ऋतुसंहारम्' इति ऋतुकाव्यम्।
महाकवेः एताः सप्त रचनाः आकाशे सप्तर्षयः इव वर्तन्ते।
विक्रमादित्यनृपस्य सभायाः नवरत्नेषु सः प्रमुख्यः।
'उपमा कालिदासस्य' इति उक्तिः महाकवेः कालिदासस्य काव्यकुशलतायाः कारणात् प्रसिद्धा।
एतादृशं भारतीयं महाकविं कालिदासम् अहं नमामि।
mahākaviḥ kālidāsaḥ iti viṣaye saṃskṛtabhāṣāyāṃ laghunibandhaḥ।
mahākaviḥ kālidāsaḥ mama priyaḥ kaviḥ asti।
tasya kāvyanipuṇatāyāḥ kāraṇāt saḥ 'kavikula-śiromaṇiḥ', 'kavikulaguruḥ' ca etādṛśaiḥ upādhibhiḥ sammānitaḥ।
tasya racanāsu, 'kumārasambhavaṃ' 'raghuvaṃśaṃ' ceti dve mahākāvye।
'meghadūtam' iti tasya khaṇḍakāvyam।
mahākaveḥ kālidāsasya 'mālavikāgnimitraṃ' 'vikramorvaśīyam' 'abhijñānaśākuntalaṃ' ca iti tasya trayaḥ nāṭakāḥ।
tasya 'ṛtusaṃhāram' iti ṛtukāvyam।
mahākaveḥ etāḥ sapta racanāḥ ākāśe saptarṣayaḥ iva vartante।
vikramādityanṛpasya sabhāyāḥ navaratneṣu saḥ pramukhyaḥ।
'upamā kālidāsasya' iti uktiḥ mahākaveḥ kālidāsasya kāvyakuśalatāyāḥ kāraṇāt prasiddhā।
etādṛśaṃ bhāratīyaṃ mahākaviṃ kālidāsam ahaṃ namāmi।
Short Essay On the Great Poet Kalidas
Great poet Kalidasa is my favourite poet.
He has often been referred to as 'Kavi-kula-shiromani' and 'Kavi-kula-guru' because of his poetic excellence.
Out of his literary works, 'Kumarsambhavam' and 'Raghuvamsham' are two of his epic poems.
'Meghadutam' is a short poem of his.
The 'Malavikagnimitram', the 'Vikramorvashiyam', and the 'Abhijnanashakuntalam' are his three famous plays.
'Ritusamharam' is a seasonal poem of his.
Just like the constellation of the Saptarshi, these seven works of Kalidasa are situated in the literary world.
He was the most prominent of the nine jewels of King Vikramaditya's court.
The phrase, 'Upama Kalidasasya', is used in close association with Kalidasa to reflect his proficiency in poetry.
I offer my obeisance to the great Indian poet, Kalidasa.
महाकवि कालिदास पर लघुनिबंध।
महाकवि कालिदास मेरे प्रिय कवि हैं।
उनकी काव्यनिपुणता के कारण 'कविकुल-शिरोमणि' और 'कविकुलगुरु' इस प्रकार की उपाधियों से उन्हें सम्मानित किया गया है।
उनकी रचनाओं में से 'कुमारसंभव' और 'रघुवंश' उनके दो महाकाव्य हैं।
'मेघदूत' उनका एक खण्डकाव्य है।
'मालविकाग्निमित्र', 'विक्रमोर्वशीय' और 'अभिज्ञानशाकुन्तल' महाकवि कालिदास के तीन नाटक हैं।
'ऋतुसंहार' उनका एक ऋतुकाव्य है।
महाकवि की ये सात रचनाएँ आकाश में सप्तर्षि नक्षत्र के समान हैं।
वे राजा विक्रमादित्य की सभा के नवरत्नों में सबसे प्रमुख थे।
'उपमा कालिदासस्य' यह उक्ति का उपयोग महाकवि कालिदास के काव्य कौशल्य के लिए किया जाता है।
ऐसे भारतीय महाकवि कालिदास को मैं नमन करता/करती हूँ।
Other Interesting Sections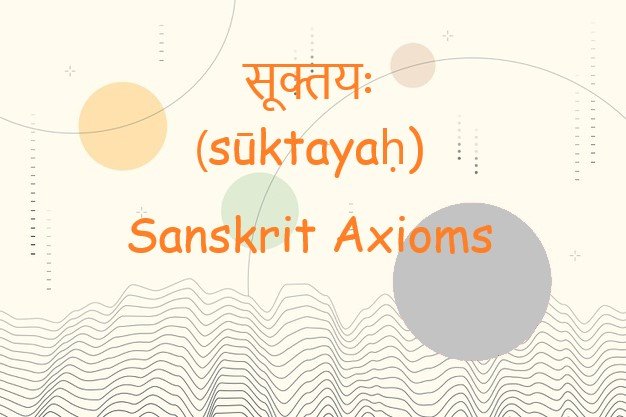 Learn about Sanskrit Axioms which is a statement or proposition which is regarded as being established, accepted, or self-evidently true.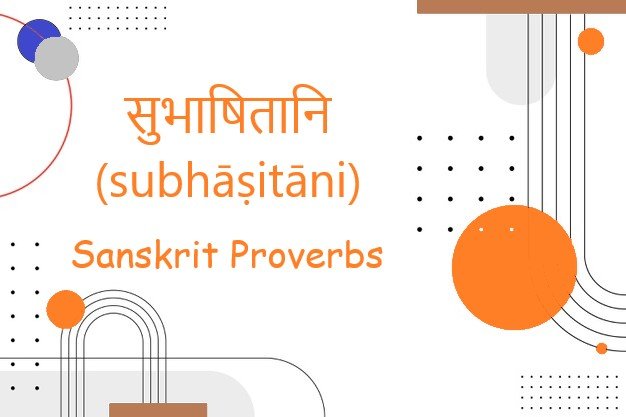 Learn about Sanskrit Proverbs which are a short, well-known saying, stating a general truth or piece of advice.
Learn about Shloka or shlokas in Sanskrit which consists of four padas of 8 syllables each, or of two half-verses of 16 syllables each.