Short Essay On Lokmanya Tilak in Sanskrit
लोकमान्यटिळकमहोदयः इति विषये संस्कृतभाषायां लघुनिबन्धः।
मम प्रियः देशभक्तः लोकमान्यटिळकमहोदयः अस्ति।
महोदयस्य सम्पूर्णं नाम 'केशवगङ्गाधरटिळक' इति।
तस्य जन्म '२३ जुलै १८५६' इति दिनाङ्के महाराष्ट्रराज्यस्य रत्नागिरीमण्डले अभवत्।
सः भारतस्य स्वतन्त्रतायै सङ्ग्रामे भागं गृहीतवान्, त्यागान् सङ्घर्षं च अकरोत्।
'स्वराज्यम् इति मम जन्मसिद्धः अधिकारः तं च अहं लभेय' इति तस्य प्रसिद्धं ध्येयवाक्यम् आसीत्।
सः 'केसरी' 'मराठा' च इति द्वे वृत्तपत्रे अपि प्राचालयत्।
देशस्य स्वतन्त्रतायै सः कारगृहे अपि बद्धः अतिष्ठत्।
यदा सः माण्डलेकारागृहे बद्धः आसीत्, तदा सः तस्य प्रसिद्धं ग्रन्थं, 'गीतारहस्यम्' इति अलिखत्।
लोकमान्यटिळकमहोदयः १९२० इति वर्षस्य अगस्तमासस्य प्रथमदिनाङ्के दिवङ्गतः।
'न भूतो न भविष्यति' एतादृशः देशभक्तः टिळकमहोदयः आसीत्।
एतं देशभक्तम् अहं वारं-वारं नमामि।
lokamānyaṭiḻakamahodayaḥ iti viṣaye saṃskṛtabhāṣāyāṃ laghunibandhaḥ।
mama priyaḥ deśabhaktaḥ lokamānyaṭiḻakamahodayaḥ asti।
mahodayasya sampūrṇaṃ nāma 'keśavagaṅgādharaṭiḻaka' iti।
tasya janma '23 julai 1856' iti dināṅke mahārāṣṭrarājyasya ratnāgirīmaṇḍale abhavat।
saḥ bhāratasya svatantratāyai saṅgrāme bhāgaṃ gṛhītavān, tyāgān saṅgharṣaṃ ca akarot।
'svarājyam iti mama janmasiddhaḥ adhikāraḥ taṃ ca ahaṃ labheya' iti tasya prasiddhaṃ dhyeyavākyam āsīt।
saḥ 'kesarī' 'marāṭhā' ca iti dve vṛttapatre api prācālayat।
deśasya svatantratāyai saḥ kāragṛhe api baddhaḥ atiṣṭhat।
yadā saḥ māṇḍalekārāgṛhe baddhaḥ āsīt, tadā saḥ tasya prasiddhaṃ granthaṃ, 'gītārahasyam' iti alikhat।
lokamānyaṭiḻakamahodayaḥ 1920 iti varṣasya agastamāsasya prathamadināṅke divaṅgataḥ।
'na bhūto na bhaviṣyati' etādṛśaḥ deśabhaktaḥ ṭiḻakamahodayaḥ āsīt।
etaṃ deśabhaktam ahaṃ vāraṃ-vāraṃ namāmi।
Short Essay On Lokmanya Tilak
My favourite nationalist and patriot is Lokmanya Tilak.
His full name is 'Keshav Gangadhar Tilak'.
He was born on '23 July 1856' in the Ratnagiri district of Maharashtra.
He took part in the freedom struggle and fought for independence.
'Swaraj (Self-Governance) is my birthright and I shall have it' was his greatly famous motto.
He also published two newspapers, Maratha and Kesari.
He was even sentenced to jail for participating in the freedom struggle.
When he was held in the Mandalay prison, he wrote his famous book, the Gitarahasya.
On 1 August 1920, Lokmanya Tilak passed away.
Tilak was such a great patriot, that there were none before and none as great will be after him.
I salute such a great nationalist.
लोकमान्य तिलक पर लघु निबंध
मेरे पसंदीदा देशभक्त लोकमान्य तिलक हैं।
उनका पूरा नाम 'केशव गंगाधर तिलक' है।
उनका जन्म '23 जुलाई 1856′ को महाराष्ट्र के रत्नागिरी जिले में हुआ था।
उन्होंने स्वतंत्रता संग्राम में भाग लिया और स्वतंत्रता के लिए संघर्ष किया।
'स्वराज (स्व-शासन) मेरा जन्मसिद्ध अधिकार है और मैं इसे लेकर रहूँगा' यह उनका बहुत प्रसिद्ध आदर्श वाक्य था।
उन्होंने लोगों में (जागरूकता पैदा करने के लिए) दो समाचार पत्र, मराठा और केसरी भी प्रकाशित किए।
स्वतंत्रता संग्राम में भाग लेने के कारण उन्हें जेल की सजा भी हुई थी।
जब उन्हें मांडले जेल में रखा गया था, तब उन्होंने अपनी प्रसिद्ध पुस्तक गीतारहस्य लिखी थी।
1 अगस्त 1920 को लोकमान्य तिलक का निधन हो गया।
तिलक इतने महान देशभक्त थे कि उनसे पहले न कोई हुआ और न उनके बाद कोई होगा।
मैं ऐसे महान राष्ट्रवादी को नमन करता हूँ।
Other Interesting Sections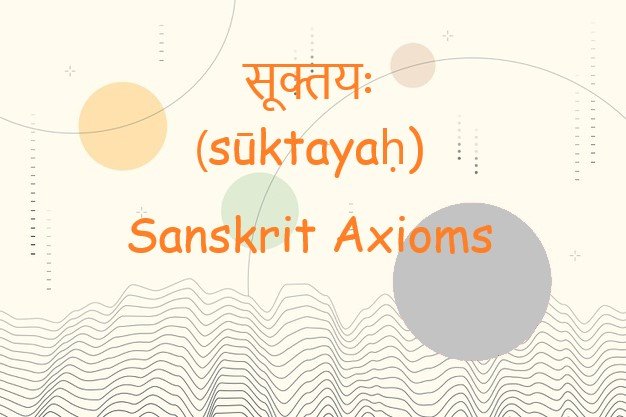 Learn about Sanskrit Axioms which is a statement or proposition which is regarded as being established, accepted, or self-evidently true.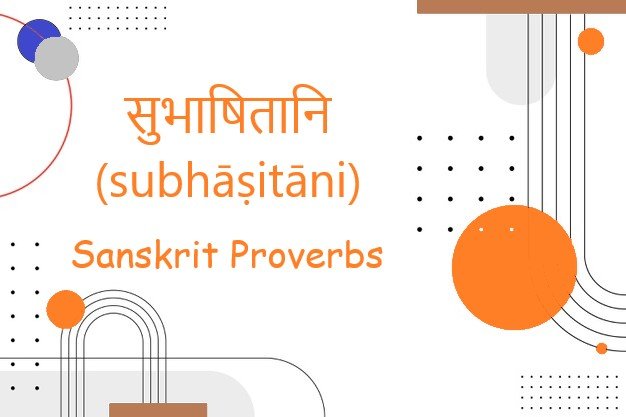 Learn about Sanskrit Proverbs which are a short, well-known saying, stating a general truth or piece of advice.
Learn about Shloka or shlokas in Sanskrit which consists of four padas of 8 syllables each, or of two half-verses of 16 syllables each.