Short Essay On My Favourite Festival Ganeshotsav
Video of Short Essay on My Favourite Festival Ganeshotsav in Sanskrit
मम प्रियः उत्सवः - गणेशोत्सवः इति विषये संस्कृतभाषायां लघुनिबन्धः।
गणेशोत्सवः लोकप्रियः भारतीयः उत्सवः अस्ति।
उत्सवस्य आरम्भः भाद्रपदमासस्य चतुर्थतिथ्यां भवति।
जनाः गृहे गणेशमूर्तिं प्रतिष्ठापयन्ति।
उत्सवे सर्वेषां परिवारजनानां भागः भवति।
श्रीगणेशस्य प्रियं मिष्टान्नं मोदकम् अस्ति।
इदं मिष्टान्नं पूजासमये श्रीगणेशाय नैवेद्यरूपेण उपयुज्यते।
सम्पूर्णभारते सार्वजनिकगणेशोत्सवः भवति।
उत्सवस्य इदं स्वरूपं लोकमान्यटिळकमहोदयेन प्रारब्धम्।
अनन्तचतुर्दशीतिथ्यां श्रीगणेशस्य मूर्तीनां विसर्जनं भवति।
गणेशोत्सवः मम प्रियः उत्सवः अस्ति।
mama priyaḥ utsavaḥ - gaṇeśotsavaḥ iti viṣaye saṃskṛtabhāṣāyāṃ laghunibandhaḥ।
gaṇeśotsavaḥ lokapriyaḥ bhāratīyaḥ utsavaḥ asti।
utsavasya ārambhaḥ bhādrapadamāsasya caturthatithyāṃ bhavati।
janāḥ gṛhe gaṇeśamūrtiṃ pratiṣṭhāpayanti।
utsave sarveṣāṃ parivārajanānāṃ bhāgaḥ bhavati।
śrīgaṇeśasya priyaṃ miṣṭānnaṃ modakam asti।
idaṃ miṣṭānnaṃ pūjāsamaye śrīgaṇeśāya naivedyarūpeṇa upayujyate।
sampūrṇabhārate sārvajanikagaṇeśotsavaḥ bhavati।
utsavasya idaṃ svarūpaṃ lokamānyaṭiḻakamahodayena prārabdham।
anantacaturdaśītithyāṃ śrīgaṇeśasya mūrtīnāṃ visarjanaṃ bhavati।
gaṇeśotsavaḥ mama priyaḥ utsavaḥ asti।
Short Essay On My favourite festival - Ganeshotsav
Ganeshotsav is a popular Indian festival.
The festival begins on the fourth day of the month of Bhadrapada.
People install Ganesha idols in their homes.
Everybody in the family participates in the festivities.
The favorite sweet of Lord Ganesha is the Modaka.
During Puja, this sweet is used as an offering for Lord Ganesha.
The community Ganesha festival is celebrated all over India.
This was initiated by Lokmanya Tilak.
The idols of Lord Ganesha are immersed in water on the day of Ananta Chaturdashi.
Ganeshotsav is my favorite festival.
मेरा प्रिय उत्सव - गणेशोत्सव
गणेशोत्सव एक लोकप्रिय भारतीय उत्सव है।
उत्सव की शुरुआत भाद्रपद मास के चतुर्थी को होती है।
लोग अपने घर में श्रीगणेश की मूर्ति स्थापित करते हैं।
उत्सव में सभी परिवारजनों का भाग होता हैं।
श्रीगणेश की प्रिय मिठाई मोदक है।
इस मिठाई का उपयोग श्रीगणेश की पूजा के समय नैवेद्य के रूप में किया जाता है।
सार्वजनिक गणेशोत्सव सम्पूर्ण भारत में मनाया जाता है।
उत्सव के इस रूप की शुरुआत लोकमान्य तिलक महोदय ने की थी।
अनंत चतुर्दशी के दिन श्रीगणेश की मूर्तियों का विसर्जन किया जाता है।
गणेशोत्सव मेरा प्रिय उत्सव है।
Other Interesting Sections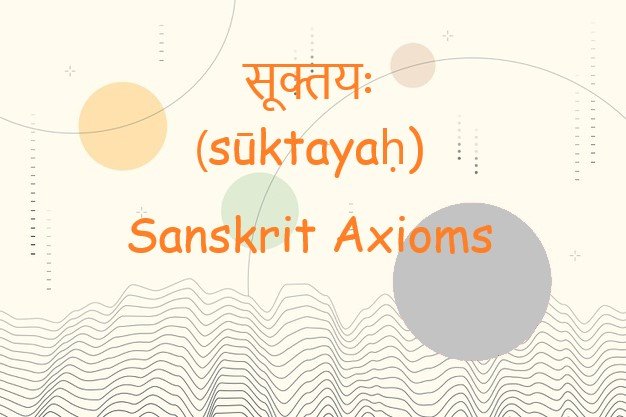 Learn about Sanskrit Axioms which is a statement or proposition which is regarded as being established, accepted, or self-evidently true.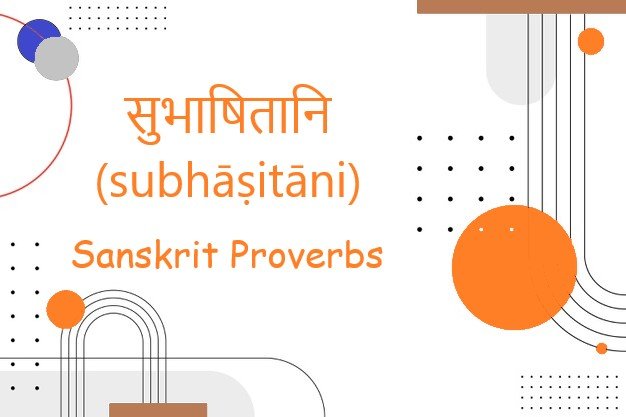 Learn about Sanskrit Proverbs which are a short, well-known saying, stating a general truth or piece of advice.
Learn about Shloka or shlokas in Sanskrit which consists of four padas of 8 syllables each, or of two half-verses of 16 syllables each.