Short Sanskrit Essay on My School
Video of Essay on My School in Sanskrit
मम विद्यालयः इति विषये संस्कृतभाषायां निबन्धः।
मम विद्यालयस्य नाम आदर्शविद्यालयः अस्ति।
मम विद्यालयः बहुः विशालः अस्ति।
विद्यालयं पुरतः विस्तीर्णं क्रीडाङ्गणम् अस्ति।
विद्यालये बहवः कक्षाः सन्ति।
तत्र एकः विशालः पुस्तकालयः अपि अस्ति।
विद्यालये सङ्गणकप्रयोगशाला अस्ति।
तत्र विज्ञानप्रयोगशालाः अपि वर्तन्ते।
मम विद्यालये अनुशासनप्रिया प्रधानाचार्या, निपुणाः शिक्षिकाः च पाठयन्ति।
विद्यालये वयं छात्राः अभ्यासेन सह संस्कारान् अपि पठामः।
मम विद्यालयः सत्यमेव आदर्शविद्यालयः अस्ति।
mama vidyālayaḥ iti viṣaye saṃskṛtabhāṣāyāṃ nibandhaḥ।
mama vidyālayasya nāma ādarśavidyālayaḥ asti।
mama vidyālayaḥ bahuḥ viśālaḥ asti।
vidyālayaṃ purataḥ vistīrṇaṃ krīḍāṅgaṇam asti।
vidyālaye bahavaḥ kakṣāḥ santi।
tatra ekaḥ viśālaḥ pustakālayaḥ api asti।
vidyālaye saṅgaṇakaprayogaśālā asti।
tatra vijñānaprayogaśālāḥ api vartante।
mama vidyālaye anuśāsanapriyā pradhānācāryā, nipuṇāḥ śikṣikāḥ ca pāṭhayanti।
vidyālaye vayaṃ chātrāḥ abhyāsena saha saṃskārān api paṭhāmaḥ।
mama vidyālayaḥ satyameva ādarśavidyālayaḥ asti।
The name of my school is the Ideal School.
My school is very big.
There is an expansive playground in front of my school.
There many classrooms in the school.
There is a large library there as well.
There is a computer laboratory in my school.
There are science laboratories too.
In my school, the principal is strict and the teachers are skilled.
We students learn about values along with studies in school.
My school is truly an ideal school.
मेरा विद्यालय पर लघुनिबंध।
मेरे विद्यालय का नाम आदर्शविद्यालय है।
मेरा विद्यालय बहुत बड़ा है।
मेरे विद्यालय के सामने एक विशाल खेल का मैदान है।
विद्यालय में अनेक कक्षाएँ हैं।
वहाँ एक विशाल पुस्तकालय भी है।
मेरे विद्यालय में एक संगणक प्रयोगशाला है।
वहाँ विज्ञान प्रयोगशालाएँ भी हैं।
मेरे विद्यालय में,अनुशासनप्रिय प्रधानाचार्या और कुशल शिक्षिकाएँ सिखाती हैं।
हम विद्यार्थी विद्यालय में पढ़ाई के साथ-साथ संस्कार भी सीखते हैं।
मेरा विद्यालय सत्य में ही एक आदर्श विद्यालय है।
Other Interesting Sections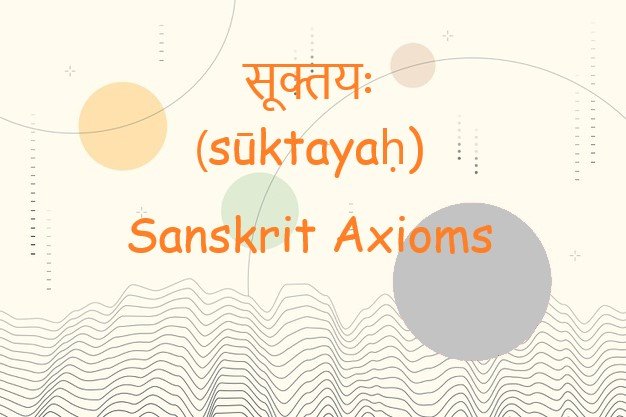 Learn about Sanskrit Axioms which is a statement or proposition which is regarded as being established, accepted, or self-evidently true.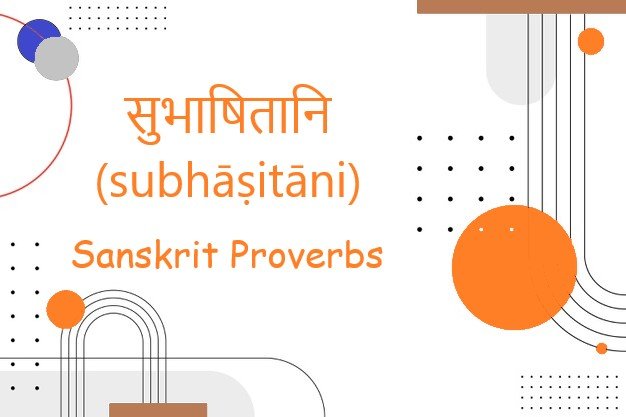 Learn about Sanskrit Proverbs which are a short, well-known saying, stating a general truth or piece of advice.
Learn about Shloka or shlokas in Sanskrit which consists of four padas of 8 syllables each, or of two half-verses of 16 syllables each.