Short Sanskrit Essay On Navratri
Video of Short Sanskrit Essay on Navratri
नवरात्रिः इति विषये संस्कृतभाषायां लघुनिबन्धः।
नवरात्रि-उत्सवे देव्याः दुर्गायाः नवरूपाणां पूजा भवति।
देव्याः एतानि नव रूपाणि 'नवदुर्गाः' इति कथ्यन्ते।
तानि रूपाणि सन्ति – शैलपुत्री, ब्रह्मचारिणी, चन्द्रघण्टा, कूष्माण्डा, स्कन्दमाता, कात्यायनी, कालरात्रिः, महागौरी सिद्धिदात्री च।
अस्मिन् उत्सवे सम्पूर्णभारते जनाः देवीं सम्पूर्णभक्त्या सम्पूजयन्ति।
भारतस्य केषुचित् भागेषु उत्सवस्य नाम 'दुर्गापूजा' इति अस्ति।
बङ्गालप्रदेशे अयं महोत्सवः सर्वेषु महोत्सवेषु प्रधानतमः भवति।
गुजरातराज्ये उत्सवे देवीपूजासहितं सायङ्काले गरबानृत्यं च प्रतिदिनं भवति।
नवरात्रस्य नवदिनेषु सर्वत्र वातावरणं मङ्गलमयं भवति।
दशमीतिथ्यां देवीमूर्तेः विसर्जनं भवति।
अनेन उत्सवेन परस्परसौहार्दं वर्धते।
navarātriḥ iti viṣaye saṃskṛtabhāṣāyāṃ laghunibandhaḥ।
navarātri-utsave devyāḥ durgāyāḥ navarūpāṇāṃ pūjā bhavati।
devyāḥ etāni nava rūpāṇi 'navadurgāḥ' iti kathyante।
tāni rūpāṇi santi – śailaputrī, brahmacāriṇī, candraghaṇṭā, kūṣmāṇḍā, skandamātā, kātyāyanī, kālarātriḥ, mahāgaurī siddhidātrī ca।
asmin utsave sampūrṇabhārate janāḥ devīṃ sampūrṇabhaktyā sampūjayanti।
bhāratasya keṣucit bhāgeṣu utsavasya nāma 'durgāpūjā' iti asti।
baṅgālapradeśe ayaṃ mahotsavaḥ sarveṣu mahotsaveṣu pradhānatamaḥ bhavati।
gujarātarājye utsave devīpūjāsahitaṃ sāyaṅkāle garabānṛtyaṃ ca pratidinaṃ bhavati।
navarātrasya navadineṣu sarvatra vātāvaraṇaṃ maṅgalamayaṃ bhavati।
daśamītithyāṃ devīmūrteḥ visarjanaṃ bhavati।
anena utsavena parasparasauhārdaṃ vardhate।
Nine forms of Goddess Durga are worshiped during the festival of Navratri.
These nine forms of the Goddess are called 'Navadurga'.
Those forms are Shailputri, Brahmacharini, Chandraghanta, Kushmanda, Skandamata, Katyayani, Kalaratri, Mahagauri and Siddhidatri.
In this festival, people all over India worship the Goddess with full devotion.
In some parts of India this festival is called 'Durga Puja'.
This festival is the most important among all the festivals of Bengal.
In the state of Gujarat, during this festival, along with puja of Goddess Durga, Garba dance takes place in the evening.
There is an auspicious atmosphere everywhere during the nine days of Navratri.
The idol of the Goddess is immersed on the tenth day.
This festival increases mutual harmony.
नवरात्रि के त्योहार के दौरान देवी दुर्गा के नौ रूपों की पूजा की जाती है।
देवी के इन नौ रूपों को 'नवदुर्गा' कहा जाता है।
वे रूप हैं शैलपुत्री, ब्रह्मचारिणी, चंद्रघंटा, कुष्मांडा, स्कंदमाता, कात्यायनी, कालरात्रि, महागौरी और सिद्धिदात्री।
इस त्यौहार में पूरे भारत में लोग पूरी श्रद्धा के साथ देवी की पूजा करते हैं।
भारत के कुछ हिस्सों में इस त्योहार को 'दुर्गा पूजा' कहा जाता है।
यह त्यौहार बंगाल के सभी त्यौहारों में सबसे महत्वपूर्ण है।
गुजरात राज्य में, त्योहारों में देवी पूजा के साथ हर दिन शाम को गरबा नृत्य होता है।
नवरात्रि के नौ दिनों में सर्वत्र
मंगलमय वातावरण रहता है।
दसवें दिन देवी की मूर्ति का विसर्जन किया जाता है।
इस त्यौहार से आपसी सौहार्द बढ़ता है।
Other Interesting Sections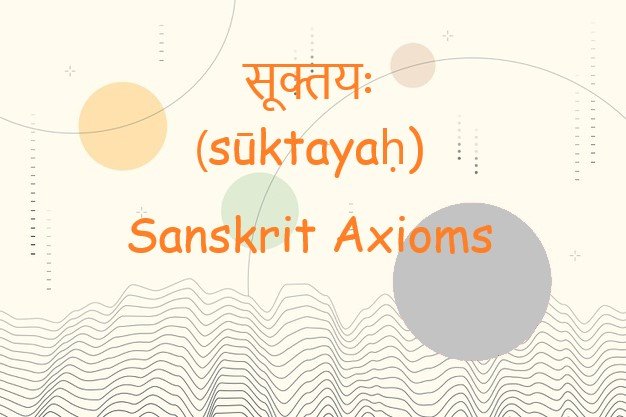 Learn about Sanskrit Axioms which is a statement or proposition which is regarded as being established, accepted, or self-evidently true.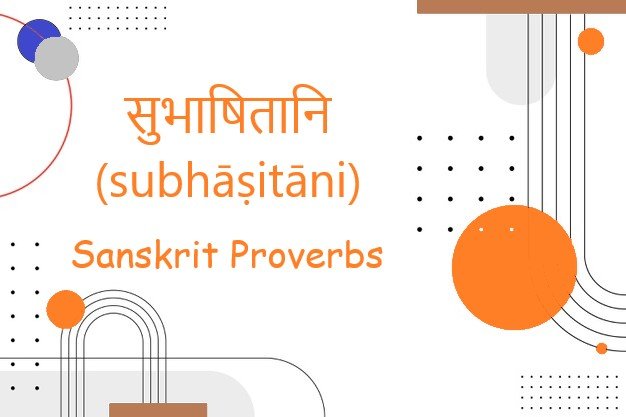 Learn about Sanskrit Proverbs which are a short, well-known saying, stating a general truth or piece of advice.
Learn about Shloka or shlokas in Sanskrit which consists of four padas of 8 syllables each, or of two half-verses of 16 syllables each.