Short Sanskrit Essay on India
प्रदूषणम् इति विषये संस्कृतभाषायां लघुनिबन्धः।
अधुना विश्वे सर्वे मानवाः सर्वे जन्तवः अपि प्रदूषणेन पीडिताः सन्ति।
अधुना निर्मलवायुः, शुद्धजलं, स्वास्थ्यवर्धकभोजनं च इति सर्वाणि दुर्लभानि सन्ति।
वायुप्रदूषणस्य कारणात्, श्वासरोगाः, नेत्ररोगाः, त्वचारोगाः च वर्धन्ते।
औद्योगिकयुगे वायुप्रदूषणस्य अतिवर्धनं भवति।
वृक्षाणां कर्तनस्य कारणात् अपि वायुप्रदूषणं वर्धते।
नदीतीरे वस्त्रक्षालनस्य पात्रक्षालनस्य च कारणात् जलप्रदूषणं भवति।
अनेन उदररोगाः उद्भवन्ति।
ध्वनिप्रदूषणस्य कारणात् श्रवणरोगाः भवन्ति।
अस्याः प्रदूषणसमस्यायाः उपायेषु पादपारोपणं नदीजलस्य निर्मलीकरणं इत्यादयः सन्ति।
प्रदूषणसमस्यायाः निवारणं सम्पूर्णसमाजस्य दायित्वम् अस्ति।
pradūṣaṇam iti viṣaye saṃskṛtabhāṣāyāṃ laghunibandhaḥ।
adhunā viśve sarve mānavāḥ sarve jantavaḥ api pradūṣaṇena pīḍitāḥ santi।
adhunā nirmalavāyuḥ, śuddhajalaṃ, svāsthyavardhakabhojanaṃ ca iti sarvāṇi durlabhāni santi।
vāyupradūṣaṇasya kāraṇāt, śvāsarogāḥ, netrarogāḥ, tvacārogāḥ ca vardhante।
audyogikayuge vāyupradūṣaṇasya ativardhanaṃ bhavati।
vṛkṣāṇāṃ kartanasya kāraṇāt api vāyupradūṣaṇaṃ vardhate।
nadītīre vastrakṣālanasya pātrakṣālanasya ca kāraṇāt jalapradūṣaṇaṃ bhavati।
anena udararogāḥ udbhavanti।
dhvanipradūṣaṇasya kāraṇāt śravaṇarogāḥ bhavanti।
asyāḥ pradūṣaṇasamasyāyāḥ upāyeṣu pādapāropaṇaṃ nadījalasya nirmalīkaraṇaṃ ityādayaḥ santi।
pradūṣaṇasamasyāyāḥ nivāraṇaṃ sampūrṇasamājasya dāyitvam asti।
All humans and living beings in this world are troubled by the issue of pollution.
Unpolluted air, clean water and healthy food have become a rarity now.
Diseases of breathing and the lungs, the eyes and the skin arise due to air pollution.
Air pollution has especially risen due to the industrial revolution.
Deforestation has led to an increase in air pollution.
Washing clothes and utensils on the riverbank causes water pollution.
This causes diseases of the digestive system.
Problems of hearing arise due to noise pollution.
The solutions to the problem of pollution include tree plantation and cleaning of rivers.
It is the responsibility of society as a whole to resolve the issue of pollution.
प्रदूषण पर संस्कृत में लघुनिबंध।
इस संसार में सभी मनुष्य और जीव-जंतु प्रदूषण की समस्या से पीडित हैं।
निर्मल हवा, शुद्ध पानी और स्वस्थ भोजन अब दुर्लभ हो गए हैं।
वायु प्रदूषण के कारण श्वास के, आँखों के तथा त्वचा के रोग बढ़ते हैं।
औद्योगिक युग में वायु प्रदूषण बहुत बढ़ा है।
वृक्षों की कटाई के कारण भी वायुप्रदूषण बढ़ा है।
नदी किनारे कपड़े और बर्तन धोने से जल प्रदूषण होता है।
इससे उदररोग होते हैं।
ध्वनि प्रदूषण के कारण सुनने की समस्याएँ उत्पन्न होती हैं।
प्रदूषण की समस्या के समाधान वनीकरण, नदियों की स्वच्छता, आदि हैं।
प्रदूषण की समस्या का समाधान करना संपूर्ण समाज का कर्तव्य है।
Other Interesting Sections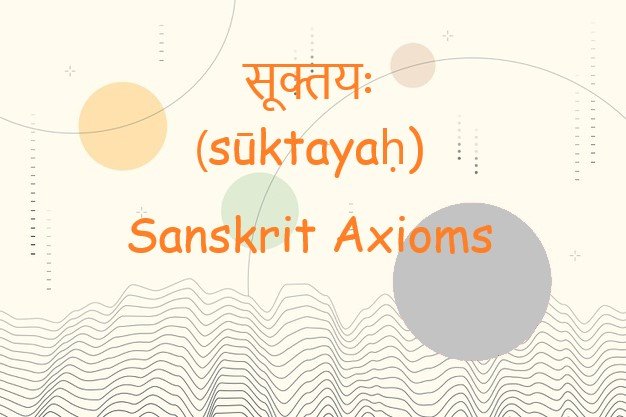 Learn about Sanskrit Axioms which is a statement or proposition which is regarded as being established, accepted, or self-evidently true.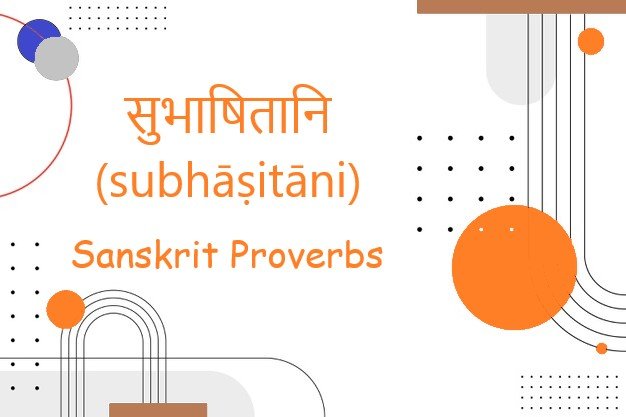 Learn about Sanskrit Proverbs which are a short, well-known saying, stating a general truth or piece of advice.
Learn about Shloka or shlokas in Sanskrit which consists of four padas of 8 syllables each, or of two half-verses of 16 syllables each.