Sanskrit Essay on Student Life
Video of Sanskrit Essay on Student Life
विद्यार्थि-जीवनम् इति विषये संस्कृतभाषायां निबन्धः।
मनुष्यजीवने विद्यार्थि-जीवनस्य महत्त्वपूर्णं स्थानं भवति।
विद्यार्थि-जीवनं अभ्यासस्य प्रशिक्षणस्य च समयः भवति।
विद्यार्जनेन सह क्रीडा अपि महत्त्वपूर्णा अस्ति।
विद्यार्थि-जीवने अनुशासनम् आवश्यकम्।
तेन सह सुसङ्गतिः अपि हितकरी।
अस्मिन् काले दायित्वस्य काऽपि चिन्ता न भवति।
केवलम् अभ्यासे एकाग्रता भवेत्।
विद्यार्थिजीवने सुसंस्काराः अपि ग्राह्याः।
अस्मिन् काले मनसः, शरीरस्य बुद्ध्याः च विकासः भवति।
विद्यार्थिजीवनम् अस्माकं भविष्यजीवनस्य आधारः अस्ति।
vidyārthi-jīvanam iti viṣaye saṃskṛtabhāṣāyāṃ nibandhaḥ।
manuṣyajīvane vidyārthi-jīvanasya mahattvapūrṇaṃ sthānaṃ bhavati।
vidyārthi-jīvanaṃ abhyāsasya praśikṣaṇasya ca samayaḥ bhavati।
vidyārjanena saha krīḍā api mahattvapūrṇā asti।
vidyārthi-jīvane anuśāsanam āvaśyakam।
tena saha susaṅgatiḥ api hitakarī।
asmin kāle dāyitvasya kā'pi cintā na bhavati।
kevalam abhyāse ekāgratā bhavet।
vidyārthijīvane susaṃskārāḥ api grāhyāḥ।
asmin kāle manasaḥ, śarīrasya buddhyāḥ ca vikāsaḥ bhavati।
vidyārthijīvanam asmākaṃ bhaviṣyajīvanasya ādhāraḥ asti।
Short Essay On Student Life
The student life is an important part of the life of humans.
The life of a student is a time for learning and education.
Sports are also equally important as studying.
Discipline is necessary in the life of a student.
Along with that, good company is also advantageous.
There are no worries about the responsibilities in this stage of life.
A student only needs to focus on studying at this time.
Good values must also be inculcated at this age.
At this time, overall development of the mind, body and intelligence occur.
Student life is the support for our life in the future.
विद्यार्थी जीवन पर निबंध।
मनुष्य के जीवन में विद्यार्थी जीवन का महत्वपूर्ण स्थान है।
विद्यार्थी जीवन पढ़ाई और प्रशिक्षण का समय है।
पढ़ाई के साथ खेल-कूद भी महत्वपूर्ण है।
विद्यार्थी जीवन में अनुशासन आवश्यक है।
उसके साथ अच्छी संगति भी लाभदायक होती है।
इस काल में ज़िम्मेदारियों की कोई चिंता नहीं होती है ।
केवल पढ़ाई पर ध्यान देना चाहिये।
विद्यार्थी जीवन में अच्छे मूल्य भी ग्रहण करने चाहिए।
इस काल में मन, शरीर और बुद्धि का सर्वांगीण विकास होता है।
विद्यार्थी जीवन हमारे भविष्य के जीवन का आधार होता है।
Other Interesting Sections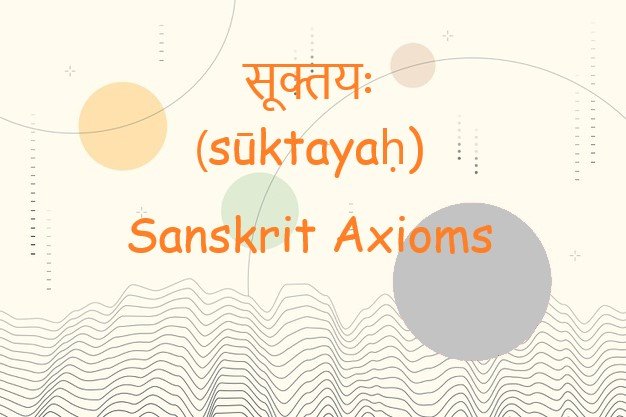 Learn about Sanskrit Axioms which is a statement or proposition which is regarded as being established, accepted, or self-evidently true.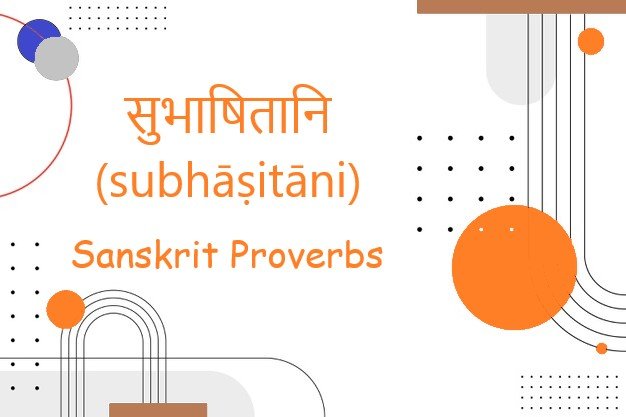 Learn about Sanskrit Proverbs which are a short, well-known saying, stating a general truth or piece of advice.
Learn about Shloka or shlokas in Sanskrit which consists of four padas of 8 syllables each, or of two half-verses of 16 syllables each.