Sanskrit Essay on Vijayadashami
Video of Essay on Vijayadashami in Sanskrit - 10 Lines
विजयादशमी इति विषये संस्कृतभाषायां निबन्धः।
अश्विनमासस्य शुक्लपक्षस्य दशमी 'विजयादशमी' इति नाम्ना प्रसिद्धा।
नवरात्रि-उत्सवस्य समाप्तिदिनः एषः।
अस्मिन् दिने श्रीरामः रावणं पराजितवान्।
अतः, रावणस्य प्रतिकृतेः दहनं भवति।
सर्वत्र रामलीलाप्रदर्शनम् अपि भवति।
अस्मिन् दिने देवी दुर्गा महिषासुरम् अमारयत्।
पाण्डवाः शमीवृक्षे स्थापितानि शस्त्राणि आदाय कौरवैः सह युद्धम् अकुर्वन्।
अतः अस्मिन् दिने शमीपत्राणां विशेषं महत्त्वम् अस्ति।
अस्मिन् दिने शस्त्राणां वाहनानां च पूजनं भवति।
अस्मिन् उत्सवे सर्वेषां जनानाम् उत्साहः आनन्दः च वर्धेते।
vijayādaśamī iti viṣaye saṃskṛtabhāṣāyāṃ nibandhaḥ।
aśvinamāsasya śuklapakṣasya daśamī 'vijayādaśamī' iti nāmnā prasiddhā।
navarātri-utsavasya samāptidinaḥ eṣaḥ।
asmin dine śrīrāmaḥ rāvaṇaṃ parājitavān।
ataḥ, rāvaṇasya pratikṛteḥ dahanaṃ bhavati।
sarvatra rāmalīlāpradarśanam api bhavati।
asmin dine devī durgā mahiṣāsuram amārayat।
pāṇḍavāḥ śamīvṛkṣe sthāpitāni śastrāṇi ādāya kauravaiḥ saha yuddham akurvan।
ataḥ asmin dine śamīpatrāṇāṃ viśeṣaṃ mahattvam asti।
asmin dine śastrāṇāṃ vāhanānāṃ ca pūjanaṃ bhavati।
asmin utsave sarveṣāṃ janānām utsāhaḥ ānandaḥ ca vardhete।
Essay On Vijayadashami - 10 Lines
The tenth day of Shukla Paksha of Ashwin month is known as 'Vijayadashami'.
This is the concluding day of Navratri festival.
On this day, Shri Rama defeated Ravana.
Hence the replica of Ravana is burnt.
Ramlila is also staged at many places.
On this day Goddess Durga killed Mahishasura.
Pandavas picked up the weapons kept in the Shami tree and fought with the Kauravas.
Therefore, Shami leaves have special significance on this day.
Weapons and vehicles are worshiped on this day.
This festival increases the enthusiasm and happiness of all the people.
विजयादशमी या दशहरा पर निबंध - १० पंक्तियाँ।
आश्विन मास के शुक्ल पक्ष की दशमी तिथि को 'विजयादशमी' के नाम से जाना जाता है।
यह नवरात्रि उत्सव का समापन दिवस है।
इस दिन श्रीराम ने रावण को पराजित किया था।
इसलिए रावण की प्रतिकृति को जलाया जाता है।
जगह-जगह रामलीला का मंचन भी होता है।
इस दिन देवी दुर्गा ने महिषासुर का वध किया था।
पांडवों ने शमी वृक्ष में रखे हथियार उठाए और कौरवों से युद्ध किया था।
इसलिए इस दिन शमी के पत्तों का विशेष महत्व होता है।
इस दिन शस्त्रों और वाहनों की पूजा की जाती है।
यह त्यौहार सभी लोगों के उत्साह और आनंद को बढ़ाता है।
Other Interesting Sections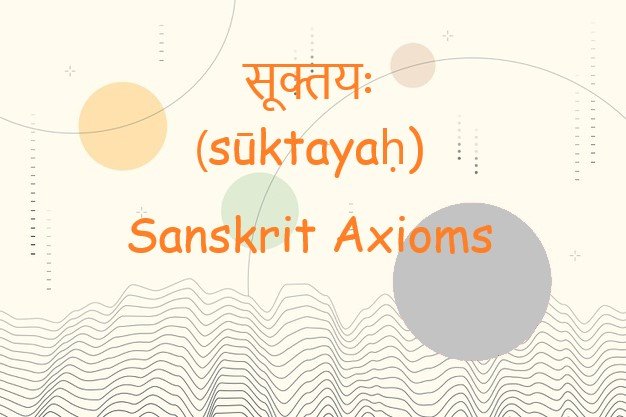 Learn about Sanskrit Axioms which is a statement or proposition which is regarded as being established, accepted, or self-evidently true.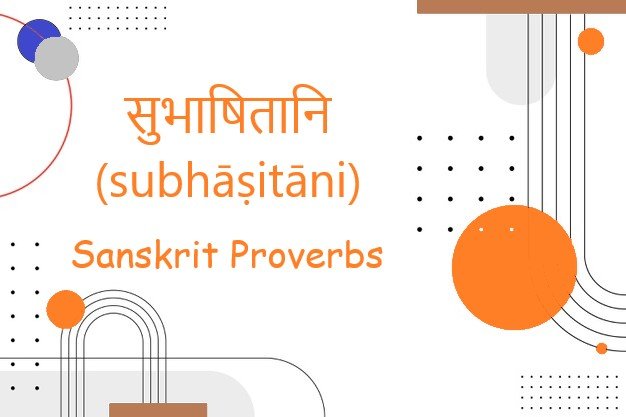 Learn about Sanskrit Proverbs which are a short, well-known saying, stating a general truth or piece of advice.
Learn about Shloka or shlokas in Sanskrit which consists of four padas of 8 syllables each, or of two half-verses of 16 syllables each.