Picture Description of a Zoo
These are some related topics that you might be interested in once you are done reading this post on 'Picture Description of a Zoo'
जन्तुशालायाः​ चित्रवर्णनम्
इदं जन्तुशालायाः चित्रम्। जन्तुशालायाः प्रवेशद्वारं विशालम् अस्ति। जन्तुशालां पुरतः एकः मार्गः अस्ति। मार्गे एकः पयोहिमविक्रेता अस्ति। मार्गे एकः अन्यः आपणः अपि अस्ति। जन्तुशालायां सर्वत्र पशवः सन्ति।
पशून् द्रष्टुं बहवः जनाः जन्तुशालाम् आगताः। जन्तुशालामध्ये एकः जलाकरः अस्ति। जन्तुशालायां हरितौ वृक्षौ स्तः। तयोः मध्ये वानराः कूर्दन्ति। जन्तुशालायाम् एकः विशालः गजः अस्ति। तत्र पिञ्जरे एकः व्याघ्रः अस्ति। अन्यपिञ्जरे सिंहौ गर्जतः।
तान् जनाः उत्साहेन पश्यन्ति। जन्तुशालायां द्वौ चित्रोष्ट्रौ स्तः। तौ वृक्षयोः पत्राणि खादतः। जन्तुशालायाः सरोवरे एकः नक्रः वसति। जन्तुशालायाम् उष्ट्रः अपि अस्ति। तत्र द्वौ चित्ररासभौ अपि वसतः। जन्तुशालायां मृगाः अपि सन्ति। ते तृणं खादन्ति।
जन्तुशालायां जनाः बालकाः च पशून् दृष्ट्वा आनन्दन्ति।
jantuśālāyāḥ​ citravarṇanam
idaṃ jantuśālāyāḥ citram। jantuśālāyāḥ praveśadvāraṃ viśālam asti। jantuśālāṃ purataḥ ekaḥ mārgaḥ asti। mārge ekaḥ payohimavikretā asti। mārge ekaḥ anyaḥ āpaṇaḥ api asti। jantuśālāyāṃ sarvatra paśavaḥ santi।
paśūn draṣṭuṃ bahavaḥ janāḥ jantuśālām āgatāḥ। jantuśālāmadhye ekaḥ jalākaraḥ asti। jantuśālāyāṃ haritau vṛkṣau staḥ। tayoḥ madhye vānarāḥ kūrdanti। jantuśālāyām ekaḥ viśālaḥ gajaḥ asti। tatra piñjare ekaḥ vyāghraḥ asti। anyapiñjare siṃhau garjataḥ।
tān janāḥ utsāhena paśyanti। jantuśālāyāṃ dvau citroṣṭrau staḥ। tau vṛkṣayoḥ patrāṇi khādataḥ। jantuśālāyāḥ sarovare ekaḥ nakraḥ vasati। jantuśālāyām uṣṭraḥ api asti। tatra dvau citrarāsabhau api vasataḥ। jantuśālāyāṃ mṛgāḥ api santi। te tṛṇaṃ khādanti।
jantuśālāyāṃ janāḥ bālakāḥ ca paśūn dṛṣṭvā ānandanti।
Picture Description of a Zoo
This a picture of a zoo. The entrance to the zoo is big. There is a road in front. An ice-cream vendor is there on the road. Another shop is there on the road. The zoo is full of animals.
Many people have come to visit the zoo. There is a fountain and there are many green trees in the zoo. The monkeys are jumping on the trees. There is a big elephant. A tiger is there in the cage. Lions are roaring in another cage.
People are watching them with excitement. Two giraffes are there in the zoo. They are eating leaves from the trees. The pond in the zoo has a crocodile. There is a camel in the zoo. Two zebras are also there in the zoo. There are deer in the zoo. They are eating grass.
The people and children are happy watching the animals in the zoo.
यह चिड़ियाघर का चित्र है। चिड़ियाघर का प्रवेशद्वार बड़ा है। चिड़ियाघर के सामने एक मार्ग है। मार्ग पर आईस्क्रीम का विक्रेत है। मार्ग पर एक दूसरी दुकान भी है। चिड़ियाघर में सर्वत्र पशु हैं।
चिड़ियघर में पशुओं को देखने के लिए बहुत लोग आए हैं। चिड़ियाघर में एक पानी का फव्वारा है। चिड़ियाघर में हरे-भरे पेड़ हैं। पेड़ों पर बंदर कूद रहे हैं। चिड़ियाघर में एक बड़ा हाथी है। वहाँ पिंजरे में एक बाघ है। दूसरे पिंजरे में सिंह गर्जना कर रहे हैं।
लोग उनको उत्साह से देख रहे हैं। चिड़ियाघर में दो जिराफ़ हैं। वे वृक्ष के पत्तें खा रहे हैं। चिड़ियाघर के सरोवर में मगरमच्छ है। चिड़ियाघर में ऊँट भी है। वहाँ दो झेब्रा भी हैं। चिड़ियाघर में हिरन हैं। वे घास खा रहे हैं।
चिड़ियाघर में पशुओं को देखकर लोग और बच्चें खुश हैं।
Other Interesting Sections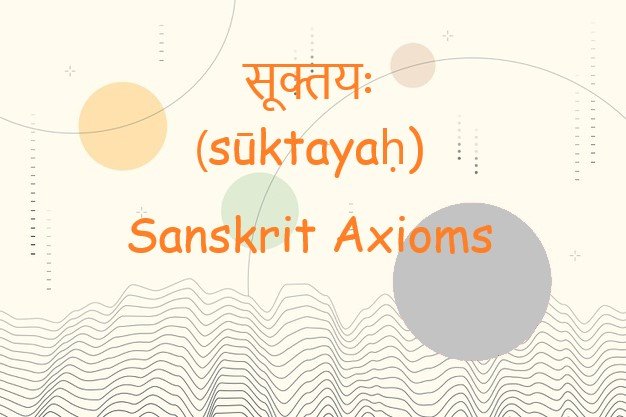 Learn about Sanskrit Axioms which is a statement or proposition which is regarded as being established, accepted, or self-evidently true.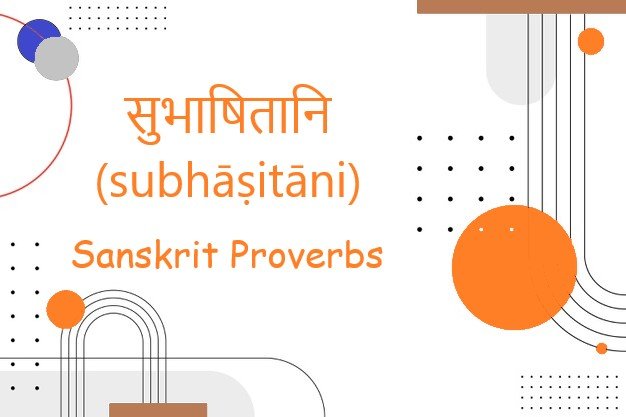 Learn about Sanskrit Proverbs which are a short, well-known saying, stating a general truth or piece of advice.
Learn about Shloka or shlokas in Sanskrit which consists of four padas of 8 syllables each, or of two half-verses of 16 syllables each.