Short Picture Description on Morning in a Village
ग्रामे प्रातःकालस्य लघुचित्रवर्णनम्
अस्मिन् चित्रे प्रातःकालः भवति। आकाशे सूर्यः उदेति। अस्मिन् चित्रे एकः ग्रामः अस्ति। ग्रामस्य कृषकः क्षेत्रे कार्यं करोति। क्षेत्रे कर्षयानम् अस्ति। तेन कृषकः क्षेत्रं कर्षति। गृहस्य समीपे मेषाः तृणं चरन्ति। दूरे एका धेनुः अस्ति। सा वृक्षस्य अधः चरति। चित्रे पर्वताः अपि सन्ति। आकाशे खगाः च उड्डयन्ते। इदं चित्रं रम्यम् अस्ति।
grāme prātaḥkālasya laghucitravarṇanam
asmin citre prātaḥkālaḥ bhavati। ākāśe sūryaḥ udeti। asmin citre ekaḥ grāmaḥ asti। grāmasya kṛṣakaḥ kṣetre kāryaṃ karoti। kṣetre karṣayānam asti। tena kṛṣakaḥ kṣetraṃ karṣati। gṛhasya samīpe meṣāḥ tṛṇaṃ caranti। dūre ekā dhenuḥ asti। sā vṛkṣasya adhaḥ carati। citre parvatāḥ api santi। ākāśe khagāḥ ca uḍḍayante। idaṃ citraṃ ramyam asti।
Short Picture Description of Morning in a Village
In this picture, it is morning time. The Sun is rising in the sky. There is a village in this picture. A farmer from the village is working in the fields. There is a tractor in the field. The farmer ploughs the field using it. Near the house, some sheep are grazing grass. There is a cow at some distance. It is grazing under a tree. Mountains are also there in the picture. Birds also fly in the sky. This picture is pleasant.
गाँव में सुबह का लघु चित्र वर्णन
इस चित्र में सुबह का समय है। सूरज आसमान में उग रहा है। इस तस्वीर में एक गाँव है। गाँव का एक किसान खेतों में काम कर रहा है। खेत में एक ट्रैक्टर है। किसान इससे खेत की जुताई करता है। घर के पास कुछ भेड़ें घास चर रही हैं। कुछ दूरी पर एक गाय है। वह एक पेड़ के नीचे चर रही है। चित्र में पहाड़ भी हैं। पक्षी भी आकाश में उड़ रहे हैं। यह चित्र रम्य है।
Other Interesting Sections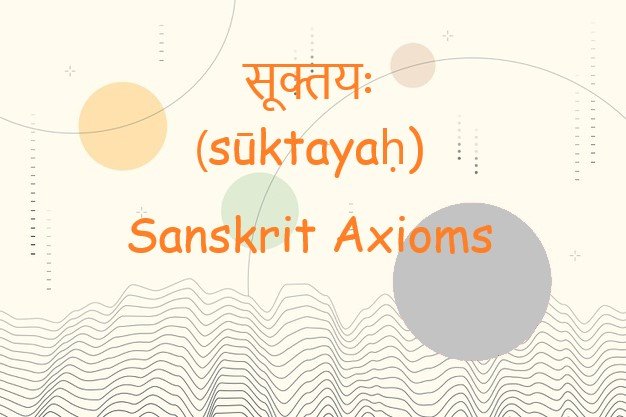 Learn about Sanskrit Axioms which is a statement or proposition which is regarded as being established, accepted, or self-evidently true.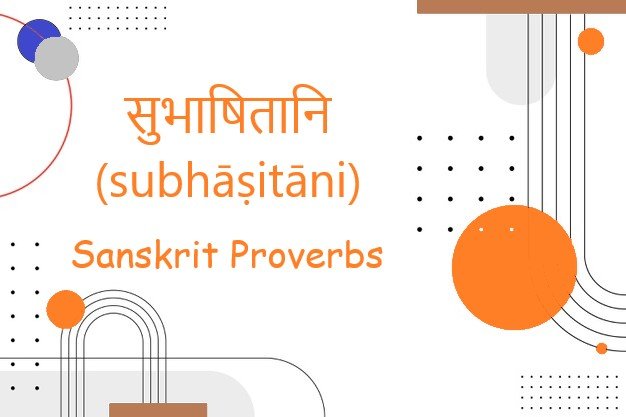 Learn about Sanskrit Proverbs which are a short, well-known saying, stating a general truth or piece of advice.
Learn about Shloka or shlokas in Sanskrit which consists of four padas of 8 syllables each, or of two half-verses of 16 syllables each.