Short Picture Description on Library
These are some related topics that you might be interested in once you are done reading this post on 'Short Picture Description on Library.'
This post is an Essay on Library in Sanskrit with transliteration, translation in English and Hindi which one can read to learn and write basic Sanskrit sentences. 
पुस्तकालयस्य लघुचित्रवर्णनम्।
अस्मिन् चित्रे पुस्तकालयः अस्ति। पुस्तकालयस्य भित्तौ एका घटिका अस्ति। घटिकायां समयः त्रिवादनम् अस्ति। नैकेषु विभागेषु विविधानि पुस्तकानि सन्ति। यथा – विज्ञानस्य पुस्तकानि, संस्कृतस्य स्तकानि, आदीनि। पुस्तकालये केचन बालकाः पुस्तकानि पठन्ति। एका बालिका पुस्तकं गृहे पठितुं नयति। द्वौ प्रौढौ अपि तत्र पुस्तकानि पठतः। चित्रे एका पुस्तकाध्यक्षा अपि अस्ति। तस्याः उत्पीठिकायां एकः सङ्गणकः अस्ति। अस्मिन् चित्रे सर्वे उत्साहपूर्णाः सन्ति।
pustakālayasya laghucitravarṇanam।
asmin citre pustakālayaḥ asti। pustakālayasya bhittau ekā ghaṭikā asti। ghaṭikāyāṃ samayaḥ trivādanam asti। naikeṣu vibhāgeṣu vividhāni pustakāni santi। yathā – vijñānasya pustakāni, saṃskṛtasya stakāni, ādīni। pustakālaye kecana bālakāḥ pustakāni paṭhanti। ekā bālikā pustakaṃ gṛhe paṭhituṃ nayati। dvau prauḍhau api tatra pustakāni paṭhataḥ। citre ekā pustakādhyakṣā api asti। tasyāḥ utpīṭhikāyāṃ ekaḥ saṅgaṇakaḥ asti। asmin citre sarve utsāhapūrṇāḥ santi।
Short Picture Description on Library
There is a library in this picture. There is a clock on the wall of the library. The clock shows the time as 3 o' clock. There are different types of books in the many sections. Such as the books for Science, Sanskrit, etc. Some children are reading books in the library. A girl is taking a book to read at home. Two adults are also reading books there. There is a librarian too in the picture. There is a computer on her desk. Everybody is full of enthusiasm in this picture.
पुस्तकालय का लघु चित्र वर्णन
इस चित्र में एक पुस्तकालय है। पुस्तकालय की दीवार पर एक घड़ी है। घड़ी 3 बजे का समय दिखा रही है। अनेक विभागों में विभिन्न प्रकार की पुस्तकें हैं। जैसे विज्ञान, संस्कृत आदि की पुस्तकें। कुछ बच्चे पुस्तकालय में किताबें पढ़ रहे हैं। एक लड़की घर पर पढ़ने के लिए किताब ले जा रही है। दो जन भी वहां किताबें पढ़ रहे हैं। चित्र में एक लाइब्रेरियन भी है। उसकी मेज पर एक कंप्यूटर है। इस चित्र में हर कोई उत्साह से भरा हुआ है।
Other Interesting Sections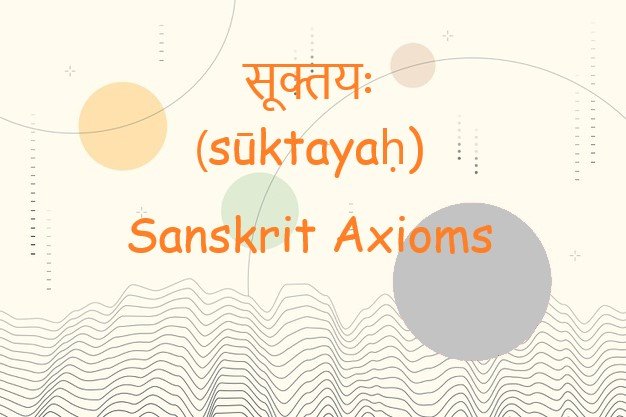 Learn about Sanskrit Axioms which is a statement or proposition which is regarded as being established, accepted, or self-evidently true.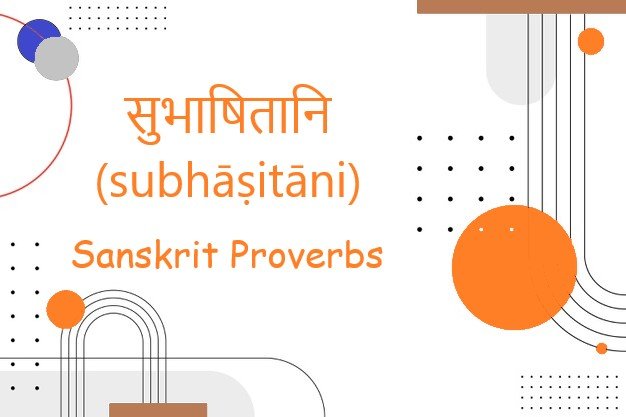 Learn about Sanskrit Proverbs which are a short, well-known saying, stating a general truth or piece of advice.
Learn about Shloka or shlokas in Sanskrit which consists of four padas of 8 syllables each, or of two half-verses of 16 syllables each.