Essay on Library in Sanskrit
यत्र विविधपुस्तकानि सन्ति, तत् स्थानं "पुस्तकालयः" इति कथ्यते। विद्यालयेषु पुस्तकालयाः महत्त्वपूर्णाः भवन्ति। शिक्षकाः छात्राः च पुस्तकालयान् उपयोजयन्ति।
सार्वजनिकपुस्तकालयान् सर्वे जनाः उपयोजयन्ति। अत्र, सर्वे जनाः इष्टपुस्तकानि पठितुम् आगच्छन्ति। वयं पुस्तकालयेभ्यः गृहेषु पठितुं पुस्तकानि आनेतुं शक्नुमः। वयं पुस्तकालयेषु एव उपविश्य पुस्तकानि पठितुम् अपि शक्नुमः।
पुस्तकालयेषु भिन्नभिन्नपुस्तकानि सन्ति। यथा- विज्ञानविषये, गणितविषये, कथानां पुस्तकानि कादम्बर्यः, ज्ञानोत्पादिकाः, आदिपुस्तकानि। पुस्तकालयानां कारणेन सर्वेषां ज्ञानं वर्धते। शिक्षायाः प्रचाराय पुस्तकालयाः बहुमहत्तवपूर्णाः सन्ति।
yatra vividhapustakāni santi, tat sthānaṃ "pustakālayaḥ" iti kathyate। vidyālayeṣu pustakālayāḥ mahattvapūrṇāḥ bhavanti। śikṣakāḥ chātrāḥ ca pustakālayān upayojayanti।
sārvajanikapustakālayān sarve janāḥ upayojayanti। atra, sarve janāḥ iṣṭapustakāni paṭhitum āgacchanti। vayaṃ pustakālayebhyaḥ gṛheṣu paṭhituṃ pustakāni ānetuṃ śaknumaḥ। vayaṃ pustakālayeṣu eva upaviśya pustakāni paṭhitum api śaknumaḥ।
pustakālayeṣu bhinnabhinnapustakāni santi। yathā- vijñānaviṣaye, gaṇitaviṣaye, kathānāṃ pustakāni kādambaryaḥ, jñānotpādikāḥ, ādipustakāni। pustakālayānāṃ kāraṇena sarveṣāṃ jñānaṃ vardhate। śikṣāyāḥ pracārāya pustakālayāḥ bahumahattavapūrṇāḥ santi।
The place where different kinds of books are available is known as a library. In school, libraries are quite important. The teachers and students both make use of these libraries.
Public libraries are used by everybody. Here people come to read their desired books. We can also borrow books from libraries which we can read at home. We can also sit in the library and read the books there itself.
Libraries have different kinds of books e.g. books of science, mathematics, story books, novels, encyclopaedias etc. We gain knowledge because of libraries. Libraries play an important role in education.
जहाँ विविधप्रार की पुस्तकें  होती हैं, उस स्थान को पुस्तकालय कहते है। विद्यालयों में पुस्तकालय महत्तवपूर्ण होते हैं। शिक्षक और छात्र पुस्तकालयों का उपयोग करते हैं।
सार्वजनिक पुस्तकालयों का सारे लोग उपयोग करते है। यहाँ सारे लोग अपने इच्छित किताबों को पढ़ने आते हैं। हम पुस्तकालयों से घर मे पढ़ने के लिए पुस्तक लेके जा सकते हैं।हम पुस्तकालयों में बैठकर भी पुस्तकें पढ़ सकते हैं।
पुस्तकालयों में भिन्न-भिन्न प्रकार की पुस्तकें होती हैं। जैसे विज्ञान,गणित विषय की पुस्तकें,  कथा की पुस्तकें, कादंबरी, एनसाइक्लोपीडिया इत्यादि। पुस्तकालयों की वजह से सबका ज्ञान बढ़ता है शिक्षा के प्रचार के लिए पुस्तकालय बहुत महत्वपूर्ण हैं।
Other Interesting Sections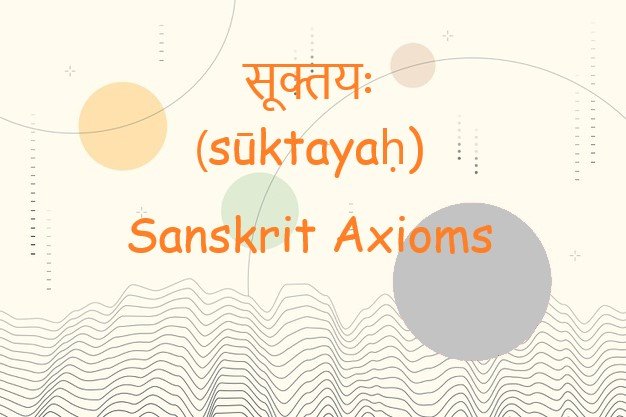 Learn about Sanskrit Axioms which is a statement or proposition which is regarded as being established, accepted, or self-evidently true.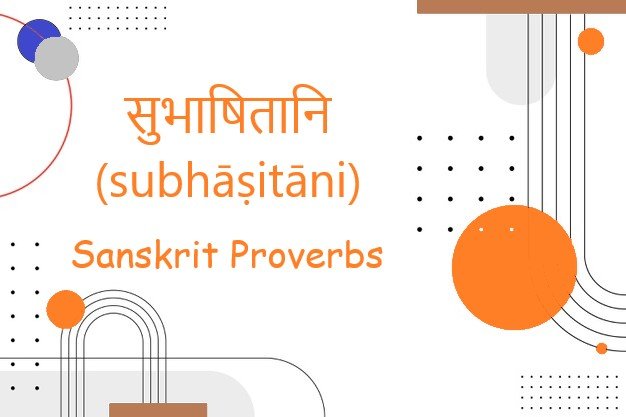 Learn about Sanskrit Proverbs which are a short, well-known saying, stating a general truth or piece of advice.
Learn about Shloka or shlokas in Sanskrit which consists of four padas of 8 syllables each, or of two half-verses of 16 syllables each.