Short Picture Description of Diwali in Sanskrit
अस्मिन् चित्रे "दीपावलिः" इति उत्सवः प्रचलति। गृहस्य सर्वे जनाः उत्साहपूर्णाः सन्ति। एकः बालः स्फोटकं स्फोटयति। एका अन्या बाला अपि तदेव करोति। तस्याः समीपे एका बाला रङ्गावलिं निर्माति। तत्रैव एका महिला अन्यमहिलायै मिष्टान्नखाद्यानि यच्छति। अन्यत्र एकः युवकः तस्य मित्रं "शुभदीपावलिः" इति अभिनन्दति। उत्सवस्य कारणात् गृहम् अपि सज्जितम् अस्ति। सज्जायां तोरणं तथा च आकाशदीपाः सन्ति। गृहात् बहिः अनेकदीपाः प्रज्वलिताः। आकाशः स्फोटकानां कारणात् सुन्दरः दृश्यते। सर्वे उत्सवसमये आनन्दन्ति।
dīpāvaleḥ laghucitravarṇanam
asmin citre "dīpāvaliḥ" iti utsavaḥ pracalati। gṛhasya sarve janāḥ utsāhapūrṇāḥ santi। ekaḥ bālaḥ sphoṭakaṃ sphoṭayati। ekā anyā bālā api tadeva karoti। tasyāḥ samīpe ekā bālā raṅgāvaliṃ nirmāti। tatraiva ekā mahilā anyamahilāyai miṣṭānnakhādyāni yacchati। anyatra ekaḥ yuvakaḥ tasya mitraṃ "śubhadīpāvaliḥ" iti abhinandati। utsavasya kāraṇāt gṛham api sajjitam asti। sajjāyāṃ toraṇaṃ tathā ca ākāśadīpāḥ santi। gṛhāt bahiḥ anekadīpāḥ prajvalitāḥ। ākāśaḥ sphoṭakānāṃ kāraṇāt sundaraḥ dṛśyate। sarve utsavasamaye ānandanti।
Short Picture Description of Diwali
This is a picture of Diwali. All of the family members are full of enthusiasm. A boy is bursting firecrackers. A girl is doing the same thing too. Nearby, a girl is creating a "rangoli". A lady is offering sweets to another lady. Elsewhere, a boy is wishing "Happy Diwali" to his friend. The house is decorated for the festival. The house's decorations include flower garlands on the doors and sky lanterns. Many diyas are lit outside the house. The sky is looking beautiful because of the fireworks. Everybody is happy during the festival.
दिवाली का लघु चित्र वर्णन
यह दीपावलि उत्सव का चित्र है। घर के सारे लोग उत्साहपूर्ण हैं। एक लड़का पटाखे जला रहा है। एक लड़की भी वही कर रही है। वहाँ ही एक और लड़की रंगोली निकाल रही है। एक महिला दूसरी महिला को मिष्टान्न दे रही है। दूसरी जगह एक युवक उसके मित्र को "शुभदीपावलि" ऐसी बधाई दे रहा है। उत्सव की वजह से घर सजाया गया है। घर की सजावट में तोरण और आकाशदीप का उपयोग किया गया है। घर के बाहर अनेक दीप जलाएँ ग​ए हैं। आकाश पटाखों की वजह से सुंदर दिखाई दे रहा है। उत्सव समय में सभी लोग आनंदित हैं।
Other Interesting Sections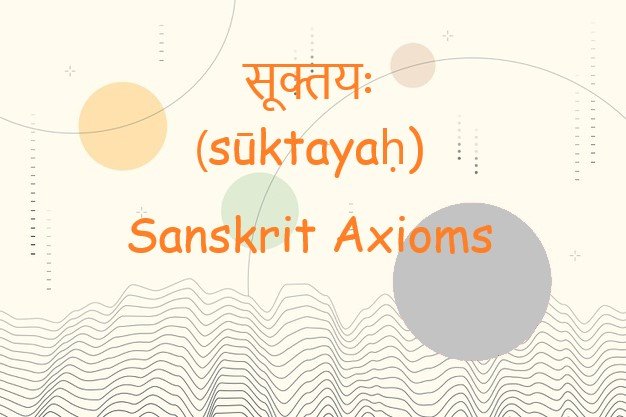 Learn about Sanskrit Axioms which is a statement or proposition which is regarded as being established, accepted, or self-evidently true.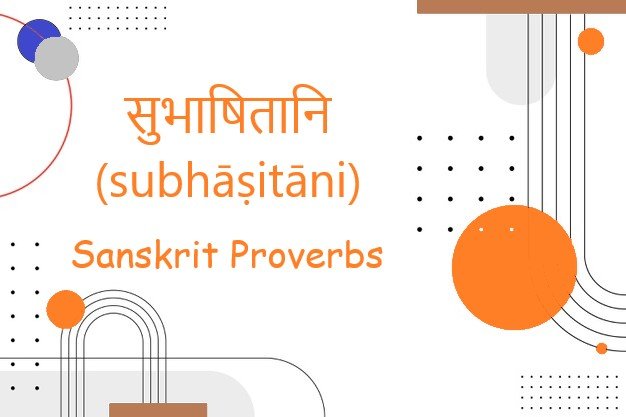 Learn about Sanskrit Proverbs which are a short, well-known saying, stating a general truth or piece of advice.
Learn about Shloka or shlokas in Sanskrit which consists of four padas of 8 syllables each, or of two half-verses of 16 syllables each.