Essay on Diwali in Sanskrit
मम प्रियः उत्सवः दीपावलिः।
भारते विविधाः उत्सवाः प्रचलन्ति। 'दीपावलिः' इति मम प्रियः उत्सवः। दीपोत्सवः मह्यम् अतीव रोचते।
एषः धार्मिकोत्सवः अस्ति। अस्य उत्सवस्य भारतीयसंस्कृत्याम् अतीव महत्त्वपूर्णस्थानम् अस्ति। सामान्यतः, उत्सवः एकस्य दिनस्य वर्तते। परम्, एतस्मिन् बहवः दिनाः सन्ति। एषः उत्सवः, अश्विने कार्तिके च भवति। एतस्मिन् उत्सवे जनाः प्रथमदिवसे गोवत्सं सम्पूजयन्ति। धनत्रयोदश्यां सायङ्काले कुबेरपूजनम् आचरन्ति।
सर्वे विविधान् दृष्टिसुखदान् स्फोटकान् स्फोटयन्ति। निशीयसमये, सर्वत्र दीपाः प्रज्वलिताः। नयनमनोहरं दृश्यं खलु एतत्। नरकचतुर्दश्यां जनाः अभ्यङ्गपूर्वकं स्नानं कृत्वा श्रीकृष्णं पूजयन्ति। अमावस्यायां सायङ्काले लक्ष्मीपूजनं भवति। यमद्वितीयायां भगिनी बन्धुं नीराजयति। प्रतिपदि पत्नी पतिं नीराजयति। अस्मिन् दिवसे जनाः मिष्टान्नभोजनस्य आनन्दम् अनुभवन्ति।
एतेन उत्सवेन परस्परसौहार्दं वर्धते। अतीव आनन्ददायकः उत्साहकरः च एषः उत्सवः।
mama priyaḥ utsavaḥ dīpāvaliḥ।
bhārate vividhāḥ utsavāḥ pracalanti। 'dīpāvaliḥ' iti mama priyaḥ utsavaḥ। dīpotsavaḥ mahyam atīva rocate।
eṣaḥ dhārmikotsavaḥ asti। asya utsavasya bhāratīyasaṃskṛtyām atīva mahattvapūrṇasthānam asti। sāmānyataḥ, utsavaḥ ekasya dinasya vartate। param, etasmin bahavaḥ dināḥ santi। eṣaḥ utsavaḥ, aśvine kārtike ca bhavati। etasmin utsave janāḥ prathamadivase govatsaṃ sampūjayanti। dhanatrodaśāyāṃ sāyaṅkāle kuberapūjanam ācaranti।
sarve vividhān dṛṣṭisukhadān sphoṭakān sphoṭayanti। niśīyasamaye, sarvatra dīpāḥ prajvalitāḥ। nayanamanoharaṃ dṛśyaṃ khalu etat। narakacaturdaśyāṃ janāḥ abhyaṅgapūrvakaṃ snānaṃ kṛtvā śrīkṛṣṇaṃ pūjayanti। amāvasyāyāṃ sāyaṅkāle lakṣmīpūjanaṃ bhavati। yamadvitīyāyāṃ bhaginī bandhuṃ nīrājayati। pratipadi patnī patiṃ nīrājayati। asmin divase janāḥ miṣṭānnabhojanasya ānandam anubhavanti।
etena utsavena parasparasauhārdaṃ vardhate। atīva ānandadāyakaḥ utsāhakaraḥ ca eṣaḥ utsavaḥ।
Various festivals are celebrated in India. Diwali is my favourite festival. I like this festival very much.
This is a religious festival. This festival has a very important place in Indian culture. Normally, a festival lasts for one day. However, this festival lasts for many days. It is celebrated in the months Ashwina and Kartika. On the first day of this festival, people do puja of a cow's calf. On the evening of Dhanatrayodashi, people worship Lord Kubera.
Various kinds of crackers are burst. In the evening, many lamps are lit. This is a very pleasant scene. On the day of Narakachaturdashi, after doing Abhyangasnana, people worship Lord Shrikrishna. On the evening of the new moon day, people worship the Goddess Lakshmi. On the day of Yamadvitiya, a sister performs the aarti of her brother. On the day of Pratipada, the wife performs aarti of her husband. On these days, people enjoy eating sweets.
The spirit of brotherhood increases during this festival. This festival is full of happiness and enthusiasm.
भारत में विविध उत्सव प्रचलित हैं। दीपावलि यह मेरा प्रिय उत्सव है। दीपोत्सव मुझे बहुत पसंद है।
यह एक धार्मिक उत्सव है। इस उत्सव का भारतीय संस्कृति में महत्त्वपूर्ण स्थान है। उत्सव साधारणतया एक दिन का होता है, परंतु इस उत्सव के बहुत दिन होते हैं। यह उत्सव अश्विन और कार्तिक महिनों में आता है। इस उत्सव में लोग पहले दिन गाय के बछड़े की पूजा करते हैं। धनत्रयोदशी के दिन शाम को कुबेरपूजन किया जाता है।
सभी लोग विविध प्रकार के पटाखें फोड़ते हैं। रात्री के समय दीप जलायें जाते हैं। यह दृश्य नेत्रसुखद होता है। नरकचतुर्दशी के दिन लोग अभ्यंग स्नान करके भगवान श्रीकृष्ण की पूजा करते हैं। अमावस्या के दिन शाम को लक्ष्मीपूजन करते हैं। यमद्वितीया के दिन बहन भाई की आरती उतारती है। प्रतिपदा के दिन पत्नी पति की आरती उतारती है। इस उत्सव में लोग स्वादिष्ट व्यंजन खाने का आनंद लेते हैं।
इस उत्सव से एक दूसरे में अपनापन बढ़ता है। यह उत्सव अतिशय आनंददायक और उत्साहवर्धक है।
Other Interesting Sections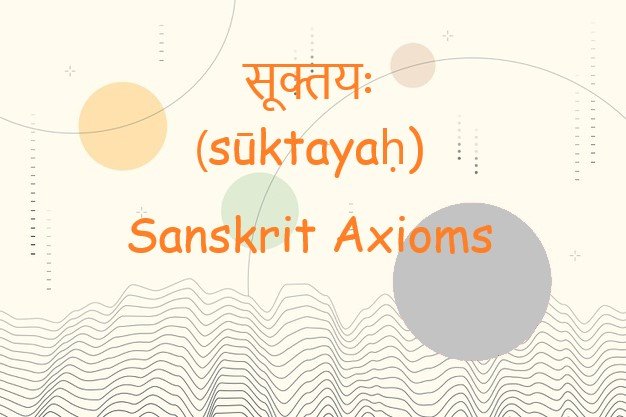 Learn about Sanskrit Axioms which is a statement or proposition which is regarded as being established, accepted, or self-evidently true.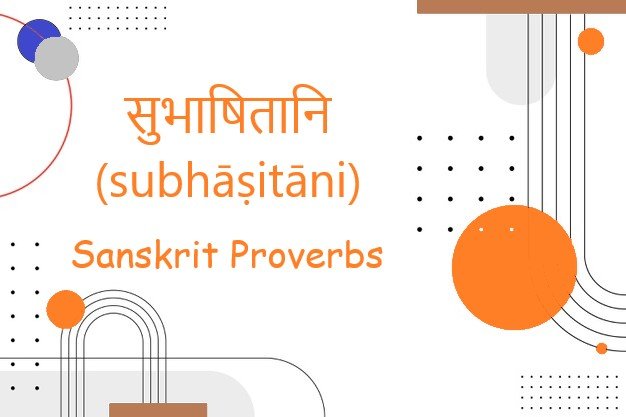 Learn about Sanskrit Proverbs which are a short, well-known saying, stating a general truth or piece of advice.
Learn about Shloka or shlokas in Sanskrit which consists of four padas of 8 syllables each, or of two half-verses of 16 syllables each.