Essay on Importance of Indian Festivals in Sanskrit
भारतीय-उत्सवानां महत्त्वम्।
भारतम् उत्सवप्रियं राष्ट्रम्। उत्सवानां विविधता एतस्य देशस्य वैभवम्। प्रत्येकस्य राज्यस्य विशेषाः उत्सवाः सन्ति।
उत्सवानाम् अपि प्रकाराः। बहवः उत्सवाः धार्मिकाः, यथा – दीपावलिः, विजयादशमी आदयः। केचन उत्सवाः कृषिसम्बन्धिताः, यथा – होलिकोत्सवः। राष्ट्रीय-उत्सवाः अपि सन्ति, यथा स्वातन्त्र्यदिनं, गणतन्त्रदिनम् आद्युत्सवाः।
उत्सवानां भारते बहु महत्त्वम्। उत्सवाः परिवारसम्मेलनस्य अवसराः। उत्सवेषु बालकेभ्यः अवकाशाः अपि भवन्ति, ये तेषाम् आनन्दस्य कारणानि।
उत्सवाः मिष्टान्नस्य अपि अवसराः। सर्वे जनाः इष्टं व्यञ्जनं सन्तोषेण खादन्ति। बहुभ्यः परिवारेभ्यः उत्सवाः नूतनवस्त्राणि क्रेतुं समयः।
उत्सवानां धार्मिकविषये संस्कृतिविषये अपि महत्त्वम् अस्ति। जनाः उत्सवेषु स्वधर्मस्य समीपं गच्छन्ति। ते स्वधर्मस्य विषये नूतनं ज्ञानं शिक्षन्ते। बहुभ्यः जनेभ्यः उत्सवाः संस्कृतेः प्रतीकानि सन्ति।
उत्सवाः मूलेषु आनन्दस्य माध्यमानि। तैः विना जीवनम् अपूर्णम् एव।
bhāratīya-utsavānāṃ mahattvam।
bhāratam utsavapriyaṃ rāṣṭram। utsavānāṃ vividhatā etasya deśasya vaibhavam। pratyekasya rājyasya viśeṣāḥ utsavāḥ santi।
utsavānām api prakārāḥ। bahavaḥ utsavāḥ dhārmikāḥ, yathā – dīpāvaliḥ, vijayādaśamī ādayaḥ। kecana utsavāḥ kṛṣisambandhitāḥ, yathā – holikotsavaḥ। rāṣṭrīya-utsavāḥ api santi, yathā svātantryadinaṃ, gaṇatantradinam ādyutsavāḥ।
utsavānāṃ bhārate bahu mahattvam। utsavāḥ parivārasammelanasya avasarāḥ। utsaveṣu bālakebhyaḥ avakāśāḥ api bhavanti, ye teṣām ānandasya kāraṇāni।
utsavāḥ miṣṭānnasya api avasarāḥ। sarve janāḥ iṣṭaṃ vyañjanaṃ santoṣeṇa khādanti। bahubhyaḥ parivārebhyaḥ utsavāḥ nūtanavastrāṇi kretuṃ samayaḥ।
utsavānāṃ dhārmikaviṣaye saṃskṛtiviṣaye api mahattvam asti। janāḥ utsaveṣu svadharmasya samīpaṃ gacchanti। te svadharmasya viṣaye nūtanaṃ jñānaṃ śikṣante। bahubhyaḥ janebhyaḥ utsavāḥ saṃskṛteḥ pratīkāni santi।
utsavāḥ mūleṣu ānandasya mādhyamāni। taiḥ vinā jīvanam apūrṇam eva।
Essay on Importance of Indian Festivals
India is a festival-loving country. The diversity of festivals is the speciality of this country. Each state has its own special festivities.
Festivals can also be of types. Many festivals are religious in nature, like Diwali, Dussehra, etc. Some festivals are related to agriculture, like Holi. There are national festivals as well, such as Independence Day and Republic Day.
Festivals hold great importance in India. Festivals are occasions for families to meet with each other. Children have holidays during festivals, so they are also happy.
Festivals are also times for sweets. Everybody eats their favourite food with satisfaction. Many families also buy new clothes during festivals.
Festivals are also important for religion and culture. People come closer to their religions in festivals. They learn new information about their religion. Festivals are symbols of culture for many people.
At their roots, festivals are mediums for spreading happiness. Life is incomplete without them.
भारतीय उत्सवों का महत्व पर निबंध
भारत एक उत्सव-प्रिय देश है। उत्सवों की विविधता इस देश की विशेषता है। प्रत्येक राज्य के अपने विशेष उत्सव होते हैं।
उत्सवों के भी प्रकार हो सकते हैं। अनेक उत्सव धार्मिक होते हैं, जैसे दीवाली, दशहरा आदि। कुछ उत्सव कृषि से संबंधित होते हैं, जैसे होली। स्वतंत्रता दिवस और गणतंत्र दिवस जैसे राष्ट्रीय उत्सव भी होते हैं।
भारत में उत्सवों का बहुत महत्व है। उत्सव परिवार के लोगों को एक-दूसरे से मिलने का अवसर देते हैं। उत्सवों के समय बच्चों की छुट्टियाँ होती हैं, इसलिए वे भी खुश रहते हैं।
उत्सव मिठाई खाने के भी समय होते हैं। सब अपना मनपसंद खाना मजे से खाते हैं। बहुत परिवार उत्सवों के समय नए कपड़े भी खरीदते हैं।
उत्सव धर्म और संस्कृति के लिए भी महत्वपूर्ण हैं। उत्सवों में लोग अपने धर्म के समीप आते हैं। वे अपने धर्म के बारे में नई जानकारी सीखते हैं। उत्सव अनेक लोगों के लिए संस्कृति के प्रतीक हैं।
मूल से उत्सव खुशियाँ फैलाने का माध्यम होते हैं। इनके बिना जीवन अपूर्ण है।
Other Interesting Sections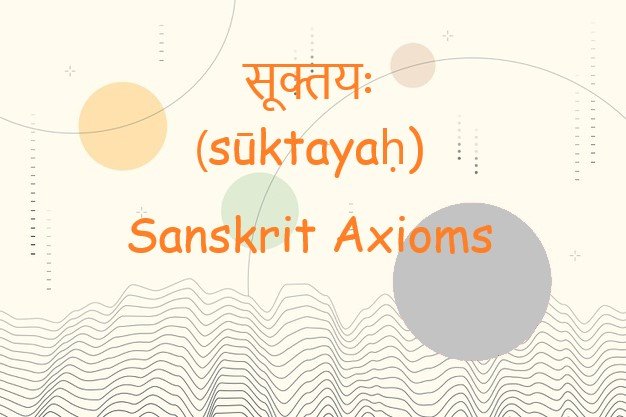 Learn about Sanskrit Axioms which is a statement or proposition which is regarded as being established, accepted, or self-evidently true.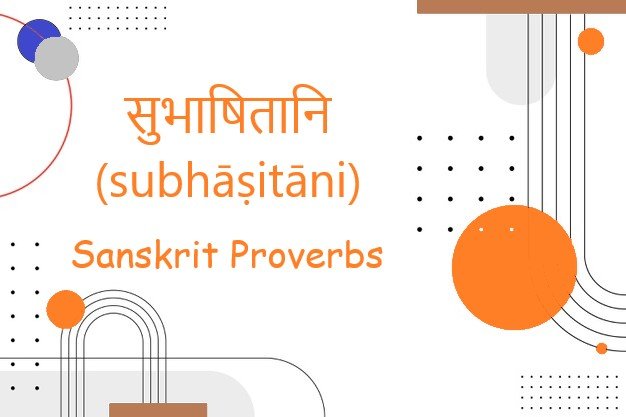 Learn about Sanskrit Proverbs which are a short, well-known saying, stating a general truth or piece of advice.
Learn about Shloka or shlokas in Sanskrit which consists of four padas of 8 syllables each, or of two half-verses of 16 syllables each.