Short Picture Description on Ganeshotsav
These are some related topics that you might be interested in once you are done reading this post of 'Short Picture Description on Ganeshotsav'.
गणेशोत्सवस्य लघुचित्रवर्णनम्।
अस्मिन् चित्रे गणेशोत्सवः प्रचलति। गृहे श्रीगणेशपूजा भवति। तत्र श्रीगणेशस्य सुन्दरमूर्तिः विराजते। मूर्त्याः उपरि तोरणम् अपि अस्ति। श्रीगणेशस्य समीपे नैवेद्यं वर्तते। तस्य चरणयोः समीपे दीपाः प्रज्वलन्ति। सम्पूर्णं कुटुंबं श्रीगणेशं नमति। माता पूजासामग्रीं धारयति। पिता पुत्रः च देवं प्रार्थयेते। पुत्री उपविश्य श्रीगणेशं प्रार्थयते। चित्रे वातावरणं मङ्गलमयम् अस्ति।
gaṇeśotsavasya laghucitravarṇanam।
asmin citre gaṇeśotsavaḥ pracalati। gṛhe śrīgaṇeśapūjā bhavati। tatra śrīgaṇeśasya sundaramūrtiḥ virājate। mūrtyāḥ upari toraṇam api asti। śrīgaṇeśasya samīpe naivedyaṃ vartate। tasya caraṇayoḥ samīpe dīpāḥ prajvalanti। sampūrṇaṃ kuṭuṃbaṃ śrīgaṇeśaṃ namati। mātā pūjāsāmagrīṃ dhārayati। pitā putraḥ ca devaṃ prārthayete। putrī upaviśya śrīgaṇeśaṃ prārthayate। citre vātāvaraṇaṃ maṅgalamayam asti।
Short Picture Description on Ganeshotsav
The Ganeshotsav (Festival of Shree Ganesh) is going on in the picture. The Puja (worship ritual) of Shree Ganesh is being done. There is a beautiful idol of Shree Ganesh in the home. A Torana (string of leaves and flowers as decoration for auspicious occasions) is also hung above the idol. Ritual food offerings (Naivedya) are also kept near Shree Ganesha. Lamps are also burning near Shree Ganesha's feet. The whole family is worshipping Shree Ganesha. The mother is holding the materials to the Puja. The father and the son are praying to the god. The daughter is sitting down in prayer. This picture is full of auspiciousness.
गणेशोत्सव पर लघु चित्र वर्णन।
चित्र में गणेशोत्सव मनाया जा रहा है। घर में श्रीगणेश की पूजा की जा रही है। वहाँ श्रीगणेश की सुंदर मूर्ति है। मूर्ति के ऊपर तोरण लगाया गया है। श्रीगणेश के पास नैवेद्य रखा है। श्रीगणेश के चरणों के पास दीप भी जल रहे हैं। पूरा परिवार श्रीगणेश को नमन कर रहा है। माता के हाथ में पूजा की सामग्री है। पिता और पुत्र देव से प्रार्थना कर रहे हैं। पुत्री बैठकर प्रार्थना कर रही है। यह चित्र मङ्गलमय है।
Other Interesting Sections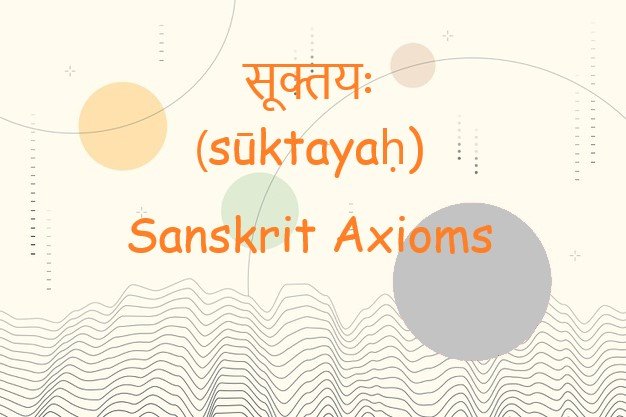 Learn about Sanskrit Axioms which is a statement or proposition which is regarded as being established, accepted, or self-evidently true.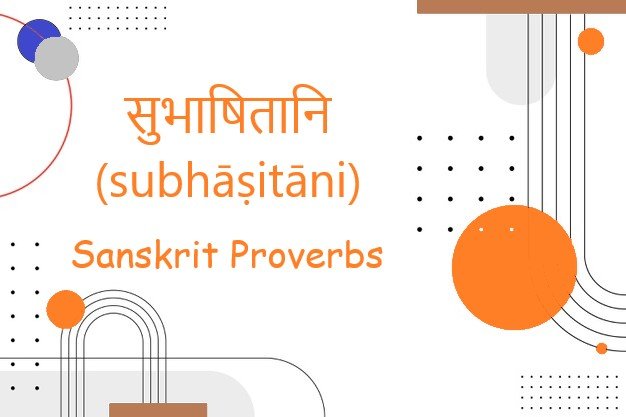 Learn about Sanskrit Proverbs which are a short, well-known saying, stating a general truth or piece of advice.
Learn about Shloka or shlokas in Sanskrit which consists of four padas of 8 syllables each, or of two half-verses of 16 syllables each.