Essay on Ganeshotsav in Sanskrit
These are some related topics that you might be interested in once you are done reading this post on Essay on Ganeshotsav in Sanskrit.
गणेशोत्सवः इति विषये संस्कृते निबन्धः।
भारतस्य बहुषु उत्सवेषु सम्पूर्णभारते लोकप्रियः उत्सवः गणेशोत्सवः अस्ति।
अस्य आरम्भः भाद्रपदमासस्य चतुर्थतिथ्यां भवति। उत्सवस्य अन्तः अनन्तचतुर्दशीदिने भवति। एतस्य उत्सवस्य द्वे स्वरूपे। एकं यत् जनाः तेषां परिवारेण सह गृहे गणेशमूर्तिं प्रतिष्ठापयन्ति। अन्यम् उत्सवस्य सार्वजनिकं रूपम्। द्वयोः अपि स्वरूपयोः जनाः सुन्दरगणेशमूर्तीः आनयन्ति।
भारते बहवः जनाः गृहेषु गणेशमूर्तीः आनयन्ति। केषुचन गृहेषु भगवान् गणेशः अध्यर्धदिनेभ्यः तिष्ठति। अन्येषु सः पञ्चभ्यः अथवा सप्तभ्यः दिनेभ्यः वसति। बहुषु गृहेषु सः दशदिनेभ्यः अपि निवसति। सर्वे जनाः आनन्देन देवस्य गणेशस्य स्वागतं कुर्वन्ति।
भारते सार्वजनिकगणेशोत्सवस्य प्रारम्भः टिळकमहोदयस्य प्रयत्नैः अभवत्। अधुनापि नैकासु सदनिकासु सार्वजनिकगणेशोत्सवः प्रचलति। अत्र सर्वे जनाः मिलित्वा गणेशं नमन्ति। बहूनां कार्यक्रमाणाम् आयोजनम् अपि भवति। बालकाः कलास्पर्धासु भागं गृह्णन्ति। ते नृत्यन्ति गायन्ति च​। कदाचित् प्रौढाः अपि भागं गृहीत्वा आनन्दन्ति।
यदा गणेशमूर्तेः विसर्जनस्य समयः आगच्छति, तदा गणेशमूर्तेः शोभायात्रा प्रतिष्ठते।
गणेशोत्सवः प्रत्येकस्य भारतीयस्य प्रियः अस्ति। श्रीगणेशः सर्वेभ्यः आनन्दस्य सुखस्य प्रतीकम् अस्ति। श्रीगणेशः तस्य उत्सवश्च मम प्रियौ स्तः।
gaṇeśotsavaḥ iti viṣaye saṃskṛte nibandhaḥ।
bhāratasya bahuṣu utsaveṣu sampūrṇabhārate lokapriyaḥ utsavaḥ gaṇeśotsavaḥ asti।
asya ārambhaḥ bhādrapadamāsasya caturthatithyāṃ bhavati। utsavasya antaḥ anantacaturdaśīdine bhavati। etasya utsavasya dve svarūpe। ekaṃ yat janāḥ teṣāṃ parivāreṇa saha gṛhe gaṇeśamūrtiṃ pratiṣṭhāpayanti। anyam utsavasya sārvajanikaṃ rūpam। dvayoḥ api svarūpayoḥ janāḥ sundaragaṇeśamūrtīḥ ānayanti।
bhārate bahavaḥ janāḥ gṛheṣu gaṇeśamūrtīḥ ānayanti। keṣucana gṛheṣu bhagavān gaṇeśaḥ adhyardhadinebhyaḥ tiṣṭhati। anyeṣu saḥ pañcabhyaḥ athavā saptabhyaḥ dinebhyaḥ vasati। bahuṣu gṛheṣu saḥ daśadinebhyaḥ api nivasati। sarve janāḥ ānandena devasya gaṇeśasya svāgataṃ kurvanti।
bhārate sārvajanikagaṇeśotsavasya prārambhaḥ ṭiḻakamahodayasya prayatnaiḥ abhavat। adhunāpi naikāsu sadanikāsu sārvajanikagaṇeśotsavaḥ pracalati। atra sarve janāḥ militvā gaṇeśaṃ namanti। bahūnāṃ kāryakramāṇām āyojanam api bhavati। bālakāḥ kalāspardhāsu bhāgaṃ gṛhṇanti। te nṛtyanti gāyanti ca​। kadācit prauḍhāḥ api bhāgaṃ gṛhītvā ānandanti।
yadā gaṇeśamūrteḥ visarjanasya samayaḥ āgacchati, tadā gaṇeśamūrteḥ śobhāyātrā pratiṣṭhate।
gaṇeśotsavaḥ pratyekasya bhāratīyasya priyaḥ asti। śrīgaṇeśaḥ sarvebhyaḥ ānandasya sukhasya pratīkam asti। śrīgaṇeśaḥ tasya utsavaśca mama priyau staḥ।
The festival of Ganeshotsav is the most popular out of all the Indian festivals.
This festival begins on the 4th day of the Shukla Paksha of Bhadrapada (1st fortnight between the new moon and full moon). The festival ends on the day of Ananta Chaturdashi. There are two forms to this festival. One is that people bring Ganesh idols to their homes and celebrate the festival with their families. The other form is the public version. In both the forms of the festival, people bring beautiful Ganesh idols.
In India, many people bring Ganesh idols to their homes. In some homes, Shri Ganesh stays for one and a half days. In others, he resides for five or seven days. In many homes, he also resides for ten days. All people welcome Shri Ganesh into their homes with happiness.
The public Ganeshotsav festival began because of the efforts of respected Bal Gangadhar Tilak. Even today, the public Ganeshotsav festival is celebrated in many societies. Here, all people come together and pray to Shri Ganesh collectively. Many programs are also organized. Children take part in talent competitions. They dance and sing. Sometimes, adults also participate and enjoy the programs.
When the time comes to submerge the Ganesh idol to send Shri Ganesh back home, a grand procession takes place.
The Ganeshotsav festival is close to each and every Indian's heart. Shri Ganesh is a symbol of happiness and peace for all. Shri Ganesh and his festival are very dear to me.
गणेशोत्सव पर संस्कृत में निबंध।
गणेशोत्सव का उत्सव सभी भारतीय उत्सवों में सबसे लोकप्रिय है।
यह उत्सव शुक्ल पक्ष के चतुर्थी तिथि को शुरू होता है। यह उत्सव अनंत चतुर्दशी के दिन समाप्त होता है। इस पर्व के दो रूप हैं। एक है कि लोग गणेश मूर्तियाँ घरों में लाते हैं और अपने परिवार के साथ उत्सव मनाते हैं। अन्य स्वरूप उत्सव का सार्वजनिक रूप है। उत्सव के दोनों रूपों में लोग श्रीगणेश की सुंदर मूर्तियाँ लाते हैं।
भारत में बहुत से लोग गणेश मूर्तियाँ अपने घरों में लाते हैं। कुछ घरों में श्री गणेश डेढ़ दिन तक रहते हैं। दूसरों में, वे पाँच या सात दिनों तक रहते हैं। अनेक घरों में वे दस दिन के लिए रहते हैं। सभी लोग श्री गणेश का अपने घरों में आनंद से स्वागत करते हैं।
सार्वजनिक गणेशोत्सव की शुरुआत बाल गंगाधर तिलक महोदय के प्रयासों से हुई। आज भी अनेक सदनिकाओं में सार्वजनिक गणेशोत्सव मनाया जाता है। यहाँ सभी लोग श्री गणेश की पूजा करते हैं। अनेक कार्यक्रम भी आयोजित किए जाते हैं। कला स्पर्धाओं में बच्चे भाग लेते हैं। वे नाचते और गाते हैं। कभी-कभी प्रौढ भी भाग लेते हैं और कार्यक्रमों का आनंद लेते हैं।
जब गणेश मूर्तियों के विसर्जन का समय आता है, तब एक भव्य शोभायात्रा निकलती है।
गणेशोत्सव हर भारतीय को प्रिय है। श्री गणेश सभी के लिए सुख और शांति के प्रतीक हैं। श्री गणेश और उनका उत्सव मुझे बहुत प्रिय है।
Other Interesting Sections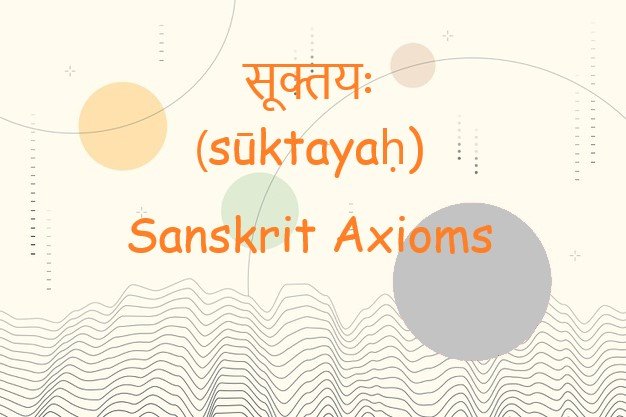 Learn about Sanskrit Axioms which is a statement or proposition which is regarded as being established, accepted, or self-evidently true.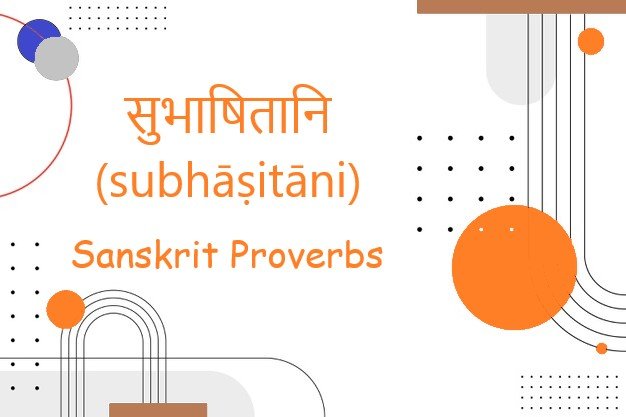 Learn about Sanskrit Proverbs which are a short, well-known saying, stating a general truth or piece of advice.
Learn about Shloka or shlokas in Sanskrit which consists of four padas of 8 syllables each, or of two half-verses of 16 syllables each.