भारतीयानां देवः। ऋग्वेदेऽपि सूर्यस्य वर्णनम् अस्ति। सूर्यः पृथिव्यां सजीवानां जीवनाधारः। सूर्यः प्रकाशं ददाति। सूर्यकिरणैः भूमेः जलस्य वातस्य च शुद्धिः भवतिः। सूर्यस्य उदयेन संसारस्य अन्धकारः नश्यति। सौरशक्तेः उपयोगेन अस्माकं बहूनि कार्याणि सिध्यन्ति। आदित्यः, भास्करः, प्रभाकरः, दिवाकरः इत्यादीनि सूर्यस्य नामानि। भारतीयाः प्रतिदिनं तस्यै नमस्कारान् अर्घ्यं च अर्पयन्ति। सत्यमेव, सूर्यः अस्माकं मित्रम्।
sūryaḥ
bhāratīyānāṃ devaḥ। ṛgvede'pi sūryasya varṇanam asti। sūryaḥ pṛthivyāṃ sajīvānāṃ jīvanādhāraḥ। sūryaḥ prakāśaṃ dadāti। sūryakiraṇaiḥ bhūmeḥ jalasya vātasya ca śuddhiḥ bhavatiḥ। sūryasya udayena saṃsārasya andhakāraḥ naśyati। sauraśakteḥ upayogena asmākaṃ bahūni kāryāṇi sidhyanti। ādityaḥ, bhāskaraḥ, prabhākaraḥ, divākaraḥ ityādīni sūryasya nāmāni। bhāratīyāḥ pratidinaṃ tasyai namaskārān arghyaṃ ca arpayanti। satyameva, sūryaḥ asmākaṃ mitram।
The Sun is a god for Indians. The Sun god is also referred to in the Rigveda. The Sun is a life support for all living beings on the Earth. The Sun gives us light. Due to the sun's rays, air and water on Earth get purified. Sunrise dispels darkness from the world. A lot of our work gets done due to the energy of the Sun. The Sun has many names such as Aditya, Bhaskara, Prabhakara, Diwakara, etc. Indians pray to Sun god daily and give an offering of water. Rightly said, the Sun is our true friend.
सूर्य भारतीय लोगों का देव है। ऋग्वेद में भी सूर्य का वर्णन किया गया है। सूर्य पृथ्वी के सजीव प्राणियों के जीवन का आधार है। सूर्य प्रकाश देता है। सूर्यकिरणों से धरती पर वायु और पानी शुद्ध होता है। सूर्य के उदय से संसार के अंधःकार का नाश होता है। सौरशक्ती के उपयोग से हमारे बहुत कार्य पूर्ण होते है। आदित्य, भास्कर, प्रभाकर, दिवाकर इत्यादि सूर्य के नाम हैं। भारतीय लोग प्रतिदिन सूर्य को नमस्कार करते हैं और अर्घ्य देते है। सत्य कहते हैं, सूर्य हमारा मित्र है।
Other Interesting Sections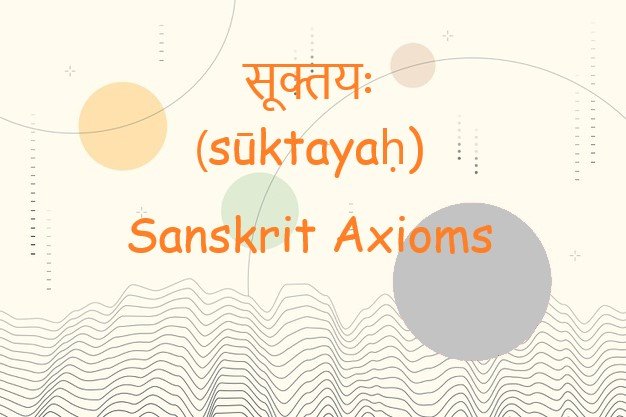 Learn about Sanskrit Axioms which is a statement or proposition which is regarded as being established, accepted, or self-evidently true.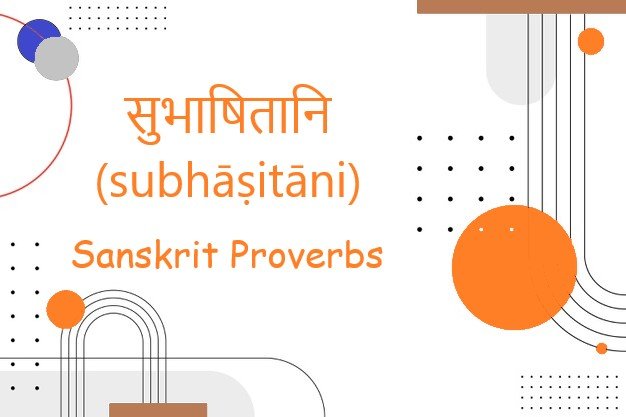 Learn about Sanskrit Proverbs which are a short, well-known saying, stating a general truth or piece of advice.
Learn about Shloka or shlokas in Sanskrit which consists of four padas of 8 syllables each, or of two half-verses of 16 syllables each.