General Axioms in Sanskrit
जननी जन्मभूमिश्च स्वर्गादपि गरीयसी।
Jananī janmabhūmiśca svargādapi garīyasī।
Mother and Motherland are greater than heaven.
माँ और मातृभूमि स्वर्ग से भी श्रेष्ठ है।
We should always strive for freedom.
हम स्वराज्य के लिए ही प्रयत्न करें।
The ornament of a hand is donation.
दान करना ही हाथ का आभूषण है।
न नीतिवृद्धेषु वयः समीक्षते।
Na nītivṛddheṣu vayaḥ samīkṣate।
One should not check the age of a wise person.
नीति को जाननेवाले की आयु नहीं देखी जाती।
न दैवप्रमाणं कार्यसिद्धिः।
Na daivapramāṇaṃ kāryasiddhiḥ।
The work of people who depend on luck do not get their work  accomplished.
भाग्य पर निर्भर रहने वालों के कार्य सिद्ध नहीं होते।
For great people respect is the biggest wealth.
महान लोगों का सबसे बड़ा धन सम्मान ही है।
उत्सवप्रियाः खलु मनुष्याः।
Utsavapriyāḥ khalu manuṣyāḥ।
Humans like to enjoy and celebrate.
मनुष्य उत्सवप्रेमी होता है।
There is no teacher like a mother.
मातासमान दूसरा कोई गुरु नही।
Extreme love sometimes creates suspicion.
अति प्रेम पाप की शंका उत्पन्न करता है।
Extreme respect sometimes creates suspicion.
अति आदर किया जाना शंका उत्पन्न करता है।
Nothing happens without a reason.
कारण के बिना कुछ भी नहीं होता।
Other Interesting Sections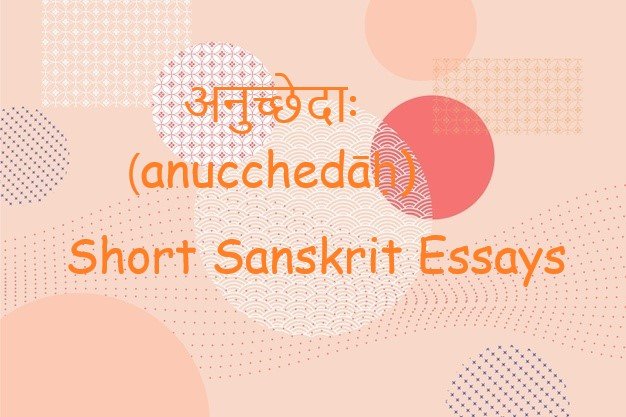 Learn about Sanskrit essays which are a piece of content written from the perception of the writer which are long or short, formal or informal, biography or autobiography etc.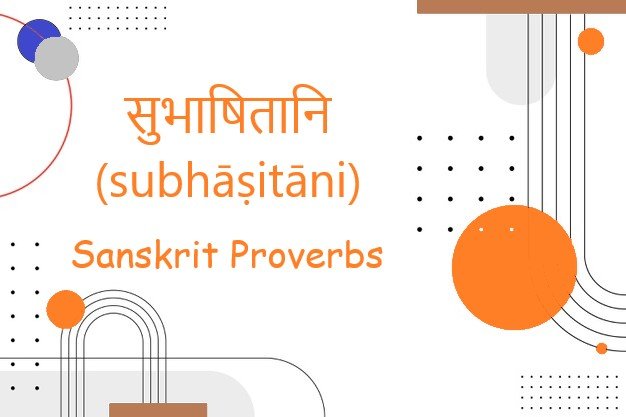 Learn about Sanskrit Proverbs which are a short, well-known saying, stating a general truth or piece of advice.
Learn about Shloka or shlokas in Sanskrit which consists of four padas of 8 syllables each, or of two half-verses of 16 syllables each.