Sanskrit Axioms on Wisdom
शत्रोरपि गुणाः ग्राह्याः।
We can also learn from our enemies.
शत्रु के भी गुण ग्रहण करने चाहिए।
Maunaṃ sarvārthasādhanam।
Sometimes, silence is the solution to problems.
मौन, सर्व कार्य का साधक है।
Being silent is akin to agreeing.
Respect without reason creates suspicion.
बिना कारण के बहुत सम्मान शंका उत्पन्न करता है।
The one who always worries about the future gets ruined.
भविष्य की चिंता करनेवाला नष्ट हो जाता है।
शोकः सर्वं नाशयते नास्ति शोकसमः रिपुः।
śokaḥ sarvaṃ nāśayate nāsti śokasamaḥ ripuḥ।
Sorrow destroys everything. There is no foe like sorrow.
शोक सबकुछ नष्ट कर देता है, शोक के समान कोई दुश्मन नही।
न नित्यं लभते दुःखं न नित्यं लभते सुखम्।
Na nityaṃ labhate duḥkhaṃ na nityaṃ labhate sukham।
Nobody gets happiness or sorrow all the time.
किसी को सदैव दुःख नहीं मिलता या सदैव सुख भी नहीं मिलता।
गतं न शोचन्ति महानुभावाः।
Gataṃ na śocanti mahānubhāvāḥ।
Wise people do not cry over spilled milk.
सज्जन बीते हुए का शोक नहीं करते।
नास्ति बुद्धिमतां शत्रुः।
Nāsti buddhimatāṃ śatruḥ।
Wise people do not have enemies.
बुद्धिमानों का कोई शत्रु नहीं होता।
मन एव मनुष्याणां कारणं बनन्धमोक्षयोः।
Mana eva manuṣyāṇāṃ kāraṇaṃ banandhamokṣayoḥ।
The mind is the reason behind human bondange and moksha.
मन ही मानव के बंधन और मोक्ष का कारण है।
Non-violence is the right way of life.
Other Interesting Sections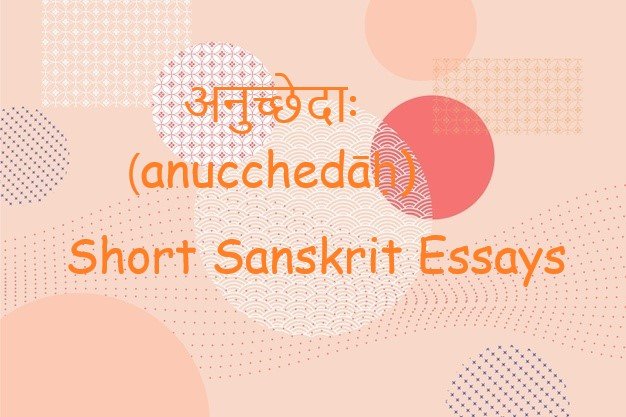 Learn about Sanskrit essays which are a piece of content written from the perception of the writer which are long or short, formal or informal, biography or autobiography etc.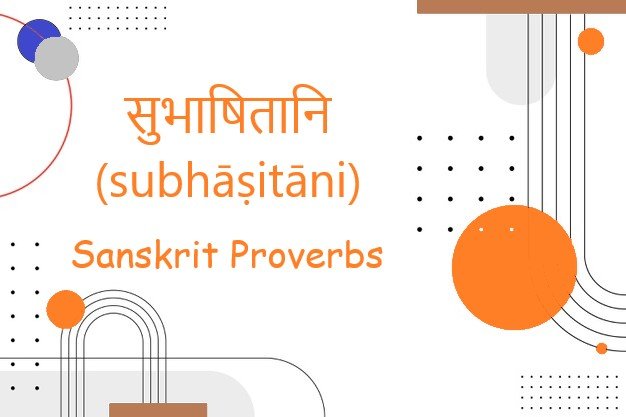 Learn about Sanskrit Proverbs which are a short, well-known saying, stating a general truth or piece of advice.
Learn about Shloka or shlokas in Sanskrit which consists of four padas of 8 syllables each, or of two half-verses of 16 syllables each.