Short Picture Description of Gurukul in Sanskrit
गुरुकुलस्य लघुचित्रवर्णनम्
अस्मिन् चित्रे एकं गुरुकुलमस्ति। गुरुकुलं विशालम् अस्ति। गुरुकुले बहवः वृक्षाः सन्ति। तत्र गिरयः अपि सन्ति। तत्र एका नदी वहति। गुरुकुले कुटीराः सन्ति। तत्र गुरुः शिष्याः च वसन्ति। एकस्मिन् स्थाने गुरुः शिष्यौ पाठयति। गुरुकुले पशवः अपि सन्ति। द्वौ मृगौ स्तः, एकः मृगः तृणं चरति, अन्यः मृगः विश्रामं करोति। एका धेनुः अपि तृणं चरति। एकः शुनकः इतस्ततः भ्रमति। अस्मिन् चित्रे गुरुकुलं शान्तिपूर्णं सुखपूर्णं च अस्ति।
asmin citre ekaṃ gurukulamasti। gurukulaṃ viśālam asti। gurukule bahavaḥ vṛkṣāḥ santi। tatra girayaḥ api santi। tatra ekā nadī vahati। gurukule kuṭīrāḥ santi। tatra guruḥ śiṣyāḥ ca vasanti। ekasmin sthāne guruḥ śiṣyau pāṭhayati। gurukule paśavaḥ api santi। dvau mṛgau staḥ, ekaḥ mṛgaḥ tṛṇaṃ carati, anyaḥ mṛgaḥ viśrāmaṃ karoti। ekā dhenuḥ api tṛṇaṃ carati। ekaḥ śunakaḥ itastataḥ bhramati। asmin citre gurukulaṃ śāntipūrṇaṃ sukhapūrṇaṃ ca asti।
Short Picture Description of Gurukul
This is a picture of a gurukul. It is very large. There are many trees in the gurukul. There are many hills. A river is flowing there. There are many cottages there. The guru and his students live there. At one spot, the guru is teaching two students. There are animals in the gurukul too. Two deer are there, one is grazing and the other is resting. A cow is also grazing. A dog is roaming here and there. In the picture, the gurukul is a very peaceful and pleasant place.
गुरुकुल का लघु चित्र विवरण
यह गुरुकुल का चित्र है। गुरुकुल विशाल है। गुरुकुल में बहुत वृक्ष हैं। वहाँ बहुत पर्वत हैं। एक नदी बह रही है। गुरुकुल में कुटीर हैं। वहाँ गुरु और शिष्य रहते हैं। एक जगह पर गुरु दो शिष्यों को शिक्षा दे रहे हैं। गुरुकुल में पशु भी हैं। दो हरिन हैं, एक घास खा रहा है और दूसरा विश्राम कर रहा है। एक गाय भी घास खा रही है। एक कुत्ता इधर-उधर घूम रहा है। इस चित्र में गुरुकुल शांतिपूर्ण और सुखपूर्ण है।
Other Interesting Sections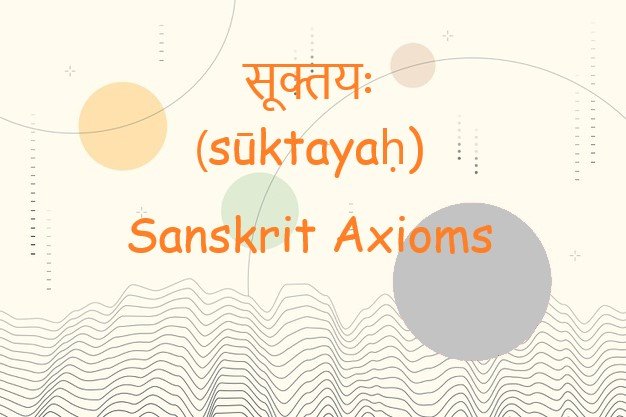 Learn about Sanskrit Axioms which is a statement or proposition which is regarded as being established, accepted, or self-evidently true.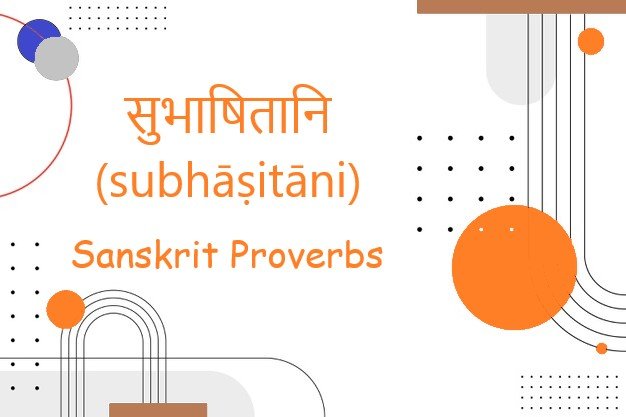 Learn about Sanskrit Proverbs which are a short, well-known saying, stating a general truth or piece of advice.
Learn about Shloka or shlokas in Sanskrit which consists of four padas of 8 syllables each, or of two half-verses of 16 syllables each.