Short Picture Description of Morning in Sanskrit
प्रातःकालस्य लघुचित्रवर्णनम्
अस्मिन् चित्रे प्रातःकालस्य दृश्यम् अस्ति। अधुना सूर्यः उदेति। नीले आकाशे खगाः उड्डयन्ते। चित्रे उन्नताः पर्वताः अपि सन्ति। पर्वतेभ्यः नदी प्रवहति। नद्यां बालकौ स्नानं कुरुतः। नद्याः तीरे एकं मन्दिरं स्थितम्। तत्र एका महिला पूजायै गच्छति। नदीतीरे एका महिला ध्यायति। अन्यत्र द्वे महिले चलतः। तीरे पुष्पाणि अपि विकसन्ति। चित्रं शान्तिपूर्णं प्रसन्नं च अस्ति।
prātaḥkālasya laghucitravarṇanam
asmin citre prātaḥkālasya dṛśyam asti। adhunā sūryaḥ udeti। nīle ākāśe khagāḥ uḍḍayante। citre unnatāḥ parvatāḥ api santi। parvatebhyaḥ nadī pravahati। nadyāṃ bālakau snānaṃ kurutaḥ। nadyāḥ tīre ekaṃ mandiraṃ sthitam। tatra ekā mahilā pūjāyai gacchati। nadītīre ekā mahilā dhyāyati। anyatra dve mahile calataḥ। tīre puṣpāṇi api vikasanti। citraṃ śāntipūrṇaṃ prasannaṃ ca asti।
Short Picture Description - Morning
There is a scene of dawn in this picture. The Sun is rising in the sky. Birds are flying in the blue sky. There are tall mountains in the picture. A river is flowing from the mountains. Two boys are bathing in the river. There is a temple on the banks of the river. A lady is going there for Pooja (worship). Another lady is meditating on the banks of the river. Two women are carrying water with them. Flowers are also blooming on the bank. The picture is serene.
लघु चित्रवर्णन - प्रातःकाल (सुबह)
इस चित्र में प्रातःकाल का दृश्य है। सूरज आसमान में उग रहा है। पक्षी नीले आकाश में उड़ रहे हैं। चित्र में ऊँचे-ऊँचे पहाड़ हैं। पहाड़ों से एक नदी बह रही है। दो लड़के नदी में नहा रहे हैं। नदी के किनारे एक मंदिर है। एक महिला वहां पूजा करने के लिए जा रही है। एक अन्य महिला नदी के किनारे ध्यान कर रही है। दो महिलाएँ पानी लेकर जा रही हैं। किनारे पर फूल भी खिल रहे हैं। चित्र का दृश्य शांतिपूर्ण और प्रसन्न है।
Other Interesting Sections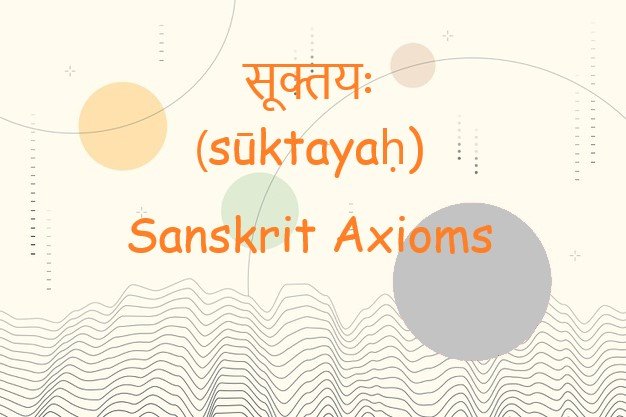 Learn about Sanskrit Axioms which is a statement or proposition which is regarded as being established, accepted, or self-evidently true.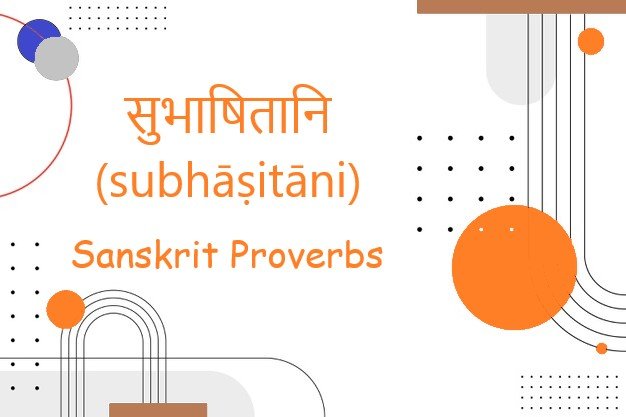 Learn about Sanskrit Proverbs which are a short, well-known saying, stating a general truth or piece of advice.
Learn about Shloka or shlokas in Sanskrit which consists of four padas of 8 syllables each, or of two half-verses of 16 syllables each.