Short Picture Description of Family
These are some related topics that you might be interested in once you are done reading this post on 'Short Picture Description of Family.'
This is a post on Names of Family Relations in Sanskrit with  Transliteration, translation in English and Hindi which one can read to learn and write basic Sanskrit sentences. 
परिवारस्य लघुचित्रवर्णनम्।
अस्मिन् चित्रे एकः परिवारः अस्ति। गृहस्य भित्तौ एकं चित्रं तथा च एका घटिका स्तः। घटिकायां समयः अष्टवादनम् अस्ति। अतः, एषः परिवारः प्रायः रात्रिभोजनं करोति। कुटुम्बे भ्राता भगिनी च स्तः। तयोः पितामहः पितामही च तत्र उपविशतः। पितामहस्य समीपे पिता अस्ति, सः च चर्चां करोति। माता फलानि आनयति। उत्पीठिकायाम् अन्यानि अपि खाद्यानि सन्ति। अस्मिन् चित्रे सर्वे परिवारजनाः आनन्दन्ति।
parivārasya laghucitravarṇanam
asmin citre ekaḥ parivāraḥ asti। gṛhasya bhittau ekaṃ citraṃ tathā ca ekā ghaṭikā staḥ। ghaṭikāyāṃ samayaḥ aṣṭavādanam asti। ataḥ, eṣaḥ parivāraḥ prāyaḥ rātribhojanaṃ karoti। kuṭumbe bhrātā bhaginī ca staḥ। tayoḥ pitāmahaḥ pitāmahī ca tatra upaviśataḥ। pitāmahasya samīpe pitā asti, saḥ ca carcāṃ karoti। mātā phalāni ānayati। utpīṭhikāyām anyāni api khādyāni santi। asmin citre sarve parivārajanāḥ ānandanti।
Short Picture Description Of A Family
There is a family in this picture. A picture and a clock are hung on the wall. The time seen in the clock is 8 o' clock. So, this family might be having their dinner. There are two siblings in this picture, brother and sister. Their grandparents are also sitting there. Father is sitting near Grandfather and he is discussing something. Mother has brought some fruits. Other dishes are also kept on the table. In this picture, all of the family members are happy.
इस चित्र में एक परिवार है। दीवार पर एक चित्र और एक घड़ी दिख रहे हैं। घड़ी में 8 बजे है। इसलिए यह परिवार उनका रात का भोजन कर रहा होगा। इस चित्र में भाई-बहन हैं। उनके दादा-दादी भी वहाँ बैठे हैं। पिता दादाजी के पास बैठे हैं और वह कुछ बात कर रहे हैं। माँ कुछ फल ला रही हैं। मेज पर अन्य व्यंजन भी रखे हुए हैं। इस चित्र में परिवार के सभी सदस्य खुश दिख रहे हैं।
Other Interesting Sections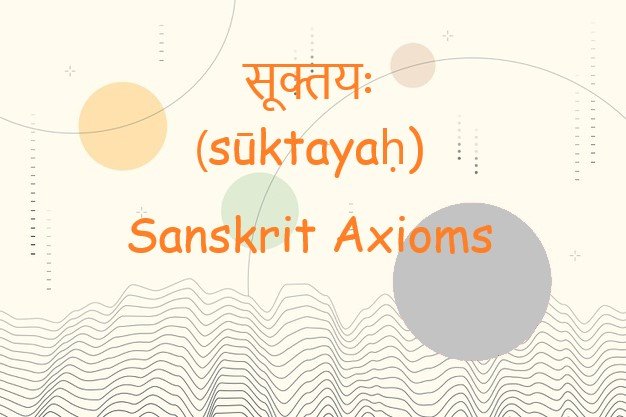 Learn about Sanskrit Axioms which is a statement or proposition which is regarded as being established, accepted, or self-evidently true.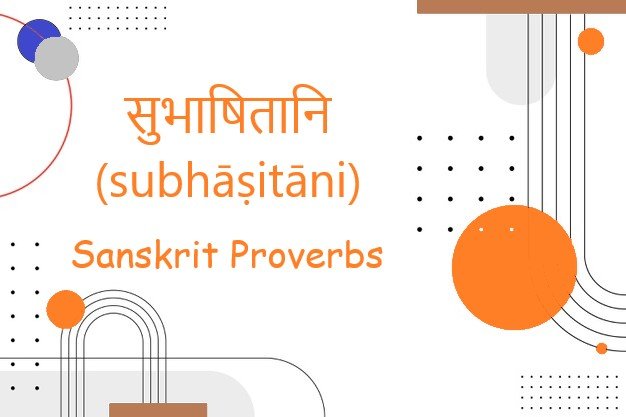 Learn about Sanskrit Proverbs which are a short, well-known saying, stating a general truth or piece of advice.
Learn about Shloka or shlokas in Sanskrit which consists of four padas of 8 syllables each, or of two half-verses of 16 syllables each.