Short Picture Description of Swimming Pool
तरणतालस्य लघुचित्रवर्णनम्।
इदं तरणतालस्य चित्रम् अस्ति। तरणतालयोः समीपे द्वे भवनानि स्तः। एकस्मात् भवनात् एकः पिता तस्य पुत्री च आगच्छतः। तौ लघुतरणतालं गच्छतः। तत्र नैके बालकाः तरन्ति। एकः बालकः तरणतालस्य बहिः तिष्ठति। तस्य पिता समीपे स्थित्वा तं पश्यति। बालकानां रक्षायै एकः शिक्षकः अपि आस्ति। विशाले तरणताले प्रौढाः तरन्ति। द्वौ जनौ तत्र तरतः। अस्मिन् चित्रे सर्वेऽपि आनन्देन तरणतालयोः तरन्ति।
taraṇatālasya laghucitravarṇanam।
idaṃ taraṇatālasya citram asti। taraṇatālayoḥ samīpe dve bhavanāni staḥ। ekasmāt bhavanāt ekaḥ pitā tasya putrī ca āgacchataḥ। tau laghutaraṇatālaṃ gacchataḥ। tatra naike bālakāḥ taranti। ekaḥ bālakaḥ taraṇatālasya bahiḥ tiṣṭhati। tasya pitā samīpe sthitvā taṃ paśyati। bālakānāṃ rakṣāyai ekaḥ śikṣakaḥ api āsti। viśāle taraṇatāle prauḍhāḥ taranti। dvau janau tatra tarataḥ। asmin citre sarve'pi ānandena taraṇatālayoḥ taranti।
Short Picture Description of Swimming Pool
This is a picture of a swimming pool. There are two buildings near the two swimming pools. A girl and her father are coming from that building. They both are going towards the smaller swimming pool. Many children are swimming there. One boy is standing outside the pool. His father, standing near him, is looking over the boy. There is a life guard as well for the protection of the children. Adults swim in the larger swimming pool. Two men are swimming there. In this picture, everyone is happily swimming in the swimming pools.
तरण ताल का लघु चित्र वर्णन।
यह तरण ताल का एक चित्र है। दो तरण ताल के पास दो इमारतें हैं। एक लड़की अपने पिता के साथ वहाँ से आ रही है। वे दोनों छोटे तालाब के पास जा रहे हैं। वहाँ बहुत सारे बच्चे तैर रहे हैं। एक लड़का तालाब के बाहर खड़ा है। उसके पिता पास ही खड़े हैं, और उसे देख रहे हैं। बच्चों की सुरक्षा के लिए एक जीवनरक्षक भी उपस्थित हैं। बड़े तालाब में प्रौढ तैर रहे हैं। वहाँ दो लोग तैर रहे हैं। इस चित्र में सभी लोग आराम से तालाब में तैर रहे हैं।
Other Interesting Sections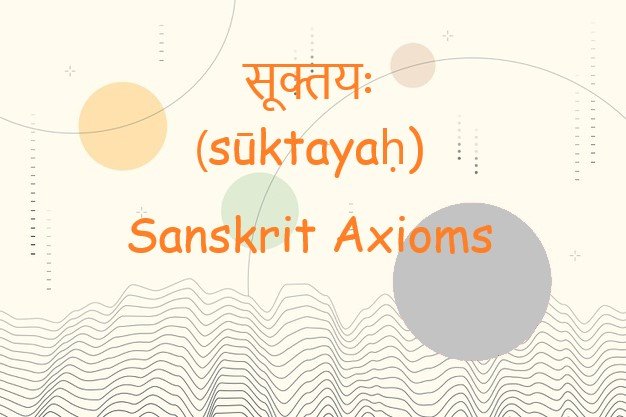 Learn about Sanskrit Axioms which is a statement or proposition which is regarded as being established, accepted, or self-evidently true.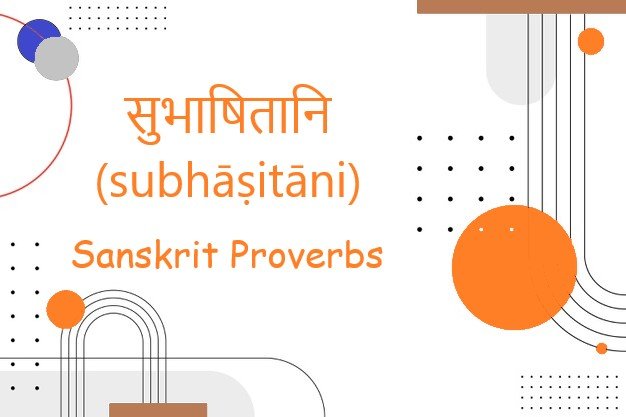 Learn about Sanskrit Proverbs which are a short, well-known saying, stating a general truth or piece of advice.
Learn about Shloka or shlokas in Sanskrit which consists of four padas of 8 syllables each, or of two half-verses of 16 syllables each.