Short Picture Description of a Restaurant in Sanskrit
जलपानगृहस्य लघुचित्रवर्णनम्
इदं जलपानगृहस्य चित्रम् अस्ति। अत्र आसन्दिकाः फलकानि च सन्ति।
जनाः तत्र उपविशन्ति। केचन जनाः शीतलं पेयं पिबन्ति। केचन जनाः व्यञ्जनानि खादन्ति। केचन जनाः काफीपेयम् अपि पिबन्ति।
एकः परिवेषकः "पिज्जा" इति खाद्यं नयति। जलपानगृहस्य एकस्यां भित्तिकायाम् एकं दूरदर्शनयन्त्रम् अस्ति। जलपानगृहे एका शीतकपाटिका अपि अस्ति। तत्र विविधानि शीतपेयानि सन्ति।
चित्रे एकः पाचकः वर्तते। चित्रे एका महिला पाचकेन सह वदति। एकः गणकः सङ्गणके कार्यं करोति। चित्रे सर्वे जनाः सन्तुष्टाः दृश्यन्ते।
jalapānagṛhasya laghucitravarṇanam
idaṃ jalapānagṛhasya citram asti। atra āsandikāḥ phalakāni ca santi।
janāḥ tatra upaviśanti। kecana janāḥ śītalaṃ peyaṃ pibanti। kecana janāḥ vyañjanāni khādanti। kecana janāḥ kāphīpeyam api pibanti।
ekaḥ pariveṣakaḥ "pijjā" iti khādyaṃ nayati। jalapānagṛhasya ekasyāṃ bhittikāyām ekaṃ dūradarśanayantram asti। jalapānagṛhe ekā śītakapāṭikā api asti। tatra vividhāni śītapeyāni santi।
citre ekaḥ pācakaḥ vartate। citre ekā mahilā pācakena saha vadati। ekaḥ gaṇakaḥ saṅgaṇake kāryaṃ karoti। citre sarve janāḥ santuṣṭāḥ dṛśyante।
Short Picture Description Of a Restaurant
This is a picture of a restaurant. There are many chairs and tables here.
People are sitting on them. Some people are drinking cold beverages. Some people are eating food. Some people are having coffee.
A waiter is carrying some pizza. There is a television set on one of the walls of the restaurant. There is a refrigerator in the restaurant. Various cold drinks are kept in the refrigerator.
There is a chef in the picture, too. In the picture, a lady is talking to the chef. A cashier is working at the computer. In the picture, all of the people are looking satisfied.
जलपानगृह का लघु चित्र वर्णन
यह एक जलपानगृह (होटल) का चित्र है। यहाँ कुर्सियाँ और मेज़ हैं।
लोग वहाँ बैठे हैं। कुछ लोग ठंडा पेय पी रहे हैं। कुछ लोग व्यंजन खा रहे हैं। कुछ लोग कॉफी भी पी रहे हैं।
एक वेटर पिज़्ज़ा लेकर जा रहा है। होटल के एक दीवार पर एक दूरदर्शन (टेलिविजन) है। होटल में एक शीतकपाटिका (फ़्रीज) भी है।
वहाँ कोल्ड ड्रिंक रखे ग​ए हैं। चित्र में एक पाचक (रसोइया) है। चित्र में एक महिला पाचक के साथ बात कर रही है। एक गणक (कॅशिअर) संगणक पर काम कर रहा है। चित्र में सारे लोग संतुष्ट दिख रहे हैं।
Other Interesting Sections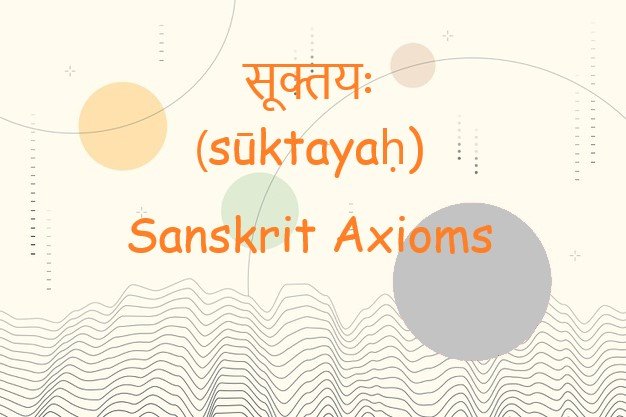 Learn about Sanskrit Axioms which is a statement or proposition which is regarded as being established, accepted, or self-evidently true.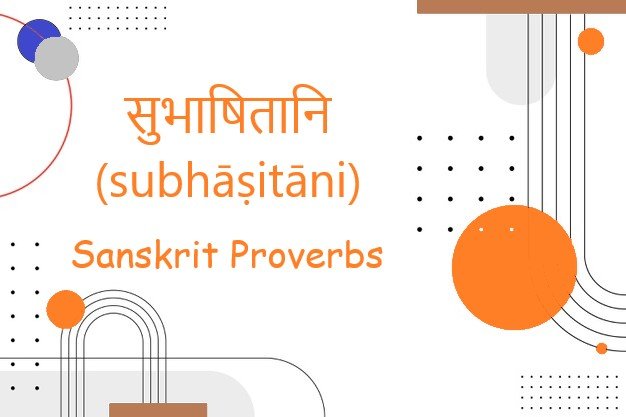 Learn about Sanskrit Proverbs which are a short, well-known saying, stating a general truth or piece of advice.
Learn about Shloka or shlokas in Sanskrit which consists of four padas of 8 syllables each, or of two half-verses of 16 syllables each.