Essay on Dr. A P J Abdul Kalam in Sanskrit
डाॅ. ए. पी. जे. अब्दुलकलाममहोदयः
डाॅ. ए. पी. जे. अब्दुलकलाममहोदयः सम्पूर्णजगति प्रसिद्धः अस्ति। तस्य जन्म तमिळनाडूराज्ये 'रामेश्वरम्' इत्यत्र अभवत्। सः भौतिकशास्त्रे स्नातकः आसीत्। सः 'एरोस्पेस इंजिनियरिंग' इति विषयम् 'आय. आय. टी. चेन्नई' इत्यत्र अपठत्। सः 'मिसाइल मॅन ऑफ इंडिया' इति नाम्ना अपि ज्ञायते। सः प्रसिद्धः वैज्ञानिकः अभियन्ता च आसीत्। सः भारतस्य एकादशः राष्ट्रपतिः आसीत्। सः बहुपुरस्कारैः सम्मानितः। यथा – पद्मभूषणं, पद्मविभूषणं, भारतरत्नम्, आदिपुरस्काराः। सः राष्ट्रसेवायै आजीवनं कार्यम् अकरोत्। तस्य जीवनम् अस्मभ्यं सर्वेभ्यः प्रेरणादायकम् अस्ति।
ḍāॅ. e. pī. je. abdulakalāmamahodayaḥ sampūrṇajagati prasiddhaḥ asti। tasya janma tamiḻanāḍūrājye 'rāmeśvaram' ityatra abhavat। saḥ bhautikaśāstre snātakaḥ āsīt। saḥ 'erospesa iṃjiniyariṃga' iti viṣayam 'āya. āya. ṭī. cennaī' ityatra apaṭhat। saḥ 'misāila maॅna ऑpha iṃḍiyā' iti nāmnā api jñāyate। saḥ prasiddhaḥ vaijñānikaḥ abhiyantā ca āsīt। saḥ bhāratasya ekādaśaḥ rāṣṭrapatiḥ āsīt। saḥ bahupuraskāraiḥ sammānitaḥ। yathā – padmabhūṣaṇaṃ, padmavibhūṣaṇaṃ, bhārataratnam, ādipuraskārāḥ। saḥ rāṣṭrasevāyai ājīvanaṃ kāryam akarot। tasya jīvanam asmabhyaṃ sarvebhyaḥ preraṇādāyakam asti।
Essay on Dr. A P J Abdul Kalam
Dr. A. P. J. Abdul Kalam is famous in the world over. He was born in Rameswaram, Tamil Nadu. He did his graduation in physics. In IIT Chennai, he studied aerospace engineering. He is also known as the 'Missile Man of India'. He was a renowned scientist and engineer. He was the eleventh president of India. He has been honoured with many awards e.g. the Padma Bhushan, the Padma Vibhushan, and the Bharatratna. He dedicated his life to and worked for India. His life inspires all of us.
डाॅ ए.पी.जे. अब्दुल कलाम पर निबंध
डाॅ. ए. पी. जे. अब्दुल कलाम महोदय पूरे विश्व में प्रसिद्ध हैं। उनका जन्म रामेश्वरम, तमिल-नाडू राज्य में हुआ था। वे भौतिकशास्त्र के पदवीधारक थे। उन्होंने एरोस्पेस इंजीनीअरिंग के विषय में आय. आय. टी. चेन्नई से शिक्षा प्राप्त की। वे 'मिसाइल मैन औफ इंडिया' इस नाम से भी जाने जाते हैं। वे प्रसिद्ध वैज्ञानिक और अभियंता थे। वे भारत के ग्यारहवे राष्ट्रपति थे। उनको बहुत सारे पुरस्कारों से सम्मानित किया गया था। जैसे- पद्मभूषण, पद्मविभूषण, पद्मविभूषण, भारतरत्न, आदि। उन्होंने राष्ट्रसेवा के लिए आजीवन कार्य किया। उनका जीवन हम सबको प्रेरणा देता है।
Other Interesting Sections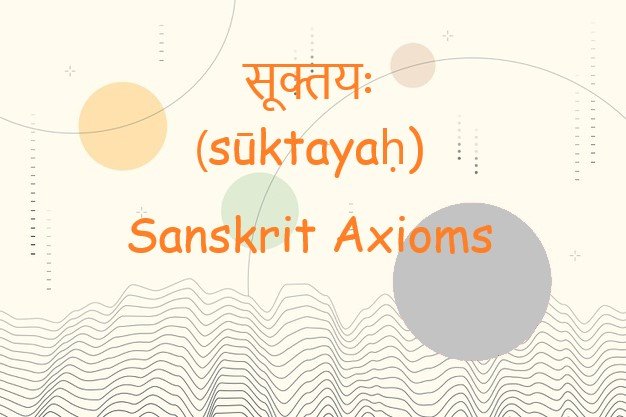 Learn about Sanskrit Axioms which is a statement or proposition which is regarded as being established, accepted, or self-evidently true.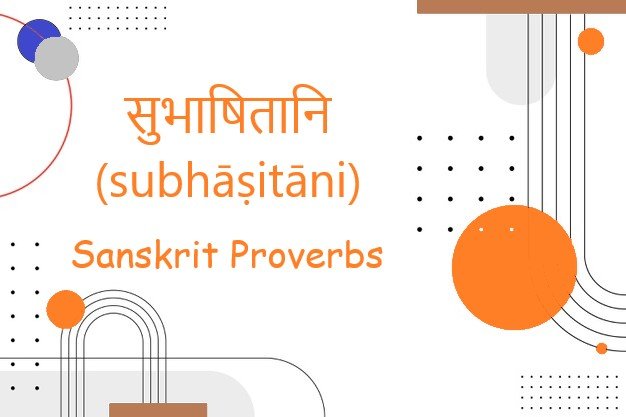 Learn about Sanskrit Proverbs which are a short, well-known saying, stating a general truth or piece of advice.
Learn about Shloka or shlokas in Sanskrit which consists of four padas of 8 syllables each, or of two half-verses of 16 syllables each.