Essay on Peacock in Sanskrit
मयूरः इति विषये संस्कृते निबन्धः।
मयूरः मम प्रियपक्षी अस्ति। सः भारतदेशस्य राष्ट्रीयः खगः अस्ति। मयूरस्य नैकानि नामानि सन्ति। यथा – केकी, शिखी नीलकण्ठः च​।
मयूरः अरण्ये निवसति। मयूरः सर्पस्य शत्रुः अस्ति। मयूरः कीटकान् खादति। अस्य खगस्य द्वौ पादौ स्तः। मयूरस्य शिखाः रम्याः। मयूरस्य कण्ठः नीलः अस्ति। मयूरस्य पुच्छं दीर्घं भवति। कलापः तस्य वैशिष्ट्यम्। सः सर्वेषु खगेषु सुन्दरतमः खगः अस्ति।
मयूरः कृष्णमेघानां दर्शनेन तुष्यति। मेघदर्शनेन आनंदितः मयूरः केकारवं करोति। अस्य नृत्यं आकर्षकम् अस्ति। नृत्ये मयूरस्य कलापः विस्तृतः भवति​।
सः सरस्वतीदेव्याः प्रियः अस्ति। भगवान् श्रीकृष्णः स्वस्य शिखायां मयूरपिञ्छं धारयति। भगवतः शिवस्य पुत्रस्य कार्तिकेयस्य वाहनम् अपि मयूरः अस्ति।
मयूराः सम्पूर्णभारतदेशे दृश्यन्ते। बालाः मयूरान् दृष्ट्वा आनन्दन्ति। मयूरः आनन्दकरः अस्ति। सः विहगानां राजा।
mayUraH iti viShaye saMskRRite nibandhaH|
mayūraḥ mama priyapakṣī asti। saḥ bhāratadeśasya rāṣṭrīyaḥ khagaḥ asti। mayūrasya naikāni nāmāni santi। yathā – kekī, śikhī nīlakaṇṭhaḥ ca​।
mayūraḥ araṇye nivasati। mayūraḥ sarpasya śatruḥ asti। mayūraḥ kīṭakān khādati। asya khagasya dvau pādau staḥ। mayūrasya śikhāḥ ramyāḥ। mayūrasya kaṇṭhaḥ nīlaḥ asti। mayūrasya pucchaṃ dīrghaṃ bhavati। kalāpaḥ tasya vaiśiṣṭyam। saḥ sarveṣu khageṣu sundaratamaḥ khagaḥ asti।
mayūraḥ kṛṣṇameghānāṃ darśanena tuṣyati। meghadarśanena ānaṃditaḥ mayūraḥ kekāravaṃ karoti। asya nṛtyaṃ ākarṣakam asti। nṛtye mayūrasya kalāpaḥ vistṛtaḥ bhavati​।
saḥ sarasvatīdevyāḥ priyaḥ asti। bhagavān śrīkṛṣṇaḥ svasya śikhāyāṃ mayūrapiñchaṃ dhārayati। bhagavataḥ śivasya putrasya kārtikeyasya vāhanam api mayūraḥ asti।
mayūrāḥ sampūrṇabhāratadeśe dṛśyante। bālāḥ mayūrān dṛṣṭvā ānandanti। mayūraḥ ānandakaraḥ asti। saḥ vihagānāṃ rājā।
The peacock is my favourite bird. It is the national bird of India. The peacock has many names. Such as – Keki, Shikhi and Nilakantha.
The peacock lives in the forest. It is believed to be the enemy of the snake. It eats insects. It has two legs. The feathers on a peacock's head are beautiful. Its neck is blue in colour. It has a long tail. The peacock's tail feathers are its speciality. This is the most beautiful bird of all.
The peacock becomes happy after seeing dark, rainy clouds. It squawks happily after seeing the clouds. The peacock's dance is beautiful. While dancing, it spreads its feathers.
The peacock is a favourite of Goddess Saraswati. Shri Krishna also wears peacock feathers on his crown. Bhagawan Shiva's son, Kartikeya's mount is a peacock.
The peacock can be seen all over India. Children become joyous after seeing a peacock. The peacock spreads happiness. It is the king of birds.
मोर मेरा प्रिय पक्षी है। यह भारत देश का राष्ट्रीय पक्षी है। मोर के अनेक नाम है। जैसे – केकी, शिखी और नीलकंठ।
मोर वन में रहता है। मोर साँप का शत्रु माना जाता है। मोर कीटक खाता है। इस पक्षी को दो पैर होते हैं। मोर के सिर का मुकुट रम्य होता है। मोर का गला नीला होता है। मोर की पूँछ बड़ी होती है। मोर का पिसारा/पंख उसका वैशिष्ट्य है। मोर सारे पक्षीयों में सबसे सुंदर है।
मोर काले मेघ देखकर खुश होता है। मेघदर्शन से आनंदित मोर कूजन करता है। उसका नृत्य चित्त को आकर्षित करता है। नृत्य करते समय मोर पिसारा/पंख खोलकर नृत्य करता है।
मोर सरस्वती देवी को प्रिय है। भगवान श्री कृष्ण अपने मुकुट पर मोर पंख धारण करते हैं। भगवान शिवजी के पुत्र कार्तिकेय का वाहन भी मयूर है।
मोर साधारणतया सारे भारत देश में दिखाई देता है। बच्चें मोर को देखकर खुश हो जाते हैं। मोर आनंददायक पक्षी है। यह पक्षियों का राजा है।
Other Interesting Sections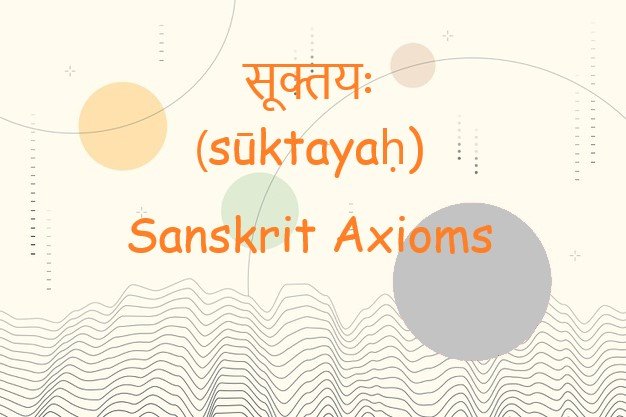 Learn about Sanskrit Axioms which is a statement or proposition which is regarded as being established, accepted, or self-evidently true.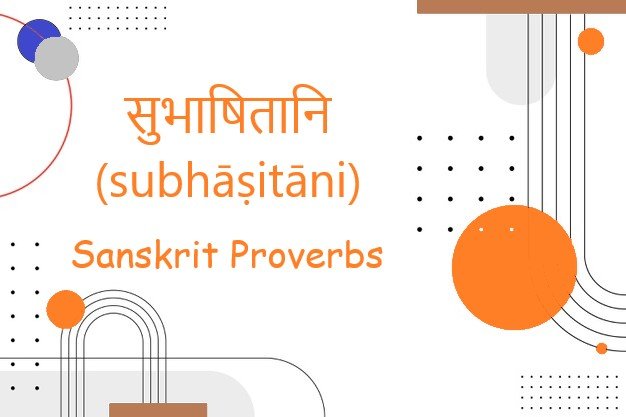 Learn about Sanskrit Proverbs which are a short, well-known saying, stating a general truth or piece of advice.
Learn about Shloka or shlokas in Sanskrit which consists of four padas of 8 syllables each, or of two half-verses of 16 syllables each.