Essay on Shri Rama in Sanskrit
श्रीरामः इति विषये संस्कृते निबन्धः।
श्रीरामः मम प्रियः देवः अस्ति। श्रीरामः विष्णोः सप्तमावतारम्। भगवान् नारायणः त्रेतायुगे श्रीरामरूपेण अवतारं गृहीतवान्।
कौसल्यादशरथयोः सः पुत्रः। तस्य त्रयः भ्रातरः आसन्। ते भरतः, लक्ष्मणः शत्रुघ्नः च इति। श्रीरामः अयोध्यायां निवसति स्म​। तस्य भार्या सीता। लवः कुशः च श्रीरामस्य पुत्रौ। श्रीरामः मर्यादापुरुषोत्तमः अस्ति। 'संयमः' इति श्रीरामस्य​ वैशिष्ट्यम्। सः एकपत्नीव्रतम् अपालयत्। तस्य सकलं चरित्रं जनाः आदर्शरूपं मन्यन्ते। सीतापतिः, राघवः, रघुनन्दनः इति तस्य अन्यनामानि।
पितुः वचनं पालयितुं सः वनम् अगच्छत्। तस्य जीवने वालिवधः, सागरे सेतुनिर्माणं, रावणवधः ईदृशाः नैकाः महत्त्वपूर्णघटनाः आसन्। वनात् आगत्य श्रीरामः अयोध्याराजः अभवत्। अञ्जनीपुत्रः (पवनसुतः) श्रीरामस्य परमभक्तः।
श्रीरामः सर्वत्र लोकप्रियः अस्ति। श्रीरामः भारतीयानाम् आराध्यदेवः अस्ति।
śrīrāmaḥ iti viṣaye saṃskṛte nibandhaḥ।
śrīrāmaḥ mama priyaḥ devaḥ asti। śrīrāmaḥ viṣṇoḥ saptamāvatāram। bhagavān nārāyaṇaḥ tretāyuge śrīrāmarūpeṇa avatāraṃ gṛhītavān।
kausalyādaśarathayoḥ saḥ putraḥ। tasya trayaḥ bhrātaraḥ āsan। te bharataḥ, lakṣmaṇaḥ śatrughnaḥ ca iti। śrīrāmaḥ ayodhyāyāṃ nivasati sma​। tasya bhāryā sītā। lavaḥ kuśaḥ ca śrīrāmasya putrau। śrīrāmaḥ maryādāpuruṣottamaḥ asti। 'saṃyamaḥ' iti śrīrāmasya​ vaiśiṣṭyam। saḥ ekapatnīvratam apālayat। tasya sakalaṃ caritraṃ janāḥ ādarśarūpaṃ manyante। sītāpatiḥ, rāghavaḥ, raghunandanaḥ iti tasya anyanāmāni।
pituḥ vacanaṃ pālayituṃ saḥ vanam agacchat। tasya jīvane vālivadhaḥ, sāgare setunirmāṇaṃ, rāvaṇavadhaḥ īdṛśāḥ naikāḥ mahattvapūrṇaghaṭanāḥ āsan। vanāt āgatya śrīrāmaḥ ayodhyārājaḥ abhavat। añjanīputraḥ (pavanasutaḥ) śrīrāmasya paramabhaktaḥ।
śrīrāmaḥ sarvatra lokapriyaḥ asti। śrīrāmaḥ bhāratīyānām ārādhyadevaḥ asti।
Shri Rama is my favourite deity. Shri Rama is the seventh avatar of Shri Vishnu. Shri Narayana took the avatar of Shri Rama in the Tretayuga.
He is the son of Queen Kausalya and King Dasharatha. He had three brothers. They were Bharata, Lakshamana and Shatrughna. Shri Rama resided in Ayodhya. Sita was his wife. Lava and Kusha were the sons of Shri Rama. Shri Rama is the Maryada Purushottama, he who follows the rules. Calmness was the speciality of Shri Rama. He followed the Ekapatnivrata', i.e. the vow of having only one wife. People refer to him as the ideal in all walks of life. Some of his other names include Sitapati, Raghava, Raghunandana, etc.
To follow the orders of his father, he accepted exile to the forest. There were many important incidents in his life, like – Valivadha, building a bridge across the sea to Lanka, Ravanavadha, etc. After returning from exile, Shri Rama was crowned as king. Shri Hanuman is his greatest devotee.
Shri Rama is admired by all. Shri Rama is one of the most beloved deities of all Indians.
श्रीराम मेरे प्रिय देव हैं। श्रीराम श्रीविष्णू के सातवाँ अवतार हैं। भगवान नारायण ने त्रेतायुग में श्रीराम के रूप में अवतार लिया।
श्रीराम राणी कौसल्या और राजा दशरथ के पुत्र। उनके तीन भाई थे। वे भरत, लक्ष्मण और शत्रुघ्न। श्रीराम अयोध्या में रहते थे। उनकी पत्नी सीता देवी। लव और कुश उनके पुत्र। श्रीराम मर्यादापुरुषोत्तम हैं। 'संयम' यह श्रीराम का वैशिष्ट्य है। उन्होंने एकपत्नीव्रत का पालन किया। उनके संपूर्ण चरित्र को लोग आदर्श मानते हैं। सीतापति, राघव, रघुनंदन ये उनके और नाम हैं।
पिता के वचन का पालन करने लिए वे वन में ग​ए। उनके जीवन में वालिवध, सागर पर सेतु बांधना, रावणवध ऐसी अनेक घटनाएँ हुई। वनवास से आने के बाद श्रीराम अयोध्या के राजा बने। अंजनीपुत्र पवनसुत हनुमान श्रीराम के परमभक्त।
श्रीराम सर्वत्र लोकप्रिय हैं। श्रीराम भारतीयों के आराध्यदैवत हैं।
Other Interesting Sections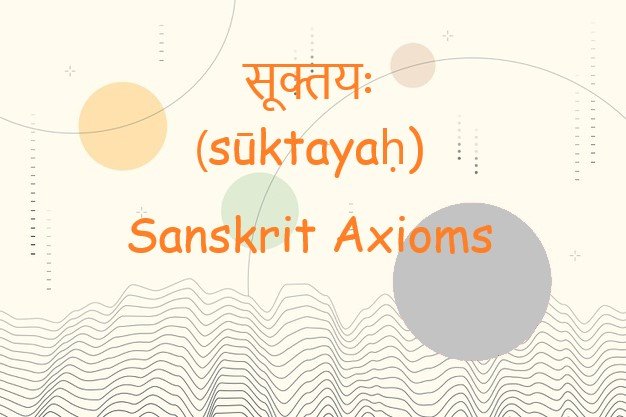 Learn about Sanskrit Axioms which is a statement or proposition which is regarded as being established, accepted, or self-evidently true.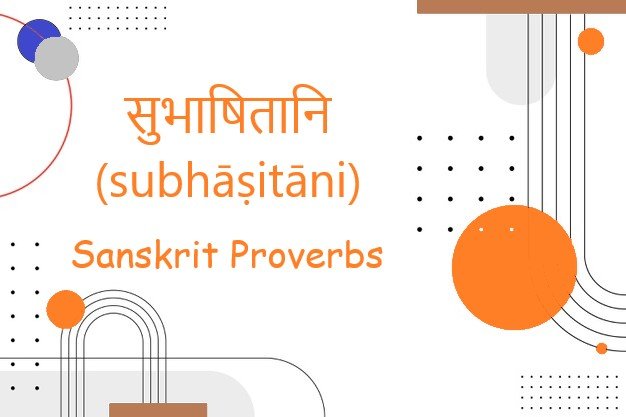 Learn about Sanskrit Proverbs which are a short, well-known saying, stating a general truth or piece of advice.
Learn about Shloka or shlokas in Sanskrit which consists of four padas of 8 syllables each, or of two half-verses of 16 syllables each.