Essay on Cuckoo in Sanskrit
कोकिलः मम प्रियः खगः अस्ति। सः अतीव लोकप्रियः विहगः अस्ति। तस्य अन्यानि नामानि अपि सन्ति। तानि वनप्रियः पिकः परभृतः च।
कोकिलस्य शरीरस्य वर्णः कृष्णः अस्ति। तस्य चञ्चुः पीता अस्ति।
कोकिलः तस्य मधुराय गीताय प्रख्यातः। सः आम्रवृक्षे तस्य नीडे अतीव मधुरं गायति। यदा वर्षा भविष्यति मेघागमनं च भवति, तदैव कोकिलः गायति, इति मन्यते। कोकिलस्य गायनप्रसिद्धेः कारणात् एकस्य कुशलगायकस्य कोकिलेन सह एव उपमानं कृतम्।
परं, गायनम् एव कोकिलस्य कला न। कोकिलः एकः बुध्दिमान् चतुरः च विहगः अस्ति। कोकिलाः सदैव स्वस्य अण्डानि काकानां नीडेषु स्थापयन्ति। अनन्तरं, ते काकाः कोकिलानाम् अपत्यानां पोषणं पालनं च कुर्वन्ति। अतः कोकिलाः स्व-अपत्यानां पोषणं न कुर्वन्ति।
कोकिलकाकयोः मध्ये यः भेदः अस्ति, तस्य वर्णनं नैकासु रचनासु कृतम्। तस्मिन् एव विषये, एकं प्रसिध्दं सुभाषितं वर्तते –
काकः कृष्णः पिकः कृष्णः को भेदः पिककाकयोः।
वसन्तसमये प्राप्ते काकः काकः पिकः पिकः॥
kokilaḥ mama priyaḥ khagaḥ asti। saḥ atīva lokapriyaḥ vihagaḥ asti। tasya anyāni nāmāni api santi। tāni vanapriyaḥ pikaḥ parabhṛtaḥ ca।
kokilasya śarīrasya varṇaḥ kṛṣṇaḥ asti। tasya cañcuḥ pītā asti।
kokilaḥ tasya madhurāya gītāya prakhyātaḥ। saḥ āmravṛkṣe tasya nīḍe atīva madhuraṃ gāyati। yadā varṣā bhaviṣyati meghāgamanaṃ ca bhavati, tadaiva kokilaḥ gāyati, iti manyate। kokilasya gāyanaprasiddheḥ kāraṇāt ekasya kuśalagāyakasya kokilena saha eva upamānaṃ kṛtam।
paraṃ, gāyanam eva kokilasya kalā na। kokilaḥ ekaḥ budhdimān caturaḥ ca vihagaḥ asti। kokilāḥ sadaiva svasya aṇḍāni kākānāṃ nīḍeṣu sthāpayanti। anantaraṃ, te kākāḥ kokilānām apatyānāṃ poṣaṇaṃ pālanaṃ ca kurvanti। ataḥ kokilāḥ sva-apatyānāṃ poṣaṇaṃ na kurvanti।
kokilakākayoḥ madhye yaḥ bhedaḥ asti, tasya varṇanaṃ naikāsu racanāsu kṛtam। tasmin eva viṣaye, ekaṃ prasidhdaṃ subhāṣitaṃ vartate –
kākaḥ kṛṣṇaḥ pikaḥ kṛṣṇaḥ ko bhedaḥ pikakākayoḥ।
vasantasamaye prāpte kākaḥ kākaḥ pikaḥ pikaḥ॥
The cuckoo is my favourite bird. It is liked by everyone. It has other names, too. They are – Vanapriya, Pika and Parabhrta.
The colour of the cuckoo's body is black. It's beak is yellow.
The bird is well-known for its melodious voice. It sings in its nest in the mango tree. It is believed to sing when it is going to rain or when rain-clouds arrive. A good singer is always compared to the cuckoo because of its well-known and melodious voice.
But singing is not the only talent of the cuckoo. It is a very smart and intelligent bird, too. Cuckoo birds always lay their eggs in the nests of crows. Then, the crows raise the offspring of the cuckoo bird. This way, the cuckoo birds do not have to raise their own offspring.
The difference between the crow and the cuckoo bird has been written about multiple times. Based on that difference, following is a well-known Subhashita –
The cuckoo is black, so is the crow. Then, what is the difference between them? During springtime, the cuckoo sings with its melodious voice, but the crow cannot sing and only caws with its hoarse voice and the difference between them can be seen.
कोयल मेरा प्रिय पक्षी है। यह सभी को पसंद आता है। इसके और भी नाम हैं। वे हैं – वानप्रिया, पिक और परभृत​।
कोयल के शरीर का रंग काला होता है। इसकी चोंच पीली होती है।
यह पक्षी अपनी सुरीली आवाज के लिए जाना जाता है। यह आम के पेड़ में अपने घोंसले में गाती है। ऐसा माना जाता है कि यह तब गाती है जब बारिश होने वाली होती है या जब बारिश के बादल आते हैं। एक अच्छे गायक की तुलना हमेशा कोयल से की जाती है क्योंकि उसकी सुप्रसिद्ध और मधुर आवाज होती है।
लेकिन गायन ही कोयल की एकमात्र प्रतिभा नहीं है। यह बहुत ही चतुर और बुद्धिमान पक्षी भी है। कोयल पक्षी हमेशा कौवे के घोंसलों में अंडे देती है। फिर, कौवे कोयल पक्षी की संतान को पालते हैं। इस तरह, कोयल पक्षियों को अपनी संतानों को पालने की जरूरत नहीं है।
कौवे और कोयल पक्षी के बीच के अंतर के बारे में कई बार लिखा गया है। इसी अंतर के आधार पर एक सुप्रसिद्ध सुभाषित निम्नलिखित है –
कोयल पक्षी और कौआ दोनों का रंग काला है, तो उनमें क्या अंतर है? बसंत के मौसम में कोयल पक्षी बहुत अच्छा गाती है, लेकिन कौआ कुछ नहीं कर सकता सिवाय काव के और उनके बीच का अंतर महसूस हो जाता है।
Other Interesting Sections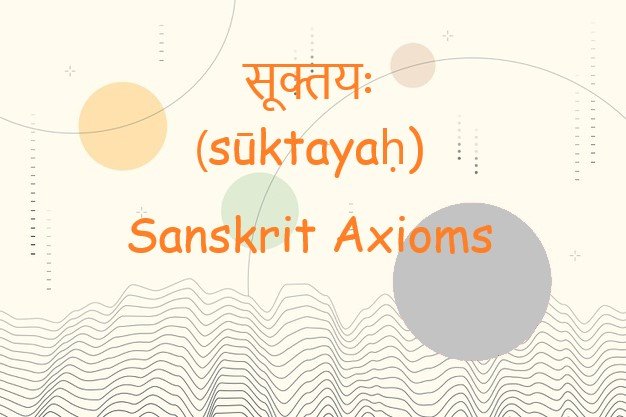 Learn about Sanskrit Axioms which is a statement or proposition which is regarded as being established, accepted, or self-evidently true.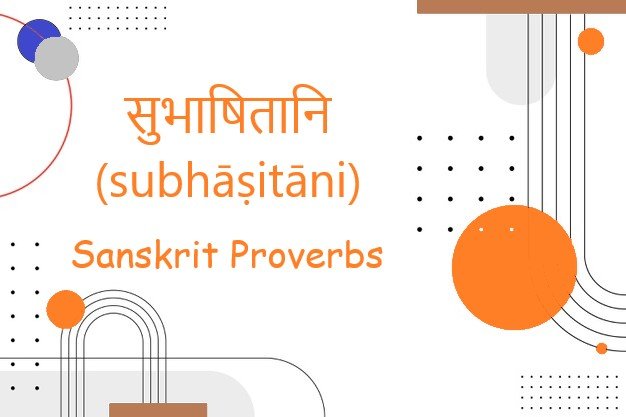 Learn about Sanskrit Proverbs which are a short, well-known saying, stating a general truth or piece of advice.
Learn about Shloka or shlokas in Sanskrit which consists of four padas of 8 syllables each, or of two half-verses of 16 syllables each.