Essay on Mahatma Gandhi in Sanskrit
महात्मा गान्धिमहोदयः इति विषये संस्कृते निबन्धः।
भारतदेशे अनेके नेतारः अभवन्। तेषु महात्मा गन्धिमहोदयः एकः प्रसिद्धः नेता।
'मोहनदास​-करमचंद​-गान्धि; इति तस्य पूर्णं नाम​। गुजरातराज्ये 'पोरबंदर' इति तस्य जन्मस्थानम्। '२ अक्टूबर् १८६९' इति दिनाङ्के महोदयस्य जन्म अभवत्। 'पुतलीबाई' इति तस्य मातुः नाम तथा च 'करमचंद​' इति तस्य पितुः नाम​। 'कस्तुरबा' इति तस्य भार्यायाः नाम​।तस्य शिक्षणं राजकोटनगरस्य विद्यालये अभवत्। सः अनन्तरम् उच्चशिक्षायै इंग्लंडदेशम् अगच्छत्। तत्र सः 'बॅरिस्टर​' इति उपधिं प्राप्नोत्।
महात्मा गान्धिमहोदयः सत्पुरुषः आसीत्। सः सदा सत्यं वदति स्म। 'अहिंसा परमो धर्मः' इति तस्य तत्त्वम्। तस्य दाण्डीयात्रा प्रसिद्धा। सत्याग्रहः तथा असहकार​-आन्दोलनम् इति तस्य द्वौ महत्त्वपूर्णौ भागौ। 'महात्मा' इति तस्य उपाधिः। एषः भारतमातुः महान् सुपुत्रः।
सः भारतस्य राष्ट्रपिता एव​। भारतस्य स्वतन्त्रतायै सः बहूनि प्रयत्नानि अकरोत्। '३० जानेवरी १९४८' इति दिनाङ्के सः दिवङ्गतः। एषः भारतीयानां प्रियः नेता अस्ति।
mahātmā gāndhimahodayaḥ iti viṣaye saṃskṛte nibandhaḥ।
bhāratadeśe aneke netāraḥ abhavan। teṣu mahātmā gandhimahodayaḥ ekaḥ prasiddhaḥ netā।
'mohanadāsa​-karamacaṃda​-gāndhi; iti tasya pūrṇaṃ nāma​। gujarātarājye 'porabaṃdara' iti tasya janmasthānam। '2 akṭūbar 1869' iti dināṅke mahodayasya janma abhavat। 'putalībāī' iti tasya mātuḥ nāma tathā ca 'karamacaṃda​' iti tasya pituḥ nāma​। 'kasturabā' iti tasya bhāryāyāḥ nāma​।tasya śikṣaṇaṃ rājakoṭanagarasya vidyālaye abhavat। saḥ anantaram uccaśikṣāyai iṃglaṃḍadeśam agacchat। tatra saḥ 'baॅrisṭara​' iti upadhiṃ prāpnot।
mahātmā gāndhimahodayaḥ satpuruṣaḥ āsīt। saḥ sadā satyaṃ vadati sma। 'ahiṃsā paramo dharmaḥ' iti tasya tattvam। tasya dāṇḍīyātrā prasiddhā। satyāgrahaḥ tathā asahakāra​-āndolanam iti tasya dvau mahattvapūrṇau bhāgau। 'mahātmā' iti tasya upādhiḥ। eṣaḥ bhāratamātuḥ mahān suputraḥ।
saḥ bhāratasya rāṣṭrapitā eva​। bhāratasya svatantratāyai saḥ bahūni prayatnāni akarot। '30 jānevarī 1948′ iti dināṅke saḥ divaṅgataḥ। eṣaḥ bhāratīyānāṃ priyaḥ netā asti।
There have been many leaders in India. Mahatma Gandhi is one of the most famous leaders of India.
Mohandas Karamchand Gandhi is his full name. Porbandar, Gujarat is his birthplace. He was born on 2 October 1869. His mother's name was Putalibai and his father's name was Karamchand. His wife's name is Kasturba. He studied in Rajkot. Later on, he went to the UK for higher studies. There he received the degree of Barrister.
Mahatma Gandhi was a great human being. He spoke only the truth. 'Ahimsa is the greatest way' was his core principle. His Salt-march is also famous. Satyagraha and Asahakar-aandolan were two of the most important campaigns of his work. He was given the title 'Mahatma' by the people.He was a great son of India.
He is also known as the Father of India. He has contributed greatly to the Indian Independence Movement. He passed away on 30 January 1948. He is a very popular leader of India.
भारत में कई नेता हुए हैं। महात्मा गांधी भारत के सबसे प्रसिद्ध नेताओं में से एक हैं।
उनका पूरा नाम मोहनदास करमचंद गांधी है। पोरबंदर, गुजरात उनका जन्मस्थान है। उनका जन्म 2 अक्टूबर 1869 को हुआ था। उनकी माता का नाम पुतलीबाई और उनके पिता का नाम करमचंद था। उनकी पत्नी का नाम कस्तूरबा है। उन्होंने राजकोट में पढ़ाई की। बाद में वे उच्च शिक्षा के लिए यूके चले गए। वहां उन्होंने बैरिस्टर की उपाधि प्राप्त की।
महात्मा गांधी एक महान इंसान थे। उन्होंने केवल सच बोला। 'अहिंसा सबसे बड़ा मार्ग है' उनका मूल सिद्धांत था। उनका साल्ट-मार्च भी प्रसिद्ध है। सत्याग्रह और असहकार-आंदोलन उनके काम के दो सबसे महत्वपूर्ण अभियान थे। लोगों ने उन्हें 'महात्मा' की उपाधि दी । वे भारत के महान सपूत थे।
उन्हें भारत का पिता भी कहा जाता है। उन्होंने भारतीय स्वतंत्रता आंदोलन में बहुत योगदान दिया है। 30 जनवरी 1948 को उनका निधन हो गया। वे भारत के बहुत लोकप्रिय नेता हैं।
Other Interesting Sections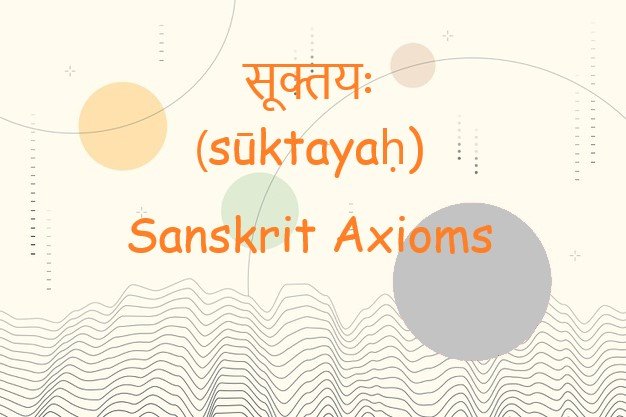 Learn about Sanskrit Axioms which is a statement or proposition which is regarded as being established, accepted, or self-evidently true.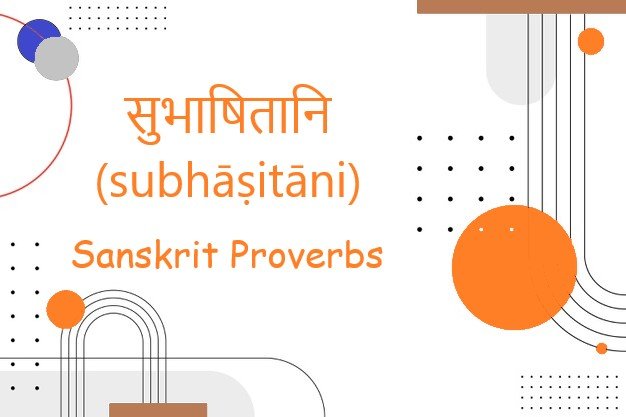 Learn about Sanskrit Proverbs which are a short, well-known saying, stating a general truth or piece of advice.
Learn about Shloka or shlokas in Sanskrit which consists of four padas of 8 syllables each, or of two half-verses of 16 syllables each.