सूर्यः इति विषये संस्कृते निबन्धः।
अस्माकं आकाशगङ्गायां सूर्यः स्वयम्प्रकाशी विशालः च तेजोगोलः अस्ति। सूर्यः वर्तुलाकारः अस्ति।
प्रभाते पूर्वदिशि सूर्यः उदेति। सूर्योदय​-समयः आनन्ददायकः अस्ति। सूर्योदय​-समये सूर्यस्य प्रकाशः तीव्रः नास्ति। अस्य समयस्य प्रकाशः स्वास्थ्याय लाभकारी अस्ति। सर्वे जनाः प्रातः उत्थाय सूर्यं प्रणमन्ति। तस्मात् अनन्तरम् एव ते कार्यस्य आरम्भं कुर्वन्ति। मध्याह्ने सूर्यस्य प्रकाशः तापकः अस्ति। सायङ्काले सूर्यः पश्चिमदिशि अस्तं गच्छति। तदा निशा भवति।
ऋग्वेदे अपि सूर्यस्य वर्णनम् अस्ति। 'सूर्यः चराचरस्य आत्मा' इति उक्तम्। 'सूर्यः गगनस्य अलङ्कारः' इति वैदिककवयः तस्य वर्णनम् अकुर्वन्। भानुः, आदित्यः, भास्करः, दिनकरः इत्यादीनि तस्य अन्यानि नामानि।
सूर्यस्य कारणात् धरायां जीवनं शक्यम्। वृक्षाः पादपाः च सूर्यस्य प्रकाशं गृहीत्वा स्वस्य भोजनं निर्मान्ति। सूर्यस्य ऊर्जा 'सौर​-ऊर्जा' इति नाम्ना प्रसिद्धा।
सूर्यः भारतीयानां प्राचीनदेवता। बालकाः प्रतिदिनं सूर्यनमस्कार​-आसनानि कुर्वन्ति।
सूर्यस्य विषये अयम् एकः श्लोकः –
आदिदेव नमस्तुभ्यं प्रसीद मम भास्कर​।
दिवाकर नमस्तुभ्यं प्रभाकर नमोऽस्तु ते॥
sūryaḥ iti viṣaye saṃskṛte nibandhaḥ।
asmākaṃ ākāśagaṅgāyāṃ sūryaḥ svayamprakāśī viśālaḥ ca tejogolaḥ asti। sūryaḥ vartulākāraḥ asti।
prabhāte pūrvadiśi sūryaḥ udeti। sūryodaya​-samayaḥ ānandadāyakaḥ asti। sūryodaya​-samaye sūryasya prakāśaḥ tīvraḥ nāsti। asya samayasya prakāśaḥ svāsthyāya lābhakārī asti। sarve janāḥ prātaḥ utthāya sūryaṃ praṇamanti। tasmāt anantaram eva te kāryasya ārambhaṃ kurvanti। madhyāhne sūryasya prakāśaḥ tāpakaḥ asti। sāyaṅkāle sūryaḥ paścimadiśi astaṃ gacchati। tadā niśā bhavati।
ṛgvede api sūryasya varṇanam asti। 'sūryaḥ carācarasya ātmā' iti uktam। 'sūryaḥ gaganasya alaṅkāraḥ' iti vaidikakavayaḥ tasya varṇanam akurvan। bhānuḥ, ādityaḥ, bhāskaraḥ, dinakaraḥ ityādīni tasya anyāni nāmāni।
sūryasya kāraṇāt dharāyāṃ jīvanaṃ śakyam। vṛkṣāḥ pādapāḥ ca sūryasya prakāśaṃ gṛhītvā svasya bhojanaṃ nirmānti। sūryasya ūrjā 'saura​-ūrjā' iti nāmnā prasiddhā।
sūryaḥ bhāratīyānāṃ prācīnadevatā। bālakāḥ pratidinaṃ sūryanamaskāra​-āsanāni kurvanti।
sūryasya viṣaye ayam ekaḥ ślokaḥ –
ādideva namastubhyaṃ prasīda mama bhāskara।
divākara namastubhyaṃ prabhākara namo'stu te॥

The large self-illuminated ball of light called the Sun is located in the Milky Way. The Sun is round in shape.
The Sun rises in the east at morning. The time of Sunrise brings joy. At sunrise, the Sun's rays are not harsh. The light rays at this time are good for health. Everybody prays to the Sun after getting up in the morning. Only after that, they start the day's work. The Sun's heat is scorching at noon. The Sun sets in the west in the evening. At that time nightfall occurs.
The Sun has also been described in the Rigveda. It was written that the Sun was the soul of the world. Vedic poets described the Sun as the ornament of the sky. Bhanu, Aditya, Bhaskara, Dinakara, etc. are some of the other names of the Sun.
Life is possible on the Earth because of the Sun. Trees and plants take sunlight and convert it into their food via the process of photosynthesis. The energy of the Sun is popularly known as Solar Energy.
The Sun is an ancient deity of Indians. Children perform Surya Namaskara Asanas everyday.
Following is a shloka about the Sun –
O Adideva (The First God), salutations to you. O Bhaskara (The Illuminated One), salutations to you. O Divakara (The Creator of Day), salutations to you. O Prabhakara (The Creator of Light), salutations to you. May your blessings always remain with me.
आकाशगंगा में सूर्य एक स्वयंप्रकाशी विशाल तेज का गोला है। सूर्य वर्तुलाकार है।
सुबह के समय सूर्य पूर्व दिशा में उगता है। सूर्योदय का समय आनंदमय होता है। सूर्योदय के समय सूर्य की किरणें तीव्र नहीं होती हैं। इस समय की किरणें स्वास्थ्य के लिए अच्छी होती हैं। सभी लोग सुबह उठकर सूर्य को नमस्कार करते हैं। इसके बाद ही वे काम शुरू करते हैं। दोपहर के समय सूर्य का प्रकाश बहुत तीव्र और तापक होता है। शाम को सूर्य पश्चिम में अस्त होता है। उस समय रात हो जाती है।
ऋग्वेद में भी सूर्य का वर्णन किया गया है। इसमें लिखा है कि सूर्य चराचर की आत्मा है। वैदिक कवियों ने सूर्य को आकाश का अलंकार बताया है। भानु, आदित्य, भास्कर, दिनकर इत्यादि सूर्य के कुछ अन्य नाम हैं।
सूर्य के कारण ही पृथ्वी पर जीवन संभव है। पेड़-पौधे सूर्य का प्रकाश लेते हैं और उससे अपना भोजन बनाते हैं। सूर्य की ऊर्जा 'सौर ऊर्जा' इस नाम से जानी जाती है।
सूर्य भारतीयों का एक प्राचीन देवता है। बच्चे प्रतिदिन सूर्य नमस्कार आसन करते हैं।
सूर्य के बारे में यह एक श्लोक है –
हे आदिदेव (प्रथम भगवान), आपको मेरा नमस्कार। हे भास्कर (चमकते हुए भगवान), आपको मेरा नमस्कार। हे दिवाकर (दिन के निर्माता), आपको मेरा नमस्कार। हे प्रभाकर (प्रकाश के निर्माता), आपको मेरा नमस्कार। कृपया आपके आशीर्वाद सदैव मेरे साथ रहें।
Other Interesting Sections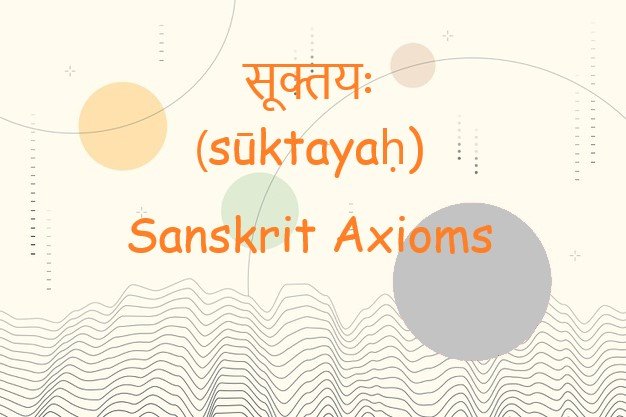 Learn about Sanskrit Axioms which is a statement or proposition which is regarded as being established, accepted, or self-evidently true.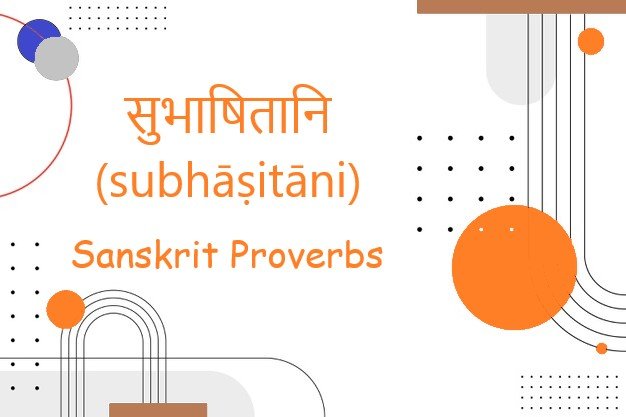 Learn about Sanskrit Proverbs which are a short, well-known saying, stating a general truth or piece of advice.
Learn about Shloka or shlokas in Sanskrit which consists of four padas of 8 syllables each, or of two half-verses of 16 syllables each.