Essay on Goddess Saraswati in Sanskrit
सरस्वती विद्यादेवी अस्ति। अतः विद्यारम्भे सर्वे छात्राः तां नमन्ति। तस्याः वर्णः धवलः। सा शुभ्रवस्त्रं धारयति। तस्याः हस्ते वीणा शोभते। सा श्वेतकमले विराजिते। तस्याः वाहनं हंसः। इयं पद्मासने उपविशति। सर्वे देवाः अपि तां नमन्ति। विद्यालयेषु सरस्वत्याः प्रतिमा अस्ति। शारदादेवी इत्यपि तस्याः अपरं नाम।
sarasvatī vidyādevī asti। ataḥ vidyārambhe sarve chātrāḥ tāṃ namanti। tasyāḥ varṇaḥ dhavalaḥ। sā śubhravastraṃ dhārayati। tasyāḥ haste vīṇā śobhate। sā śvetakamale virājite। tasyāḥ vāhanaṃ haṃsaḥ। iyaṃ padmāsane upaviśati। sarve devāḥ api tāṃ namanti। vidyālayeṣu sarasvatyāḥ pratimā asti। śāradādevī ityapi tasyāḥ aparaṃ nāma।
Essay on Goddess Saraswati
Saraswati is the Goddess of knowledge. That is why, students pray to Goddess Saraswati before they start their studies. Goddess is fair-skinned. She wears white clothes. The Veena looks graceful in the hands of Goddess Saraswati. Her seat is the white lotus. Swan is her vehicle. She sits in a Padmasana. All the Gods also revere her. A school generally has a statue of Goddess Saraswati. Another name of Goddess Sarasawti is 'Sharadadevi'.
सरस्वती विद्या की देवता है। इसलिए पढ़ाई की शुरुवात में ही विद्यार्थी उनको नमन करते हैं। देवी का रंग धवल है। वह शुभ्रवस्त्र पहनती है। देवी के हाथ में वीणा शोभा देती है। वह श्वेतकमल पर विराजित है। हंस देवी का वाहन है। देवी पद्मासन में बैठती है। सारे देवता भी उनको नमन करते हैं। विद्यालय में सरस्वती देवी की प्रतिमा होती है। 'शारदादेवी' यह सरस्वती देवी का दूसरा नाम।
Other Interesting Sections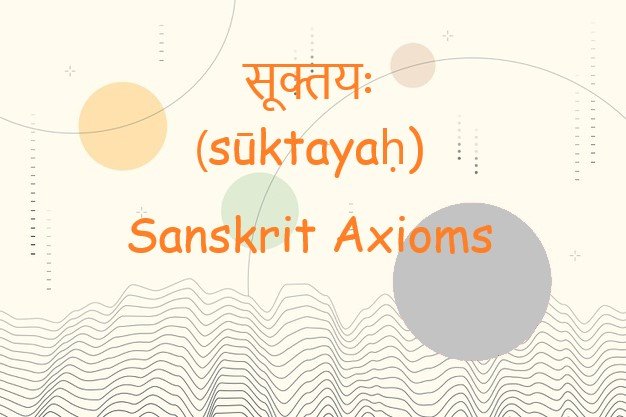 Learn about Sanskrit Axioms which is a statement or proposition which is regarded as being established, accepted, or self-evidently true.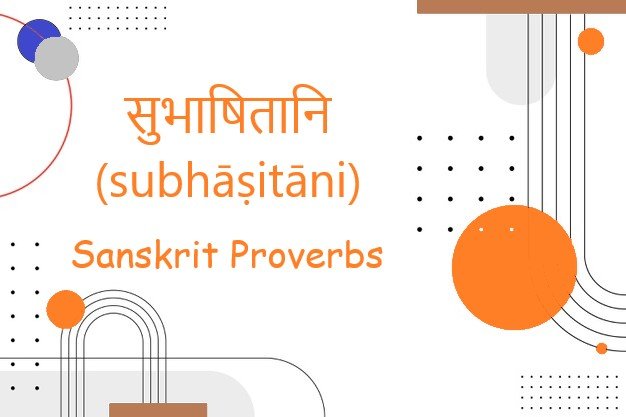 Learn about Sanskrit Proverbs which are a short, well-known saying, stating a general truth or piece of advice.
Learn about Shloka or shlokas in Sanskrit which consists of four padas of 8 syllables each, or of two half-verses of 16 syllables each.