Essay on Goddess Saraswati in Sanskrit
सरस्वती देवी तथा च भगवान् गणेशः विद्यायाः देवौ स्तः। सरस्वती देवी अन्येषां विषयाणाम् अपि देवी अस्ति। सरस्वतीदेव्याः अन्यानि नामानि अपि सन्ति। यथा – वाग्देवी, शारदा, आदीनि।
सरस्वती देवी सदैव श्वेते पद्मे उपविशति। सा शुभ्राणि वस्त्राणि धारयति। एकस्मिन् हस्ते पुस्तकं वर्तते। अन्यस्मिन् च हस्ते वीणा शोभते।
सरस्वती भगवती विद्यायाः देवी अस्ति। सा छात्रेभ्यः ज्ञानं प्रयच्छति। अतः छात्राः विद्यारम्भे तां प्रार्थयन्ते। सरस्वतीपूजनस्य समये सर्वे सरस्वतीं देवीं प्रणमन्ति। सा सर्वैः देवैः वन्दिता।
सरस्वती देवी भाषायाः अपि देवता अस्ति। अतः सा 'वाग्देवी' इति नाम्ना अपि प्रख्याता। तया विना सम्पूर्णं जगत् मूकं भविष्यति।
देवी कलायाः अपि भगवती अस्ति। सा सर्वेभ्यः ६४ कलानां १४ शास्त्राणां च शिक्षां प्रयच्छति। गायकाः नर्तकाः अपि तां प्रार्थयन्ते। सा लेखकैः अपि पूजिता।
सरस्वती भगवती सर्वैः एव पूज्यते।
sarasvatī devī tathā ca bhagavān gaṇeśaḥ vidyāyāḥ devau staḥ। sarasvatī devī anyeṣāṃ viṣayāṇām api devī asti। sarasvatīdevyāḥ anyāni nāmāni api santi। yathā – vāgdevī, śāradā, ādīni।
sarasvatī devī sadaiva śvete padme upaviśati। sā śubhrāṇi vastrāṇi dhārayati। ekasmin haste pustakaṃ vartate। anyasmin ca haste vīṇā śobhate।
sarasvatī bhagavatī vidyāyāḥ devī asti। sā chātrebhyaḥ jñānaṃ prayacchati। ataḥ chātrāḥ vidyārambhe tāṃ prārthayante। sarasvatīpūjanasya samaye sarve sarasvatīṃ devīṃ praṇamanti। sā sarvaiḥ devaiḥ vanditā।
sarasvatī devī bhāṣāyāḥ api devatā asti। ataḥ sā 'vāgdevī' iti nāmnā api prakhyātā। tayā vinā sampūrṇaṃ jagat mūkaṃ bhaviṣyati।
devī kalāyāḥ api bhagavatī asti। sā sarvebhyaḥ 64 kalānāṃ 14 śāstrāṇāṃ ca śikṣāṃ prayacchati। gāyakāḥ nartakāḥ api tāṃ prārthayante। sā lekhakaiḥ api pūjitā।
sarasvatī bhagavatī sarvaiḥ eva pūjyate।
Essay on Goddess Saraswati
Goddess Saraswati and Shri Ganesha both are the Gods of Knowledge. However, Goddess Saraswati is also the Goddess of other things. She has many other names. E.g. – Vagdevi, Sharada, etc.
Goddess Saraswati is always seen sitting on a white lotus. She wears white clothes. In one hand, she holds a book. In the other hand, she holds the Veena.
Goddess Saraswati is the Goddess of Knowledge. She imparts knowledge to students. That is why students pray to her before starting their studies. During Saraswati Puja, all worship her. She is respected by all Gods.
Goddess Saraswati is also the deity of language and speech. That is why she is also known as 'Vagdevi'. Without her grace, the entire world would not be able to speak.
The Goddess is also the deity of all arts. She imparts the knowledge of the 64 Kalas (arts) and 14 Shastras. Singers and dancers also pray to her. She is also worshipped by writers.
Goddess Saraswati is worshipped by all.
देवी सरस्वती और श्री गणेश दोनों ज्ञान के देवता हैं। देवी सरस्वती अन्य विषयों की भी देवी हैं। उनके अन्य नाम भी हैं। जैसे – वाग्देवी, शारदा, आदि।
देवी सरस्वती सदैव सफेद कमल में विराजमान होती हैं। वे सफेद कपड़े पहनती हैं। एक हाथ में वे एक किताब रखती हैं। दूसरे हाथ में वे वीणा धारण करती हैं।
देवी सरस्वती ज्ञान की देवी हैं। वे छात्रों को ज्ञान प्रदान करती हैं। इसलिए छात्र पढ़ाई की शुरुआत में उनसे प्रार्थना करते हैं। सरस्वती पूजा के समय सभी उनसे प्रार्थना करते हैं। सभी देवता उनका आदर करते हैं।
देवी सरस्वती भाषा और वाणी की भी अधिष्ठात्री हैं। इसलिए उन्हें 'वाग्देवी' के नाम से भी जाना जाता है। उनकी कृपा के बिना पूरी दुनिया मूक होती।
देवी सभी कलाओं की अधिष्ठात्री भी हैं। वह 64 कलाओं और 14 शास्त्रों का ज्ञान प्रदान करती है। गायक और नर्तक भी उनसे प्रार्थना करते हैं। लेखकों द्वारा भी उनकी पूजा की जाती है।
सभी लोग देवी सरस्वती की पूजा करते हैं।
Other Interesting Sections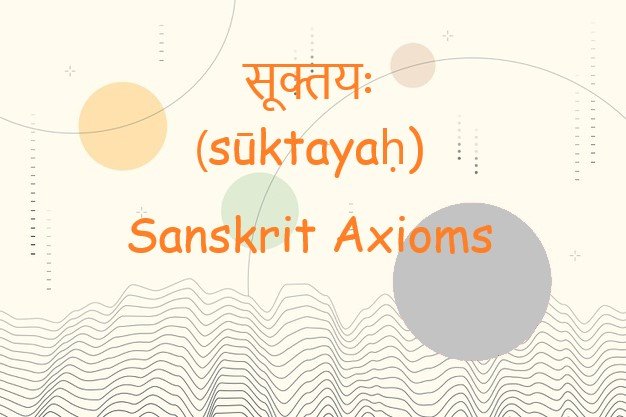 Learn about Sanskrit Axioms which is a statement or proposition which is regarded as being established, accepted, or self-evidently true.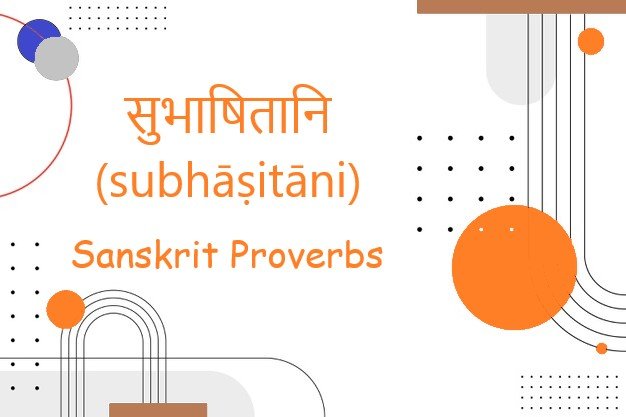 Learn about Sanskrit Proverbs which are a short, well-known saying, stating a general truth or piece of advice.
Learn about Shloka or shlokas in Sanskrit which consists of four padas of 8 syllables each, or of two half-verses of 16 syllables each.