Essay on My Friend in Sanskrit
मम बहूनि मित्राणि सन्ति, किन्तु ______ मम प्रियः वयस्यः अस्ति। सः मम गृहसमीपे एव वसति। सः मम कक्षायां पठति। आवाम् _____-कक्षायां पठावः। सः अध्ययने मम सहायकः भवति। सायङ्काले आवां विविधाः क्रीडाः क्रीडावः। सः क्रीडासु अपि कुशलः अस्ति। सः मयि स्निह्यति। अहम् अपि तस्मिन् स्निह्यामि।
mama bahūni mitrāṇi santi, kintu ______ mama priyaḥ vayasyaḥ asti। saḥ mama gṛhasamīpe eva vasati। saḥ mama kakṣāyāṃ paṭhati। āvām _____-kakṣāyāṃ paṭhāvaḥ। saḥ adhyayane mama sahāyakaḥ bhavati। sāyaṅkāle āvāṃ vividhāḥ krīḍāḥ krīḍāvaḥ। saḥ krīḍāsu api kuśalaḥ asti। saḥ mayi snihyati। aham api tasmin snihyāmi।
I have a lot of friends, but ______ is my best friend. He lives near my house. He studies in my class. We both study in _____ grade. He helps me with my studies. We both play different kinds of games in the evening at the playground. He is also good at playing games. He likes my company. I also like his company.
मेरे बहुत मित्र हैं, परंतु ______ मेरा सबसे प्रिय मित्र है। वह मेरे घर के समीप रहता है। वह मेरी कक्षा में पढ़ता है। हम दोनों ______ कक्षा में पढ़ते हैं। वह अभ्यास में मेरी सहायता करता है। हम दोनों शाम को खेल के मैदान में विविध प्रकार के खेल खेलते हैं। वह खेल में भी कुशल है। उसे मेरी मित्रता पसंद है। मुझे भी उसकी मित्रता अच्छी लगती है।
Other Interesting Sections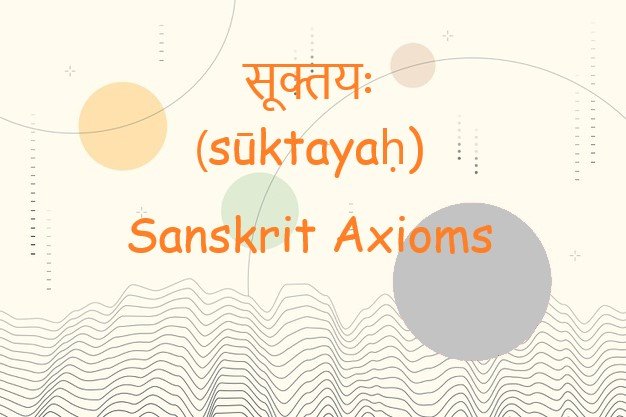 Learn about Sanskrit Axioms which is a statement or proposition which is regarded as being established, accepted, or self-evidently true.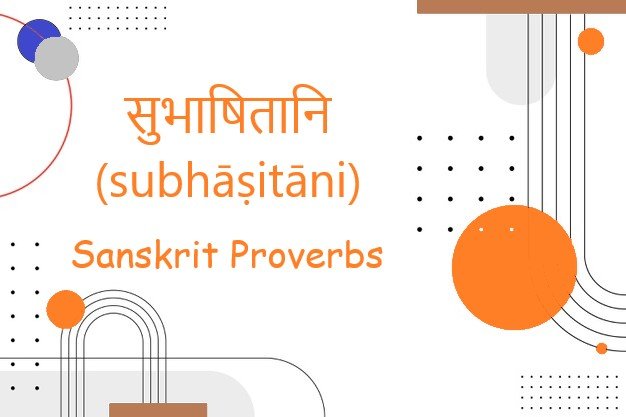 Learn about Sanskrit Proverbs which are a short, well-known saying, stating a general truth or piece of advice.
Learn about Shloka or shlokas in Sanskrit which consists of four padas of 8 syllables each, or of two half-verses of 16 syllables each.