Essay On Pandita Ramabai in Sanskrit
पण्डिता रमाबाईमहोदया इति विषये संस्कृते निबन्धः।
पण्डिता रमाबाईमहोदया महिलाशिक्षायै महत्त्वपूर्णकार्यम् अकरोत्। तस्याः जन्म '१८५८' इति वर्षे अभवत्।
तस्याः जन्मभूमिः महाराष्ट्रम्। तस्याः पिता अनन्तशास्त्रीडोंगरेमहोदयः आसीत्, माता च लक्ष्मीबाईमहोदया। रमाबाईमहोदया तस्याः मातुः सहाय्येन संस्कृतम् अपठत्। सा अग्रजेन सह भारतभ्रमणम् अकरोत्। कोलकातानगरे तस्याः उच्चसंस्कृतज्ञानस्य कारणात् सा 'सरस्वती' 'पण्डिता' च इति उपाधी प्राप्तवती। सा महिलाभ्यः शास्त्रशिक्षणस्य प्रारम्भम् अकरोत्।
'१८८०' इति वर्षे रमाबाईमहोदया विपिनबिहारीदासेन सह विवाहम् अकरोत्। कालानन्तरं सः दिवङ्गतः, अतः रमाबाईमहोदया पुत्र्या सह पुनः महाराष्ट्रम् आगच्छत्।
महिलानां शिक्षायाः कृते महोदया हण्टर-शिक्षा-आयोगम् अपि गतवती। उच्चशिक्षायै महोदया इंगलैण्डदेशम् अगच्छत्। ततः सा अमेरिकादेशम् अगच्छत्, यत्र सा धनसञ्चयम् अकरोत्।
भारतं प्रत्यागत्य रमाबाईमहोदया मुम्बईनगरे 'शारदासदनम्' अस्थापयत्। अनन्तरं पुणेनगरस्य समीपे 'मुक्तिमिशन' इति नाम्ना संस्थानं तया स्थापितम्। तत्र निराश्रिताः महिलाः ससम्मानं वसन्ति।
रमाबाईमहोदया नैकाः भाषाः अपि अजानात्। तस्याः पुस्तकानि प्रसिद्धानि आसन्, यथा – 'स्त्रीधर्मनीतिः' इति। तस्याः निधनं '१९२२' इति वर्षे अभवत्।
paṇḍitā ramābāīmahodayā iti viṣaye saṃskṛte nibandhaḥ।
paṇḍitā ramābāīmahodayā mahilāśikṣāyai mahattvapūrṇakāryam akarot। tasyāḥ janma '1858' iti varṣe abhavat।
tasyāḥ janmabhūmiḥ mahārāṣṭram। tasyāḥ pitā anantaśāstrīḍoṃgaremahodayaḥ āsīt, mātā ca lakṣmībāīmahodayā। ramābāīmahodayā tasyāḥ mātuḥ sahāyyena saṃskṛtam apaṭhat। sā agrajena saha bhāratabhramaṇam akarot। kolakātānagare tasyāḥ uccasaṃskṛtajñānasya kāraṇāt sā 'sarasvatī' 'paṇḍitā' ca iti upādhī prāptavatī। sā mahilābhyaḥ śāstraśikṣaṇasya prārambham akarot।
'1880' iti varṣe ramābāīmahodayā vipinabihārīdāsena saha vivāham akarot। kālānantaraṃ saḥ divaṅgataḥ, ataḥ ramābāīmahodayā putryā saha punaḥ mahārāṣṭram āgacchat।
mahilānāṃ śikṣāyāḥ kṛte mahodayā haṇṭara-śikṣā-āyogam api gatavatī। uccaśikṣāyai mahodayā iṃgalaiṇḍadeśam agacchat। tataḥ sā amerikādeśam agacchat, yatra sā dhanasañcayam akarot।
bhārataṃ pratyāgatya ramābāīmahodayā mumbaīnagare 'śāradāsadanam' asthāpayat। anantaraṃ puṇenagarasya samīpe 'muktimiśana' iti nāmnā saṃsthānaṃ tayā sthāpitam। tatra nirāśritāḥ mahilāḥ sasammānaṃ vasanti।
ramābāīmahodayā naikāḥ bhāṣāḥ api ajānāt। tasyāḥ pustakāni prasiddhāni āsan, yathā – 'strīdharmanītiḥ' iti। tasyāḥ nidhanaṃ '1922' iti varṣe abhavat।
Pandita Ramabai has given important contributions to the field of female education. She was born in 1858.
Her homeland was Maharashtra. Her father was Anantashatri Dongare and mother was Lakshmibai. Ramabai learnt Sanskrit from her mother. She even journeyed the whole of India with her elder brother. Ramabai was honoured with the titles of 'Saraswati' and 'Pandita' in Kolkata because of her proficiency in Sanskrit. She began education in the Shastras (holy texts) for women.
Ramabai married Vipin Bihari Das in 1880. He soon expired, because of which Ramabai returned to Maharashtra with her daughter.
Ramabai even went to the Hunter Education Commission for the educational rights of women. She went to Britain for higher education. From there, she went to the USA, where she collected money.
Ramabai founded the Sharada Sadan in Mumbai after returning to India. Later on, the institute was established in Pune, as the 'Mukti Mission'. Women without any kind of support system live there with honour.
Ramabai was also adept in many languages. Her books were also famous, like 'Stridharmaniti'. She passed on in 1922.
पंडिता रमाबाई ने स्त्री शिक्षा के क्षेत्र में महत्वपूर्ण योगदान दिया है। उनका जन्म 1858 में हुआ था।
उनकी जन्मभूमि महाराष्ट्र थी। उनके पिता अनंतशास्त्री डोंगरे थे और माता लक्ष्मीबाई थीं। रमाबाई ने अपनी माँ से संस्कृत भाषा सीखी। उन्होंने अपने बड़े भाई के साथ पूरे भारत का भ्रमण भी किया। रमाबाई के संस्कृत में प्रवीणता के कारण कोलकाता में 'सरस्वती' और 'पंडिता' की उपाधियों से उन्हें सम्मानित किया गया था। उन्होंने महिलाओं के लिए शास्त्रों में शिक्षा शुरू की।
रमाबाई ने 1880 में विपिन बिहारी दास के साथ विवाह किया। रमाबाई के पति की मृत्यु के बाद रमाबाई अपनी बेटी के साथ पुनः महाराष्ट्र गईं।
रमाबाई महिलाओं के शैक्षिक अधिकारों के लिए हंटर शिक्षा आयोग के पास भी गईं। वे उच्च शिक्षा के लिए ब्रिटेन गई थीं। वहाँ से वे अमेरिका चली गईं, जहाँ उन्होंने पैसे जमा किए।
रमाबाई ने भारत लौटने के बाद मुंबई में शारदा सदन की स्थापना की। बाद में, संस्थान को पुणे में 'मुक्ति मिशन' के रूप में स्थापित किया गया था। निराश्रित महिलाएँ वहाँ सम्मान के साथ रहती हैं।
रमाबाई कई भाषाओं में भी निपुण थीं। उनकी पुस्तकें भी प्रसिद्ध थीं, जैसे 'स्त्रीधर्मनिति'। 1922 में उनका निधन हो गया।
Other Interesting Sections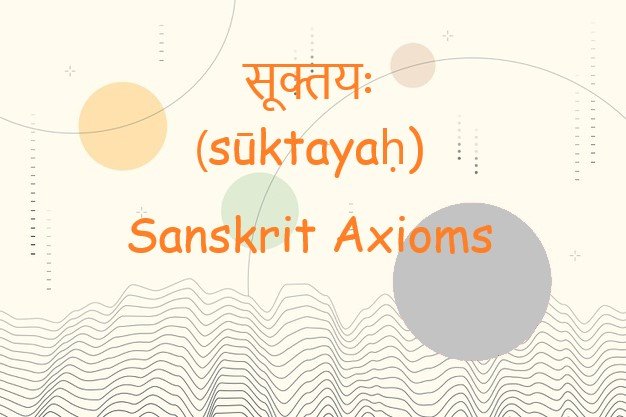 Learn about Sanskrit Axioms which is a statement or proposition which is regarded as being established, accepted, or self-evidently true.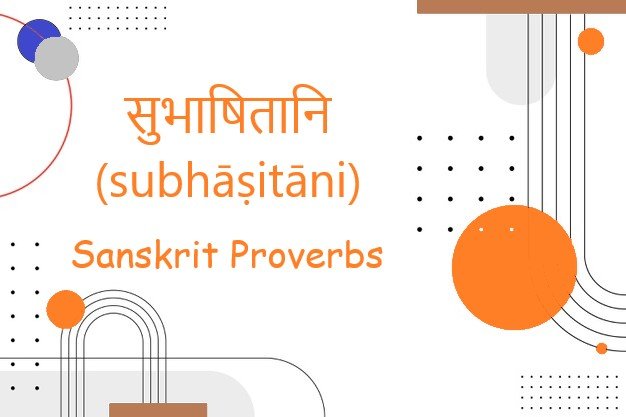 Learn about Sanskrit Proverbs which are a short, well-known saying, stating a general truth or piece of advice.
Learn about Shloka or shlokas in Sanskrit which consists of four padas of 8 syllables each, or of two half-verses of 16 syllables each.